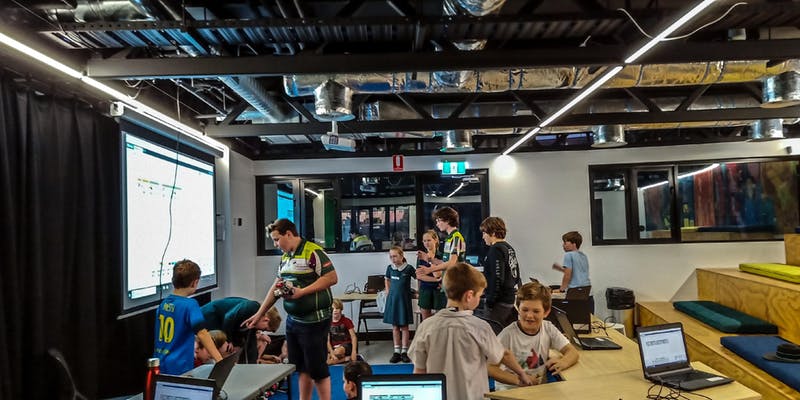 Royal Robotics are hosting a LEGO sumo robotics workshop to teach kids the essentials of LEGO Mindstorms.
Royal Robotics are hosting a LEGO sumo robotics workshop to teach kids the essentials of LEGO Mindstorms coding, programming a sumo bot and developing generic design strategies when it comes to constructing their own personalised competition robot.
For those who have attended our previous workshops, these new workshops will incorporate different content so that we can welcome back our first customers.
Robotics is portrayed as the way of the future and understanding programming and programming concepts is becoming very important for students' success. Robots are a fun, easy, and effective way to learn about computer programming.
Running this workshop will be four highly knowledgeable year 10 mentors, of which have recently competed internationally in First Lego League (FLL), achieving 2nd place for Gracious Professionalism. The only way to compete at the world stage is to pass through regionals, states and nationals where the Royals had the highest performing robot at each event.
The LEGO Mindstorms platform is a very simple way to teach a very complex set of skills and with the right motivation, amazing things can be accomplished with this kit. This workshop is designed to take kids from introductory through to advanced robotics in a fun, collaborative environment.
Our target audience for these workshops is from ages 8-15
What to expect:
1. Workshop participants will be taught the fundamentals of LEGO Mindstorms coding
2. Kids will learn how to design and program a robot and use motors and attachments to make their robot perform specific tasks
3. How to apply these fundamentals into the real world
4. What sensors are and what they can be used for. This will include following lines, tracing objects and measuring angles
Laptops and robots will be provided.
What to bring:
– Lunch and water bottle
Schedule:
9:00 am – 10:00 am Introduction to LEGO programming and Sumo Robotics
10:00 am – 11:00 am Creating a program
11:00 am – 11:30 am BYO Lunch
11:30 am – 12:30 pm Continue programming and building
12:30 pm – 1:00 pm Competition and awards
Adults are very welcome, but not necessarily required to accompany the participants during the class. They can be dropped off at the beginning of the class and collected at the end. Supervision & support will be provided by staff at the Digital Hub.
This workshop is running over two days, both days are the same content. The ticket that you purchase relates to the day you come to the workshop, whether it be the 6th or 7th of July.
Back to all events