Study Sunshine Coast Pop up Student Hub
Study Sunshine Coast is delighted to announce the next two free Pop up Student Hub Events:
Thursday 18th February 2021 at TAFE Queensland, Mooloolaba Campus from 10am.
Tuesday 23rd February 2021 at USC, Sippy Downs Campus from 10am.
Sunshine Coast students are invited to attend these free Pop up Student Hub events focused on improving your CV and cover letter skills. The interactive workshop will help students look for work while studying and living on the Sunshine Coast then enjoy a free lunch afterwards and connect with other students.  Overview of the day:
10am – 12pm – Interactive workshop on helping students set up for job success on the Sunshine Coast
12pm – 1pm – Free lunch and student networking
1pm – 3.30pm –  Student Support session.
Individual 1:1 session with Student Support Officer is available on site after the workshop. Students can book and appointment with a Student Support Officer and ask any further questions related to the workshop, have their CV and Cover Letter checked, or get help to navigate system.
12 Available session time – 25 minutes per one session
13:00 pm
13:30 pm
14:00 pm
14:30 pm
15:00 pm
15:30 pm
Students must pre-register to attend the Pop up Student Hub events. Registrations open soon.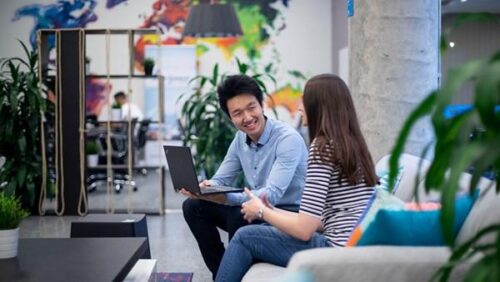 Free Student Support Services at the Queensland Student Hub
The Queensland Student Hub is a state-wide online support service for international students. You can find everything you need to know about studying, working and living in Queensland. You can book confidential online support sessions with a student support officer and access virtual workshops and information about upcoming events and activities across our Queensland Student Hub Network.
The state of Queensland prides itself on being a supportive, friendly and welcoming place for students. Tens of thousands of international students call Queensland their second home. We want to ensure students are supported and have a safe and happy experience when they choose to live in Queensland. Through the Queensland Student Hub Network, students can access a range of support services including free resources and information, workshops and events, 24-hour phone support and access to student support officers.
Free services available to students:
Support Officers – Book an online appointment with a support officer. You can choose to use online chat, phone, or a video call – whichever suits you. Available from 10am to 4pm, Monday to Friday. Book an appointment now.
General Q&A chat – If you have a quick general question and are not looking to book an appointment with a student support officer, you can jump online and join the general Q&A chat anytime between 10am to 4pm, Monday to Friday. Book an appointment. 
1800QSTUDY – The 1800QSTUDY (1800 778 839) is a hotline for international students across Queensland. This phone service offers students, agents, chaperones, parents, and homestay providers with 24/7 phone support and general enquiries regarding studying in Queensland. Some of the areas they can help you with include:
Accommodation
Public transport and travel
Employment
Health and wellbeing
Legal
Complaints
If you need help with English, a translation service is available – just ask when you call 1800QSTUDY.
1800QSTUDY is not an emergency service number. In an emergency, please dial Triple Zero (000) and ask for police, fire, or ambulance.  
Workshops – build on your professional and personal skills through the Queensland Student Group Workshops. Each week will host a new topic and provide a safe space for you to network and engage with other students.
The Queensland Student Group Workshops are open to all students to attend online These workshops are hosted weekly with a variety of topics focused on developing either your professional or personal skills outside of a classroom.
Topics can range from:
Tips on writing your resume, cover letter, and selection criteria,
Your rights and responsibilities of renting in Australia,
Checking in with your mental health and well being,
How to professionally prepare for job interviews,
English conversational classes,
Job search and plenty more.
Live and work – access free online resources and find out more information about living and working in Queensland. Information includes:
Student VISA
Enrolment
Finance and banking
Accommodation
Mental Wellbeing
Physical Health
Employment
Safety