If you're a student and looking for work on the Sunshine Coast, you've come to the right place. Learn about the latest job opportunities right here.
1) JOBS NOW

Sunshine Coast Council and Visit Sunshine Coast in partnership with Hot 91 are on a mission to immediately fill diverse, fun and rewarding vacancies in the tourism and hospitality industry to ensure we're well prepared for the coming festive season.
There's never been a better time to consider a career in hospitality or tourism, with more opportunities than ever to work in a fun and dynamic environment with flexible hours perfect for part-timers or anyone seeking a second income.
New to the industry? No worries! Get skilled industry-ready with a three day TAFE Queensland workshop to fast track your learning, with real career pathways available to enthusiastic employees.
To find out more, visit www.jobsnow.net.au
Watch now these short stories of employers and employees on the Sunshine Coast.
2) SEASONAL EMPLOYMENT OPPORTUNITIES ARE NOW AVAILABLE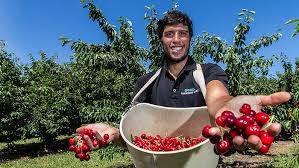 3) USC CAREER RESOURCES
4) VOLUNTEERING SUNSHINE COAST
At Volunteering Sunshine Coast, they work with a broad range of local not-for-profit organisations and have collated a large database of volunteer positions available across the Sunshine Coast.
Whether you're looking to help the elderly, assist with events or work outdoors, they can help you find a position that suits your skills and interests.
Volunteer-involved organisations are often flexible with time, so whether you are available a couple hours a week or a couple days a week, we can find a position that's right for you.