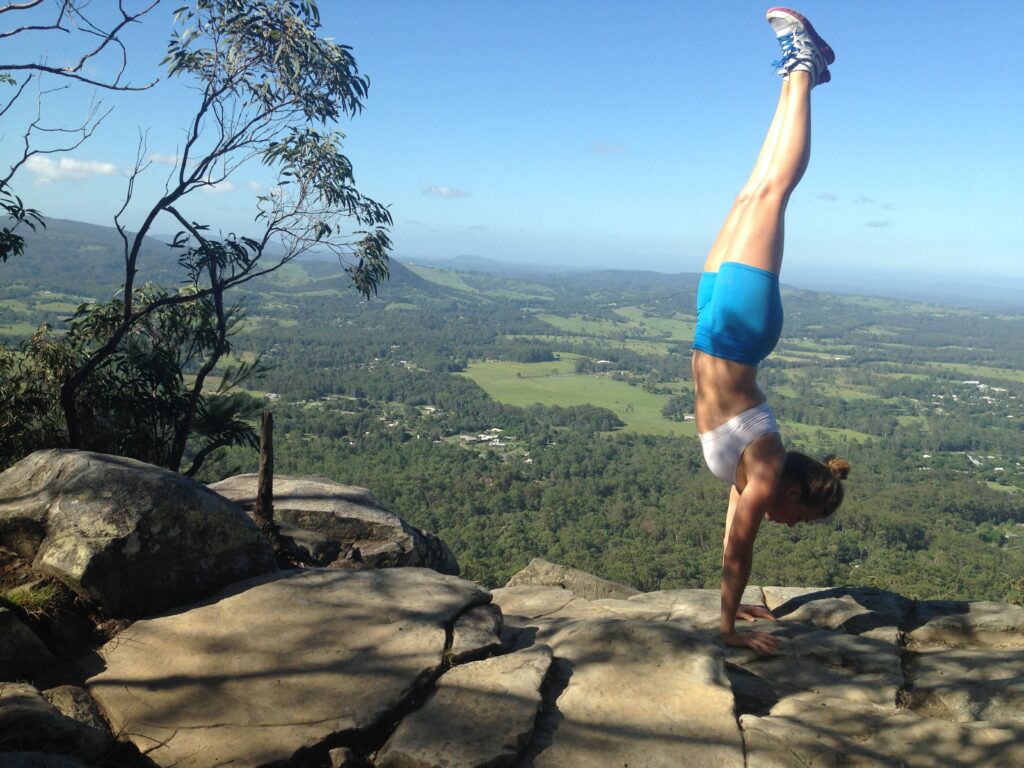 If I had to recommend any outdoor physical activity to do here on the coast that doesn't involve the ocean it would definitely be mountain climbing. The coast has several beautiful mountains you can climb ranging in difficulty. From the newbie ones, where you simply require a good pair of hiking shoes and a 'can do' attitude to the daredevil ones, requiring a moderate level of physical fitness and preferably a love for heights.
Mount Coolum – newbie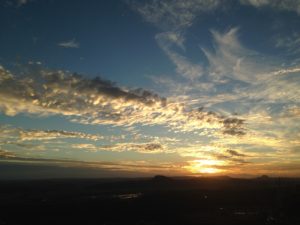 Mount Coolum is located believe it or not in Coolum and is probably one of the first mountains locals will recommend you to climb. It offers a great view over the coast after a fairly easy climb up some (okay several) stone stairs. This is one of the more common mountains tourists and locals climb, which means it can be rather crowded during weekends when the weather is nice.
Mt Ngungun – newbie

Mt Ngungun is one of the three most common Glass House Mountains and the easiest, that you are able to climb without the need of climbing gear. Like Mt. Coolum there is a clear path you can easily hike up to be greeted with a wonderful view over the surrounding mountain range. Personal favourite of mine is to climb it to watch either the sunrise or sunset! But make sure you climb it with friends and with good lighting (torches) if you do so.
Mt Cooroora – Somewhere in between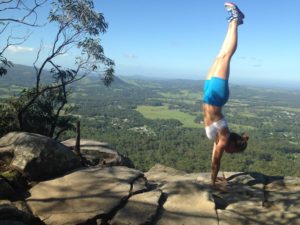 Mt Cooroora is located in Pomona and is a bit further away in comparison to the other mountains. However, being 493m above sea level and further in from the coast, you get a beautiful 360-degree view over the surrounding hinterlands. Similar to Mt. Coolum and Mt. Ngungun it has a clear walking path all the way up to the top but the climb is steep and long. A fun fact about this mountain is that every year a race called King of the Mountain is held in Pomona. This race involves running from the town centre all the way up the mountain and then run all the way down again. The record is held by a man who did it in 22 minutes and 43 seconds!
Mt.Tibrogargan – Daredevil
One of the other Glass House Mountains is Mt. Tibrogargan, located 364m above sea level it gives you one of the best views over the coast and surrounding hinterlands. Unlike Mt. Coolum and Mt.Ngungun this mountain doesn't have an easy walking 'path', instead you will need to use both hands and feet when climbing this one. This can be a bit intimidating, especially if it is your first go but trust me the view is worth the climb. I highly recommend taking somebody along who has climbed it before otherwise it will most likely be a really hard climb and it's much safer when you go as a small group to help each other out.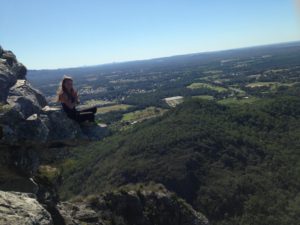 Mt Beerwah – Daredevil extreme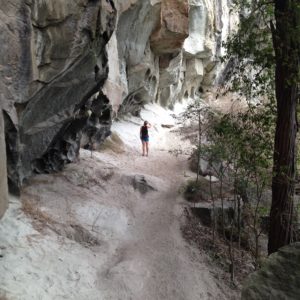 The last and highest of the climbable Glass House Mountains is Mt. Beerwah. Being the highest (556m above sea level) it offers the best view as well as other awesome sights along the climb. This one is definitely not one for the faint of heart as it has very few path indicators and is extremely steep. I would not recommend doing this climb if you aren't comfortable with doing Mt.Tibrogargan as this one is steeper, longer and more difficult. If you do wish to climb this mountain please always make sure you take an experienced climber with you!
Now these are not all of the mountains the coast has to offer. As I mentioned, there are several but these are a selection of some of the more common ones and personal favourites of mine! A quick tip when going mountain climbing is to not climb alone (especially on the harder climbs) and always take plenty of water and sunblock with you too. I hope you enjoy and remember to take and share some awesome pictures with us when you go climbing by hash tagging #studysunshinecoast in your photos!
by Amanda Rogmark – Study Sunshine Coast Student Ambassador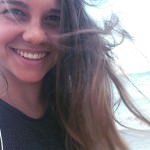 Back to all news