Considering studying on the beautiful Sunshine Coast? Check out our Official Student Guide to learn more about how you can live, learn and kick start your future on Australia's iconic Sunshine Coast. You will also receive a copy of the Study Sunshine Coast Student Programs Guide with all the information on how you can get involved in a range of free student programs and events. Your future starts now!
Stay updated on all of the Study Sunshine Coast news when you receive the e-newsletter, including how you can be part of our free student workshops, events, services and programs.
Receive your free copy of the Official Study Sunshine Coast Student Guide and Student Programs Guide when you sign up to our e-newsletter.
"*" indicates required fields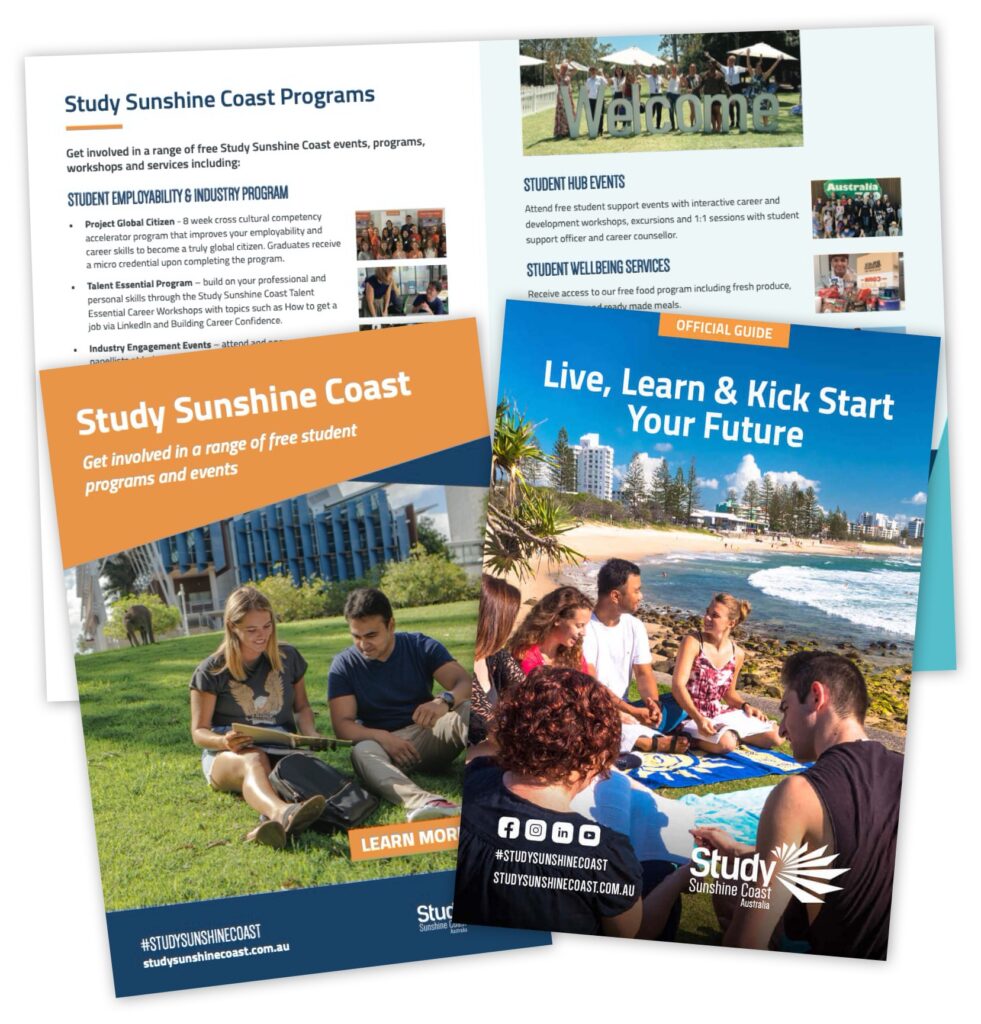 With a great range of study and career opportunities, an entrepreneurial and innovation ecosystem, a thriving job market, endless coastline and hinterland, a welcoming community, the Sunshine Coast is a place where you will feel safe and happy from the moment you arrive. The Sunshine Coast is home to an amazing and unforgettable study experience.