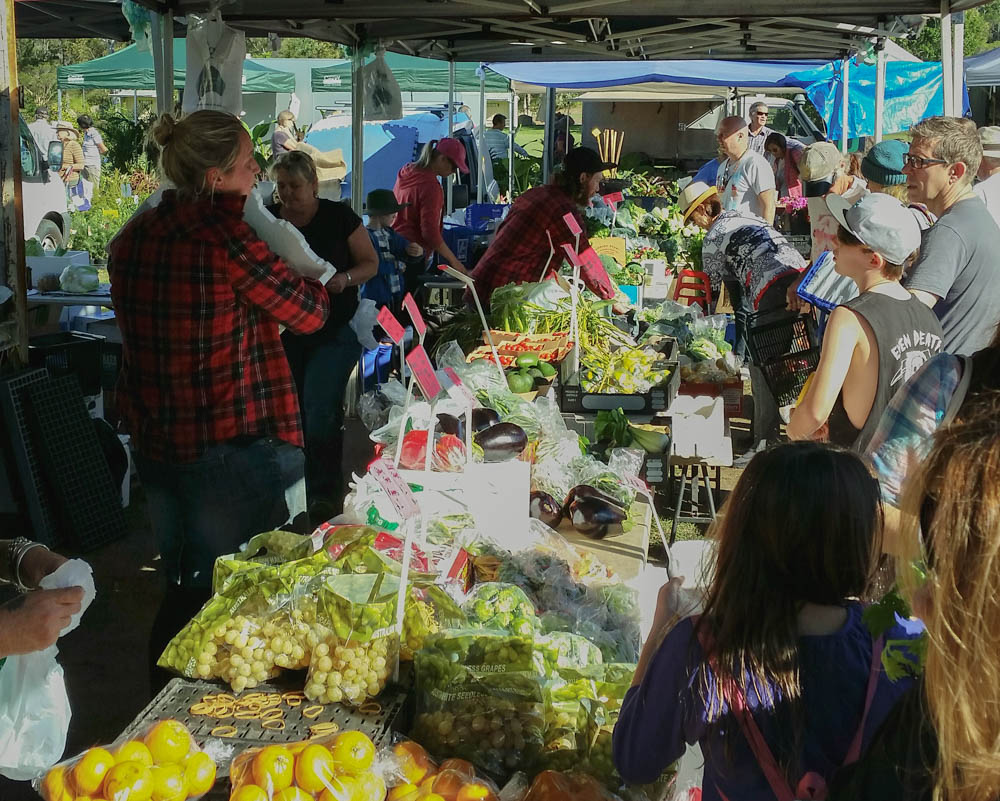 Looking to save some money? Visiting one of the many Sunshine Coast local markets might be just your thing.
As students, we all like to save a couple bucks whenever we can. If this sounds like familiar, the local markets might be the place to go. There is no better way to while away a few hours, grab a bargain and stock up on fresh local produce.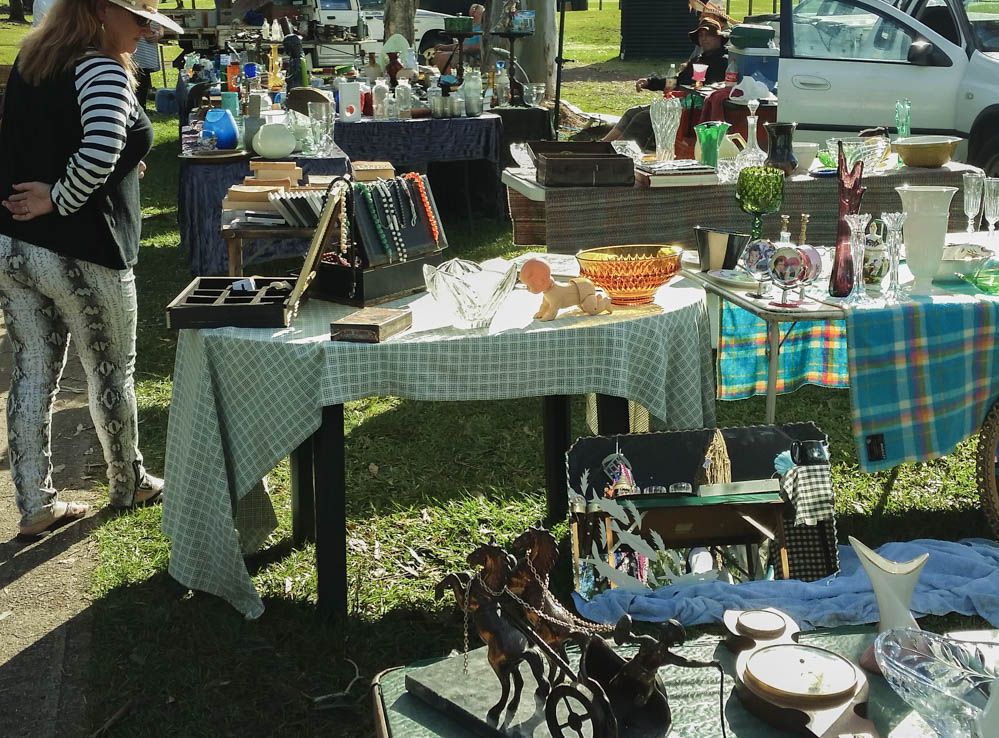 A quick bit of Googling and I discovered there are about 16 local markets on the Sunshine Coast every week. From Wednesday through to Sunday, morning and evening. If you add in the markets held only on alternate weeks or once a month it makes for a total of around 25 local markets across the Sunshine Coast. I've lived here for many years and had no idea there were so many. With so many options available, you are sure to find one close to you that has just what you're looking for.
Almost all of the local markets offer an abundance of fresh, yummy local produce. You can get all your fruit and veg in one go and you get to feel all warm and fuzzy knowing you are supporting local producers. That's where the similarity ends and the adventures begin.  You could find one-of-a-kind handmade arts and crafts, designer clothes, handcrafted soaps, bespoke jewellery and artisanal conserves. Or you could find piles – and I do mean literally piles – of pre-loved clothes to sift through, old vinyl albums, DVD's, antique glassware, books, and a selection of crocheted items made by bona fide Grannies. There really is a market for every taste and interest.
There is of course the famous Eumundi markets held each Wednesday and Saturday. These markets are literally HUGE with thousands of people attending per day and almost the same amount of stall holders! It really is worth a visit if you haven't been yet! However, I'd like to introduce you to a few smaller, but just as awesome, local markets you may not have heard of before.
The one I visit most is the Yandina markets on a Saturday morning. Full of a weird, strange and wonderful assortment of items, this is my go to for photography props. I have found antique buttons, brass urns, deer antlers, retro goodies, furniture and Tupperware galore. Yes, there is a stall that exclusively sells second hand Tupperware. It's not there every Saturday, though, as the stall holders at Yandina markets seem to be rather transient. This has caught me out a number of times and I will forever wonder what my life would be like today if only I'd bought that macramé owl wall hanging with the glass eyes when I'd had the chance.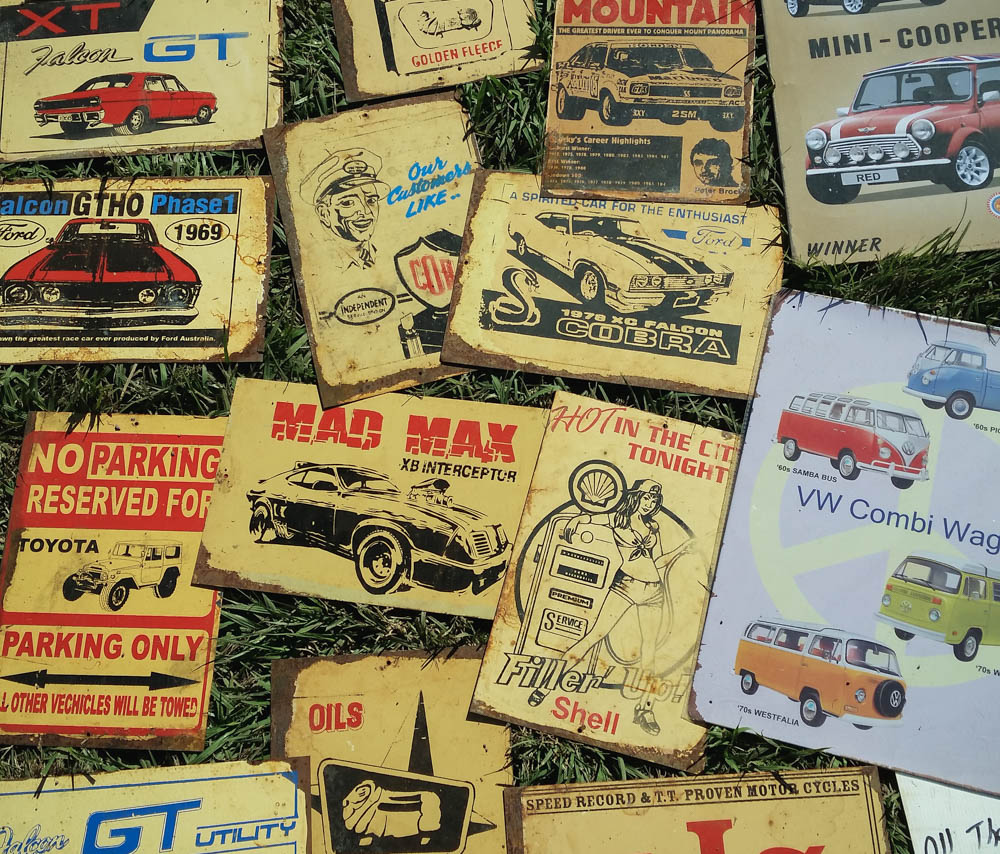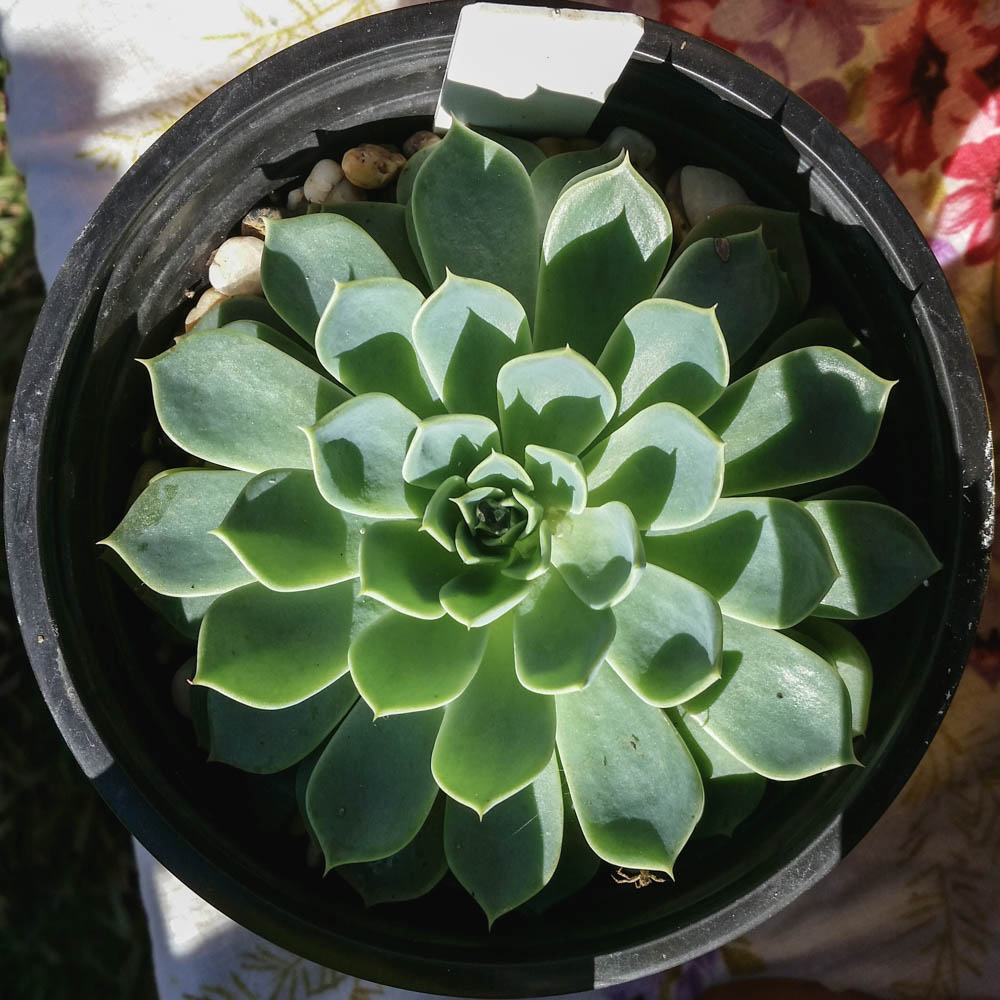 Yandina also has a great selection of fresh produce stalls and is a must for anyone looking for garden plants or seedlings. Most of my vegie garden comes from Yandina Markets, including the compost. Thanks to our sub-tropical climate, there's a load of food plants easy to grow in pots and a big money saver. This is also where I go for herbs and spices, scrumptious sourdough breads and local honey by the bucketful.
In complete contrast is the Noosa Farmers' Market, held every Sunday. If you want to visit a market to feast your eyes and belly, this is one for you. The stalls here are as well-crafted as the product they hold. It's where you well might run into a 'celebrity', especially if you visit during one of the many festivals. We nearly ran over Tony Abbott once, but that's another story.
Food glorious food. That's Noosa Farmers' Market. Lots of folks go to grab a coffee or fresh squeezed juice, listen to music, indulge in the gourmet selection of tasties on offer and be seen. French pastries, poffertjies, local cheeses, German sausages, bacon and egg burgers, stir fries and so much more.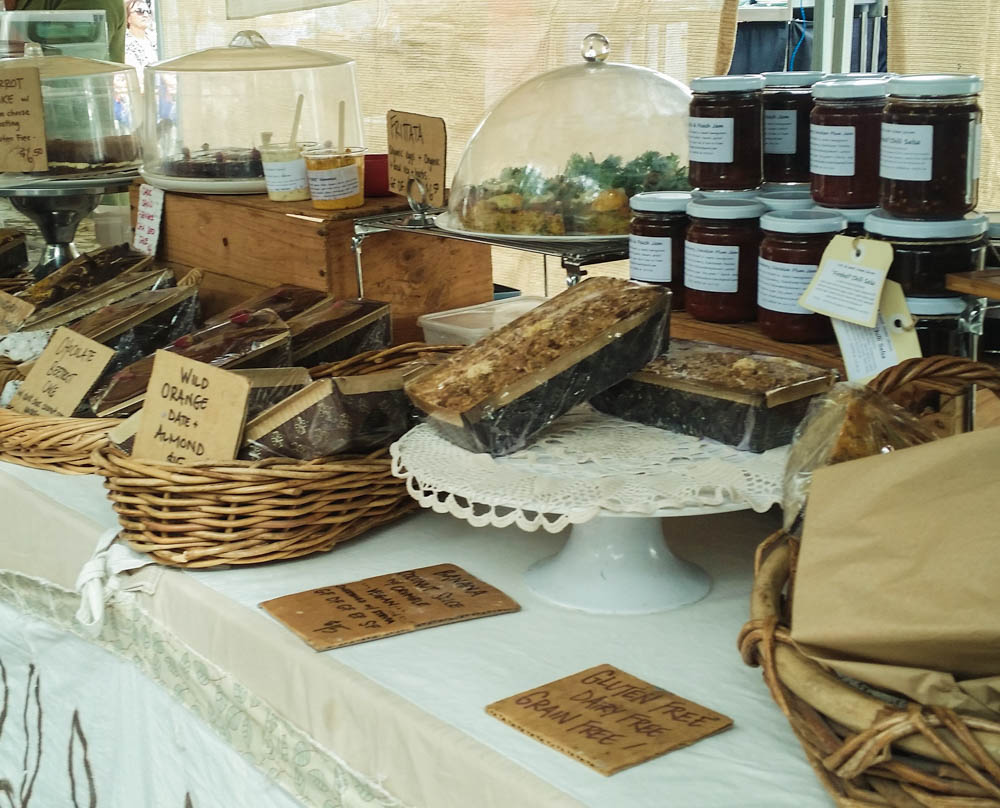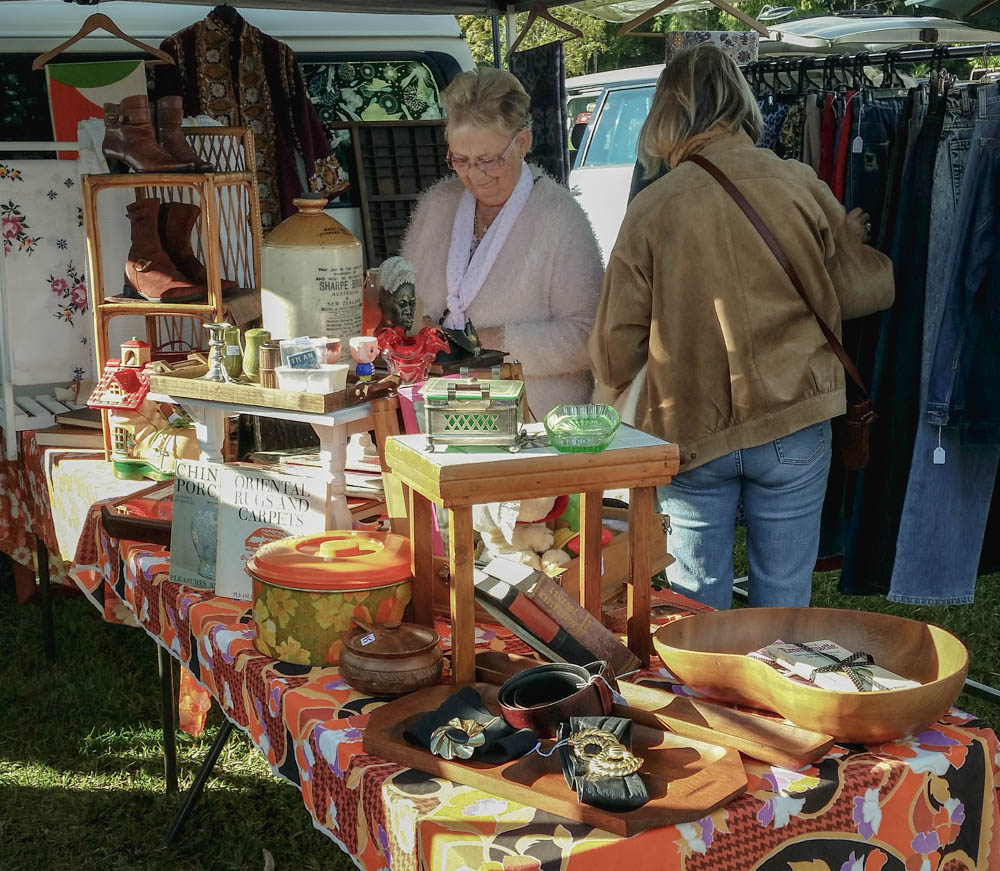 Then there's the food to take home. There's a wonderful array of sumptuous sauces, preserves, fermented foods, sprouts, activated nuts, fresh seafood, organic meats, and other nutritious goodies. It's not somewhere you'd go to save money as it's rather 'boutique' for a lot of things, but it's worth a visit for an interesting morning out. For a student budget I'd recommend taking advantage of all the free samples on offer. If you do it right – think change of sunnies, hat and jacket – you could fill up on samples alone after doing a couple of circuits. Take some friends along and make it a challenge.
Your Sunshine Coast local market is a place to unwind, enjoy the sunshine and indulge the senses. Each has its own flavour and texture. Now I know how many I have missed out on, I'm getting my comfy shoes on, packing my sustainable bags and going adventuring! If you have a favourite market or know some inside goss to help out our fellow students, head over to Facebook, Twitter, or Instagram and let us know. And if you do get caught going for second helpings on those samples – it wasn't me who told you.
Happy travels!
by Amanda Fiedler – Study Sunshine Coast Student Ambassador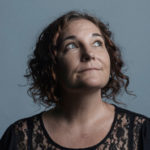 (all photos contributed by Amanda Fiedler)
Back to all news