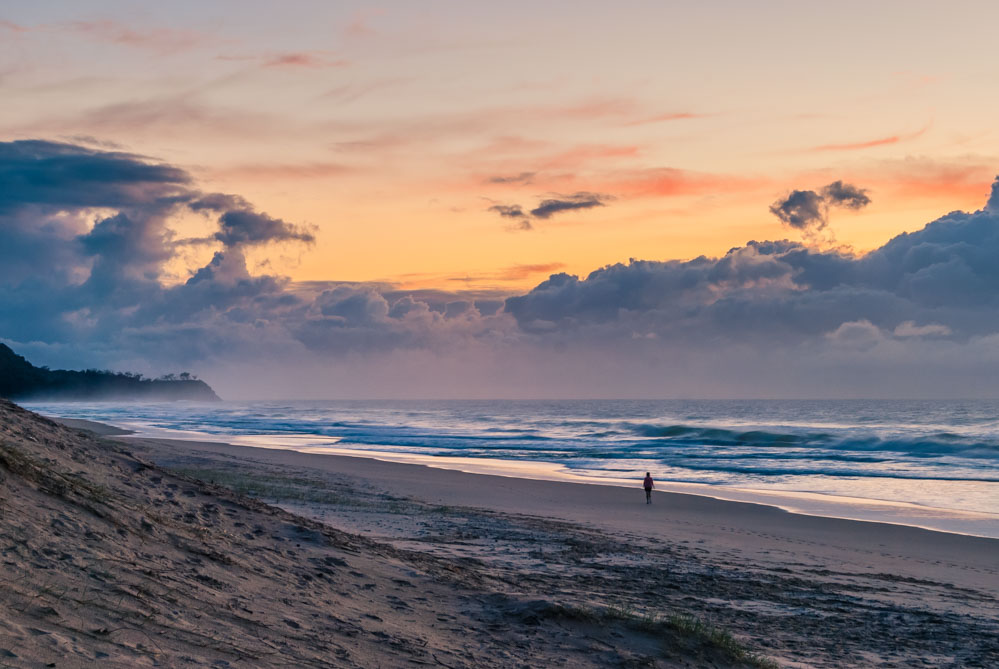 Let's face it – the Sunshine Coast is visually stunning. It is a photographers' paradise. If you like beautiful landscapes, we've got you covered. Sweeping beaches, mountain views, rainforests, waterfalls, lakes, rivers, heathland, valleys, mists, extinct volcanoes, giant trees and tiny wildflowers – the options are almost endless. Except snow. We don't do snow here.
The biggest decision you'll need to make is what to shoot. Now, I'll be honest, I don't generally shoot landscapes. I'm more of a "check out that fungi!" kind of girl. But I do love the environment I live in and am constantly surprised and delighted by the beauty Mother Nature provides. So, here's my beginners guide to photography locations on the Sunshine Coast.
THE BEACH
I know, I know – it's obvious right? It's not called the Sunshine Coast for nothing. With roughly 60km of coast from Pelican Waters to Noosa the beach is impossible to pass up. There's also a Coastal Pathway along the entire front, so access is available for everyone at some point. My favourite to shoot are the open beaches and headland 5 minutes down the road from me. The endless sand, sea and sky always spark a sense of wonder in me. Plus, when you have to get home to sort out kids, proximity is a real bonus. Just before sunrise is the best time to head out, especially when there are clouds high in the sky. You will be rewarded with some amazing colours and hopefully some stunning images. You might even be the only person there to enjoy it.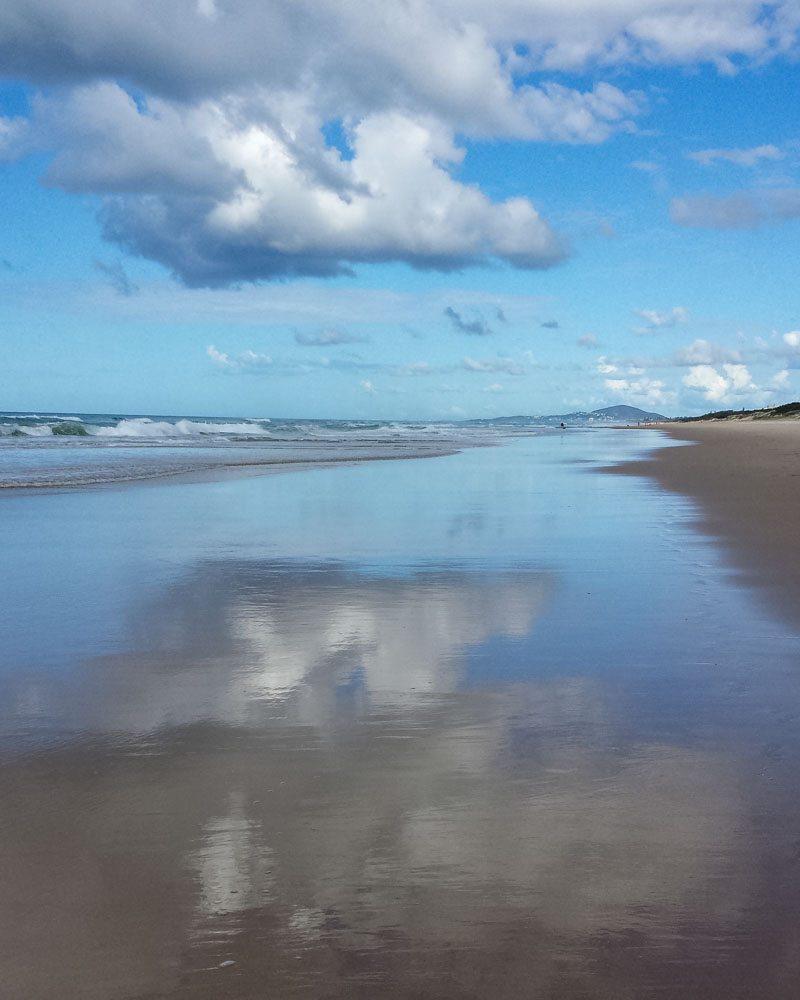 BUDERIM FALLS
Hidden away in the heart of suburban Buderim is the Buderim Forest Waterfall Walk. This is one of the most shot waterfalls in the Sunshine Coast and with good reason. Nestled within a rainforest sanctuary the falls offer ample opportunities for great images. Giant trees, tendrils of ferns, meandering waterways, hidden paths, and did I mention the great fungi? Depending on the weather you might get a gently cascading trickle to a booming torrent, so don't just go once and consider it done. Go back time and again and I promise you, you'll find something new and different every time.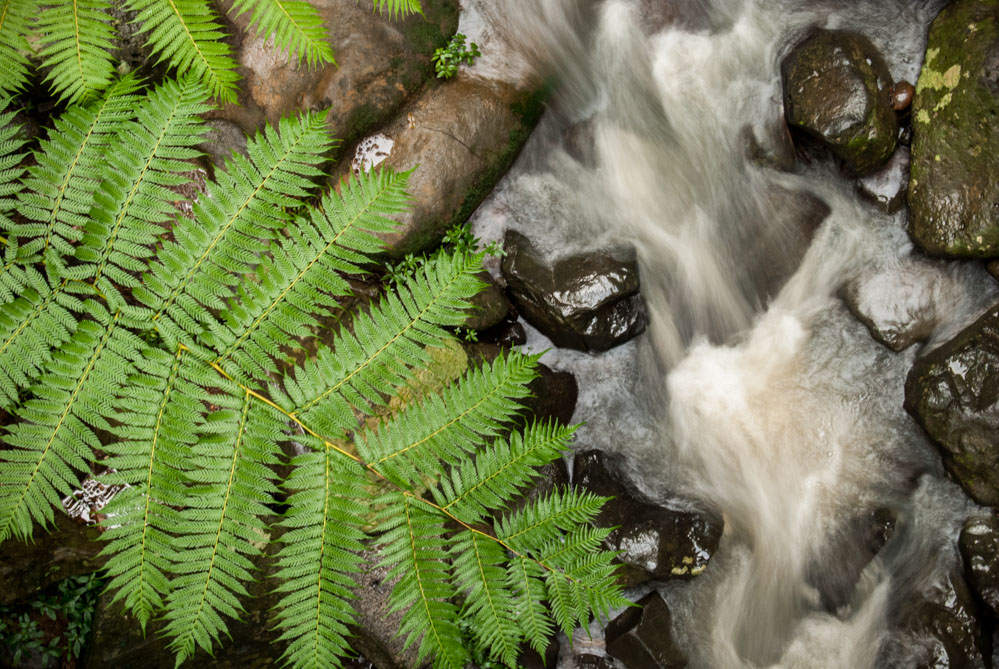 NATIONAL PARKS
The Sunshine Coast has a host of National Parks and nature reserves you can wander through with varying levels of difficulty. The variety and abundance of options can be mind boggling, so there's a handy walking track guide available to help you along. I have visited quite a few of these, and can't choose just one favourite. So I suggest you visit as many as possible and revel in the diversity! There are so many places to get great images on the Sunshine Coast, this list could go on forever. This is a subject I could bore you to tears with, however I won't.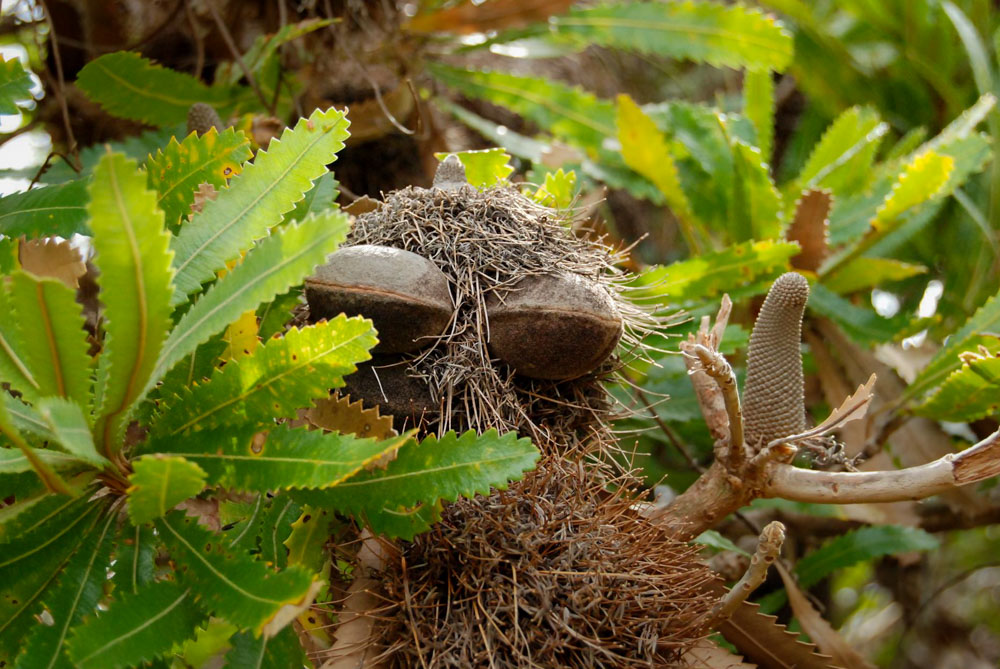 My advice is simple – take your camera (or phone), step outside and see the what there is to see. Once you start, you won't stop.
First and foremost, though, is have fun, be silly and enjoy the process.
If you've got some great photos of the Sunshine Coast you'd like to share, then simply hashtag #studysunshinecoast!
Be creative!
by Amanda Fiedler – Study Sunshine Coast Student Ambassador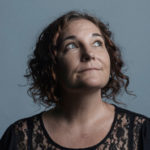 Back to all news