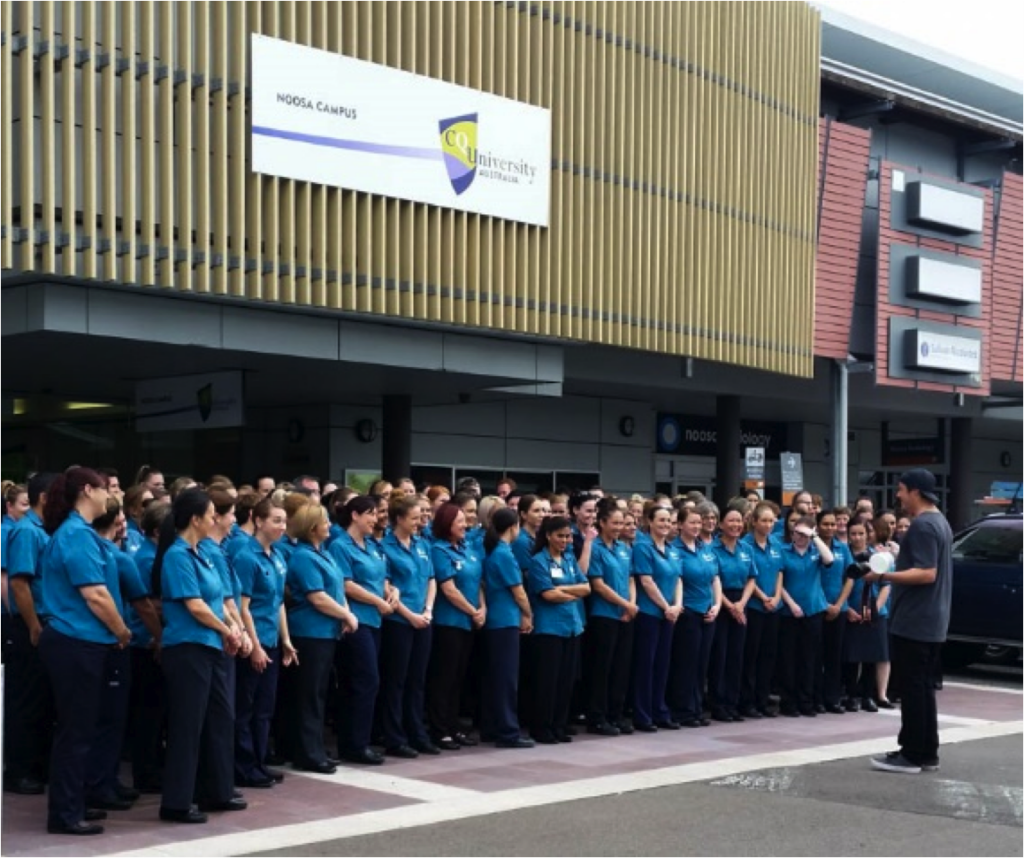 Have you ever driven past the Central Queensland University (CQU) campus on Goodchap Street in Noosaville and wondered just what was in there? Thought maybe there couldn't be that much to it, because it doesn't look very big? Well, looks can sometimes be deceiving and this is most definitely one of those times. I was lucky enough to get a guided tour through the campus recently and was surprised at how spacious, and impressed with how well equipped, the facilities are.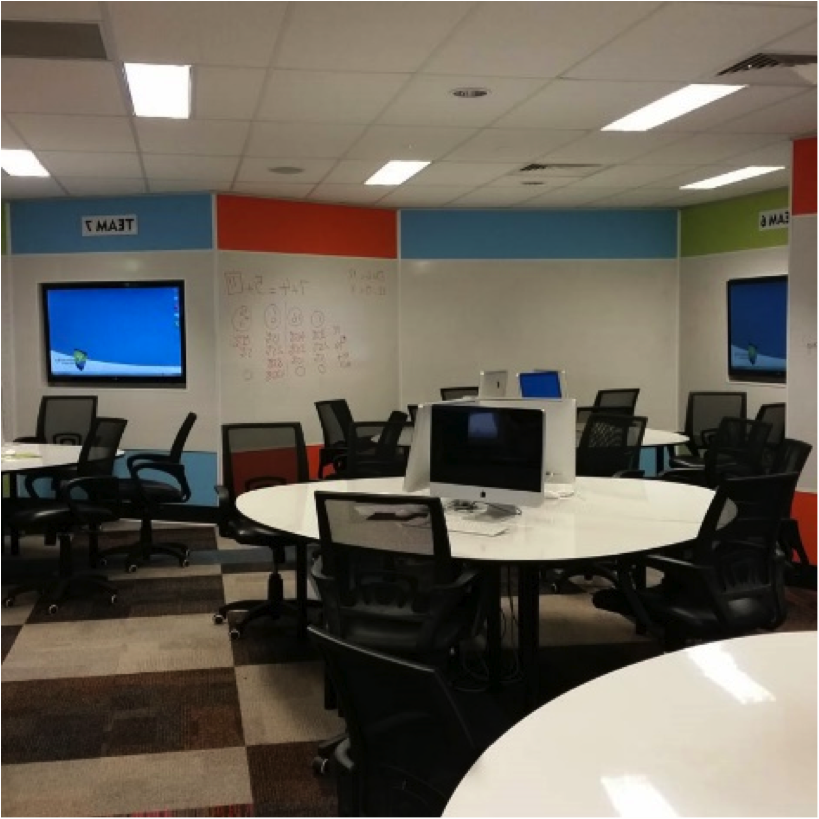 CQU is widely respected for its flexible learning options, offering a wide range of TAFE and University courses and programs through distance education. What a lot of people don't know is that CQU has nine campuses spread across Queensland, as well as a variety of smaller study centres across the country. They just might have the right study path for you. For a full list of options available visit cqu.edu.au.
Hidden away amongst shops, an array of healthcare practices and a childcare centre, the Noosa campus of CQU is surprisingly large, taking over the entire second floor of one building as well as a big chunk of a second building on the site. Conveniently close to public transport, shops and beaches (well it is the Sunshine Coast and down time is important too), studying at CQU is a great way to 'be what you want to be'.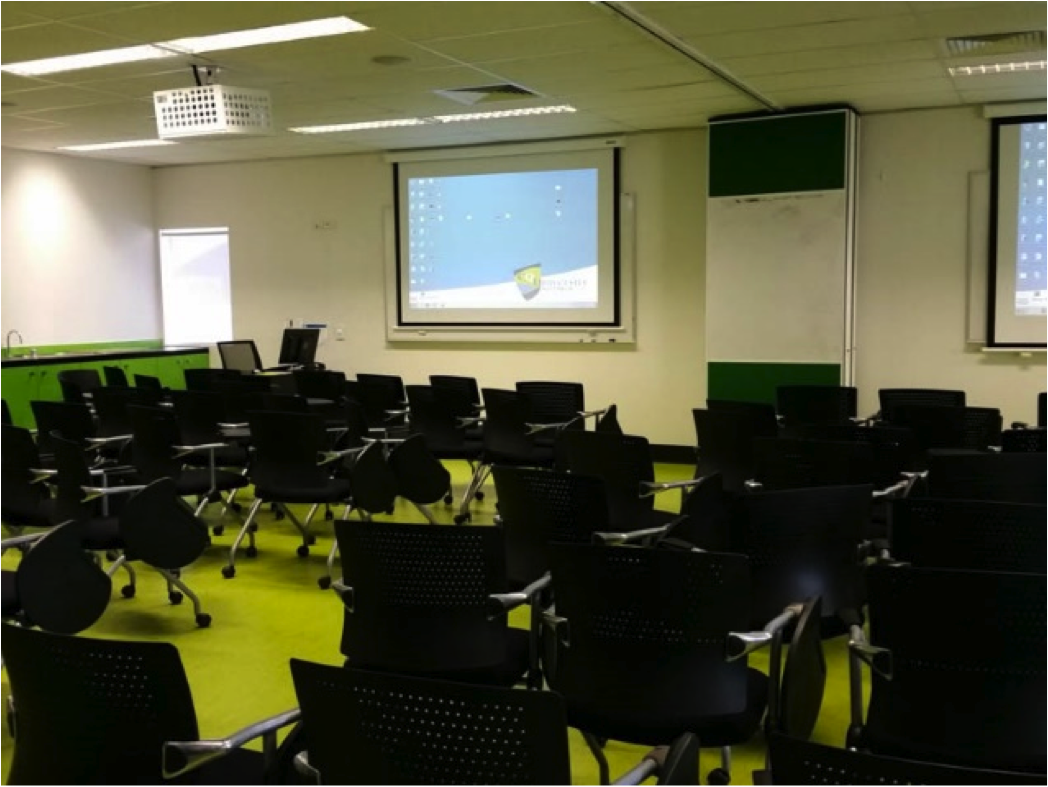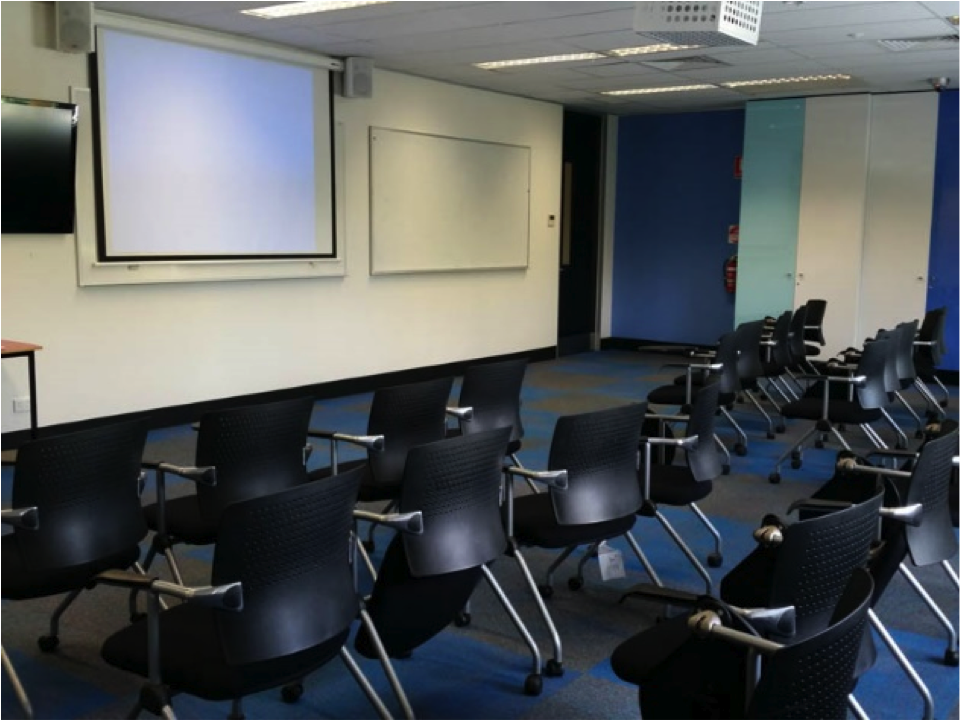 The rooms at QCU Noosa are brightly lit and wonderfully coloured, with large open spaces for lectures, and lots of comfy nooks for reading and research. It is a campus that invites you to stay awhile, with free fruit for students and as part of their good health initiative for the month of June, free classes in yoga and relaxation. They know study isn't only about books.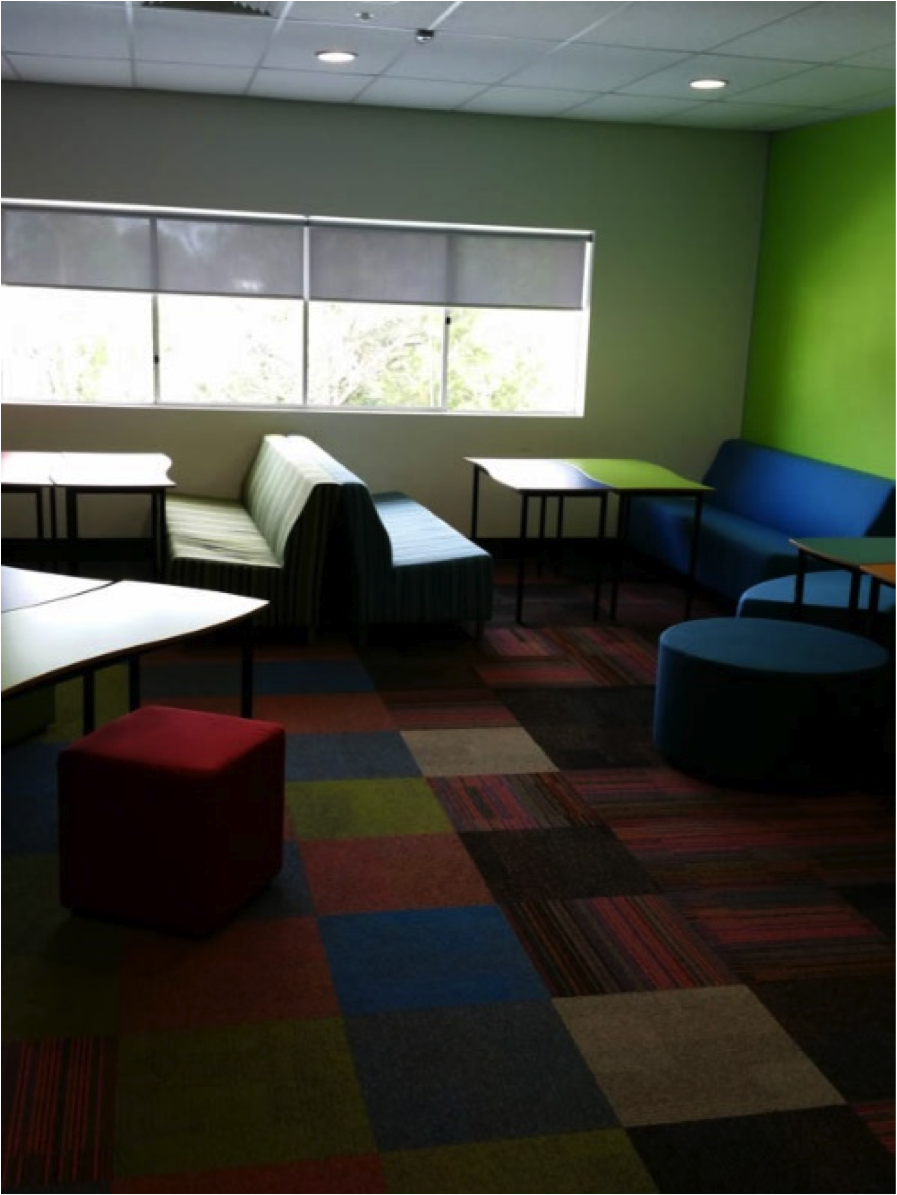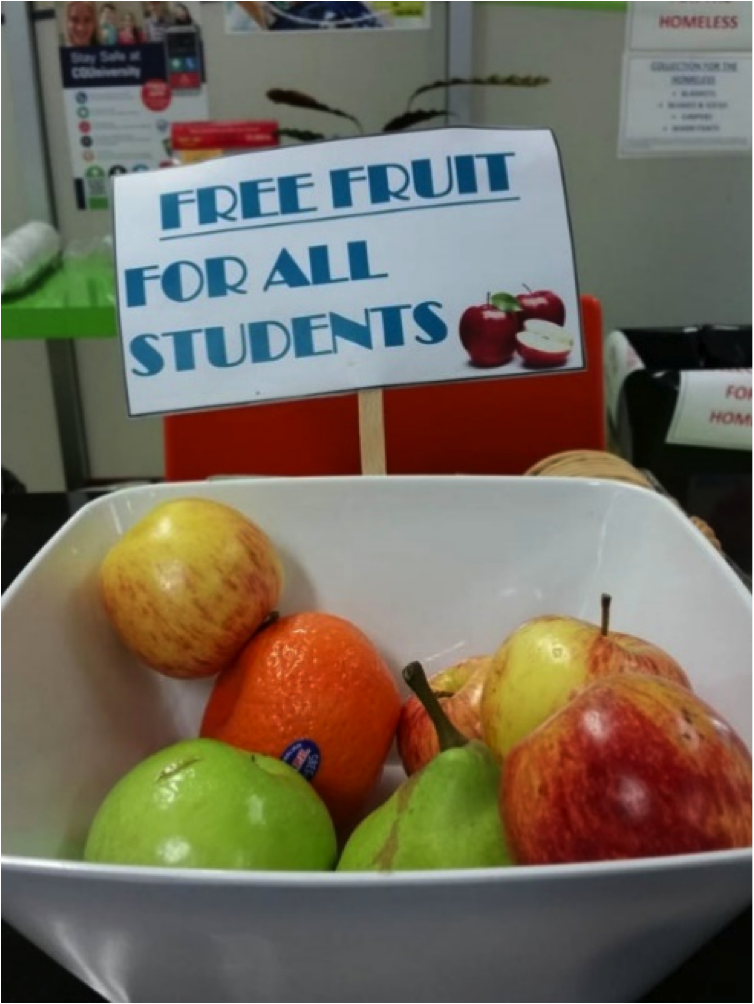 Many of the students at QCU are mature age and at the Noosa campus there is a dedicated kids' corner with iPads, books and toys in the student resource centre. This is a campus that understands the challenges of juggling study with other life demands and really makes you feel welcome. There is also a 24hr computer lab so you can utilise the facilities whenever it works for you.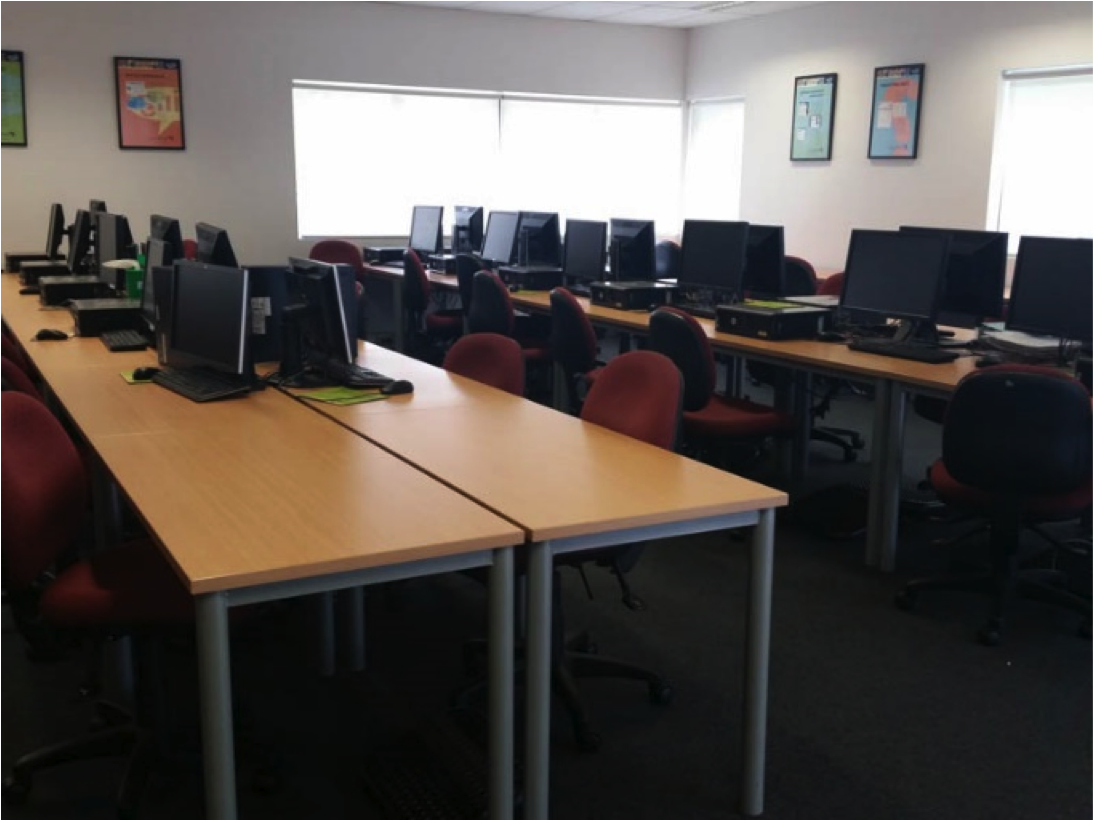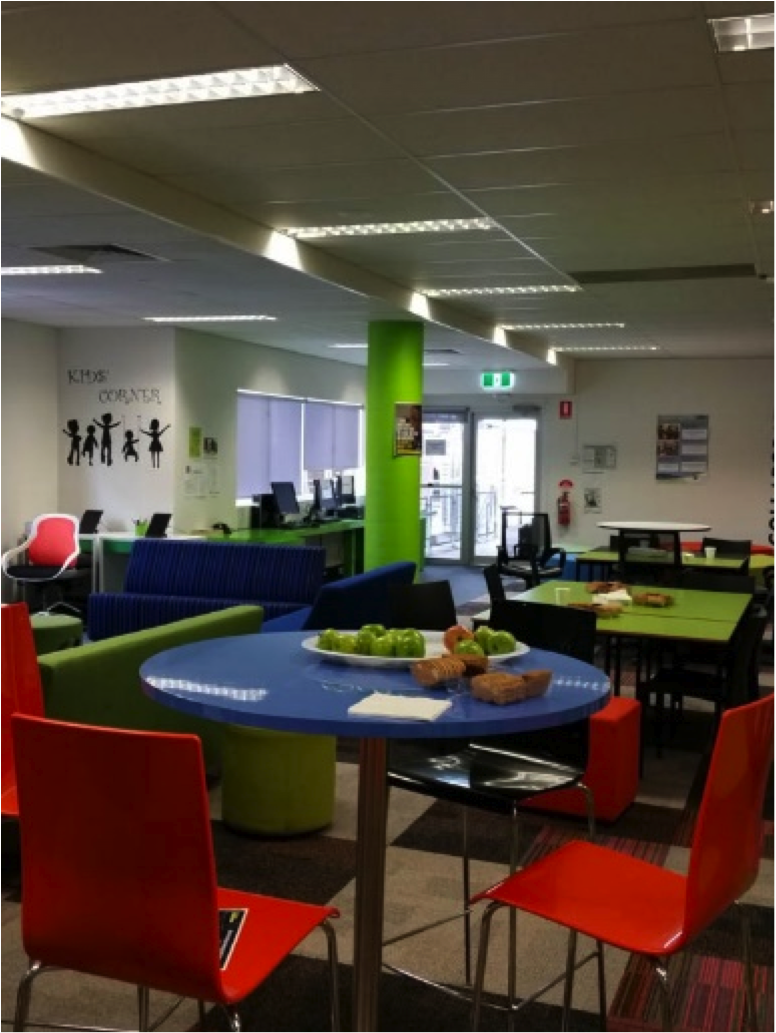 One of the stand outs from my tour was the clinical nursing laboratories. I got up close and personal with some of the interactive training mannequins and was impressed by the standard of facilities the nursing students have available. I spoke to several of the graduating students and they all spoke of how much they had learnt and the amazing support they received from the staff at CQU. From my time on campus I could see how open and generous all the staff are towards their students. There is a real sense of caring and encouragement that was reflected in the smiles of all the Noosa campus community.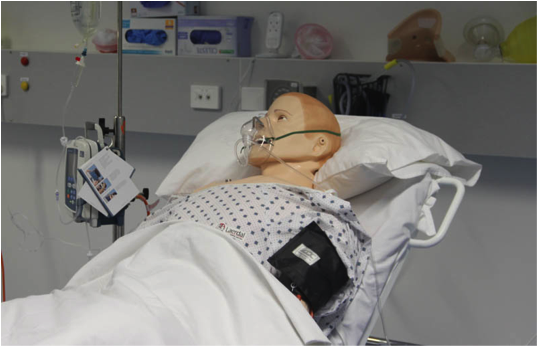 If you are thinking about studying on the Sunshine Coast, or through distant education from wherever you are, make sure you check out all that CQU has to offer. With so many pathways to learning available through small campuses, study centres and online, and great support services to get there, CQU is a University designed for success.
by Amanda Fiedler – Study Sunshine Coast Student Ambassador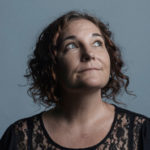 Back to all news