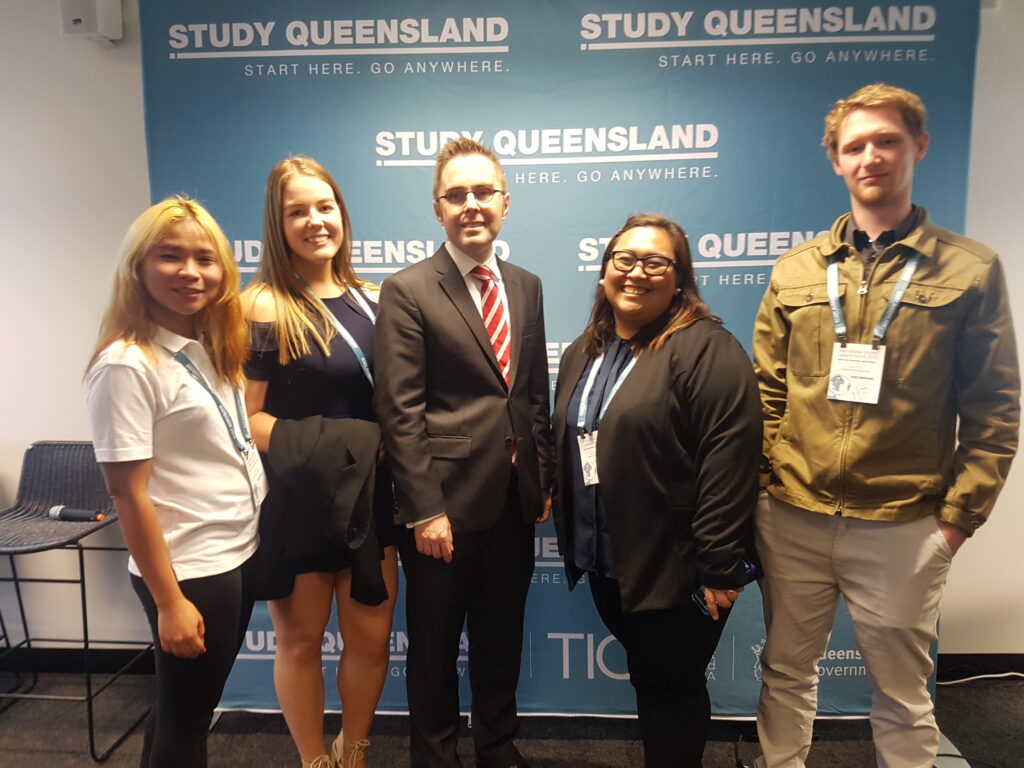 A number of the Study Sunshine Coast Student Ambassadors recently attended the Study Queensland International Students Leader's Forum in Brisbane. Ambassador and CQUniversity Noosa Nursing Student, Jasmine Mitchell, shares her experience.
As a Study Sunshine Coast Student Ambassador and a Central Queensland University Representative Council Member, I was invited to attend the 2019 International Student Leaders Forum and 2019 International Student Leaders Meet Parliament Event.
During these events, I had the incredible opportunity to meet a variety of like-minded students, develop networks with parliamentary members, and gain knowledge on global talent, global skills, and global workforce.
From this incredible experience, my key learnings are as follows: 
– Engage in conversation and improve communication skills
– Being Bilingual is a very valuable asset  
– Be collaborative and have humility 
– Think deeply about your skill sets and sell yourself to employers based on why they need you
Back to all news