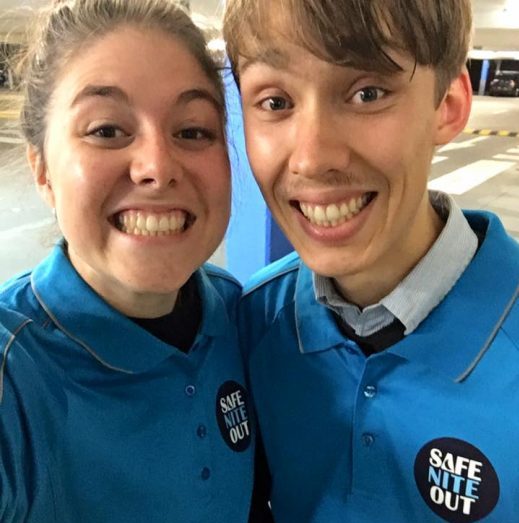 Ahhhh free and cheap…. those two words that sends students into a frenzy and willing to walk a mile for something not full price! I don't know about other places in Oz but the Sunshine Coast really has great opportunities for free things and discounts. This is a list of my favourites which I really encourage you to use to save yourself some dollars:
Riverwalk Rewards App:
Never want to pay for Grill'd again? Want free food in general? How about free cinema tickets? Me too! Which is why, every time I go to the Sunshine Plaza, I check in (10 points) and take an outstandingly magnificent picture of the riverwalk (30 points). Each month the plaza releases new deals, last month I had saved up enough points for 2 x $15 dining vouchers (worth 120 points each) and a cinema ticket (70 points). The deals always change but if you don't want something that's on offer this month, just keep saving for next month! Since the app has been released (over a year ago), I've probably saved over $100 by redeeming these offers. It's a brilliant app.
WOW Card:
I feel like many students dismiss this handy card but actually you can get some pretty awesome stuff from it. I've never really understood how to use the check in function of it because no place I've ever used it at, has ever prompted me to, so assumably flashing your WOW card like I do is acceptable. WOW Card is how I got $9.95/wk membership at the 24hr gym Anytime Fitness, it's how I always get 30% off at my all-time favourite – Yoghurtland, 10% off at BOOST Juice, 50% off at Thai Frenzy, FREE chips at Grill'd and great discounts on First Aid & CPR…Basically there is over 200 discounts to use on the Coast, from Food & Dining (most important), Health & Fitness, Shopping, Entertainment, Travel & Transport and Nightclubs & Bars – just to name a few! Plus there are great competitions too. It is totally worth the measly $12 card (valid for 1 year & only available for students & teachers).
Events+ Offers App:
I've not used this app yet, however after recently downloading it (and being the cheap skate student that I am) it will come in handy! I can see food deals for Hogs Breath Café (Caloundra), O'Malley's Irish Bar, Mooloolaba Pub and Solbar just to name a few. It also offers a range of discounts for various Sunshine Coast favourites like Aussie World, Australia Zoo, the Big Boing and SEA Life Mooloolaba (where we recently visited and swam with sharks/seals)!
Competitions:
Lots of yummy restaurants and cafés do competitions or deals for food. 'Your Place' (a favourite dining venue in Mooloolaba for myself and my fellow Student Ambassadors) often does Facebook giveaways and also has deals on different days of the week and 'Good Bar' (also in Mooloolaba) often has specials of $10 burgers! NOTE: These are just some of my favourites. You'll also find different taverns/pubs have daily specials too!
Markets:
Markets are a great way to get yummy and fresh quality fruit and vege for really cheap! There are quite a few good markets on the coast, I've personally been to and really enjoy Eumundi Markets and Fishermans Rd Markets. Also, why not lease out a garden plot at a local community garden?! It's pretty cheap and you can grow and reap the rewards. Myself and fellow Student Ambassador Koen have our own plots at the Buddina Community Garden and welcome you do join us and do the same!
Volunteer:
I've found that with all my volunteering I've been able to save quite a bit of money on otherwise expensive stuff, like First Aid and CPR certificates (Street Angels) and travel/experiences (Study Sunshine Coast). It's very rewarding in more ways than one!
So go and treat yourself to free things and great discounts! You're a hard working student and you've earned it!
by Elsie Ley – Study Sunshine Coast Student Ambassador
Back to all news