The rental agency calls you with – good news or bad news!!
The agency will call you for a one of a few reasons:
• There is information missing which needs to be obtained
• Clarification is required on some items
• Good news – you have been accepted
• Unfortunately your application has not been accepted.  When an application is not accepted, the agent is not required to provide a reason.
If you have been approved, all applicants will have 24 hours to sign a lease and pay the bond in full.  Two weeks rent will be payable the day you pick up the keys and entry condition report.
Next month:  How to complete the entry condition report.
Further renting tips are available at: www.mooloolaba.ljhooker.com.au/renting/renting-tips or you can call Yasna Hawthorne of LJ Hooker Mooloolaba 0418 544 406
by Yasna Hawthorne (LJ Hooker Mooloolaba)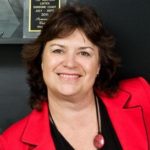 Back to all news