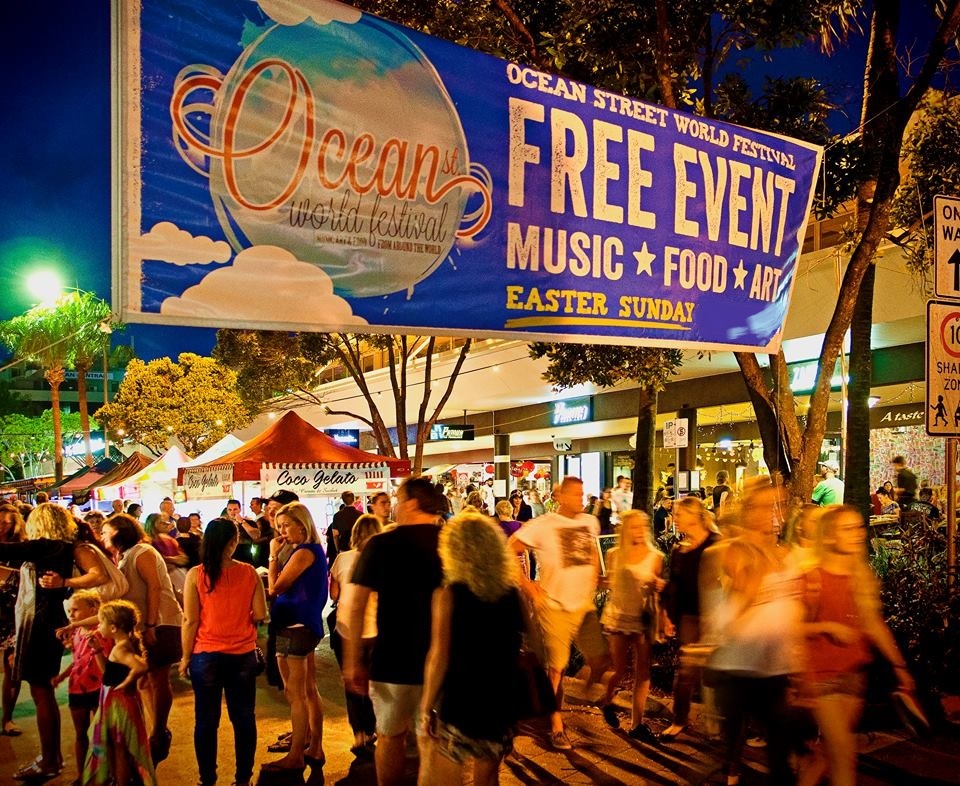 On the 27th March fellow Student Ambassador, Koen, and I went to check out the famous Ocean Street World Festival which was held in Maroochydore. The whole day I thought the rain was going to ruin it but by the time we had a burger from Good Bar in Mooloolaba, the rain had well and truly stopped.
We were so impressed! The entire street was filled with food and clothes vendors – mainly locals showing off what they had. We pretty much immediately realized that we didn't have to go elsewhere for dinner because there was amazing food everywhere!
We decided to have an ice cream though, but not just any ice cream. The best ice cream ever. It's called Frozen Sunshine and it's 'handcrafted, dairy and gluten free' made in Noosa. They use local seasonal produce and there are heaps of flavours. I recently found that a fruit shop in Brightwater sells them too! They were so good that on our way back down the street we bought another one.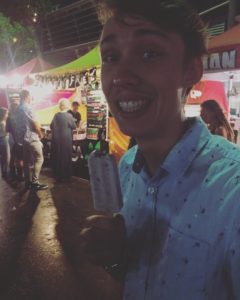 There was live onstage music in 2 locations which was great too. We were amazed to also discover that the festival actually extended beyond just Ocean Street and continued on Duporth Avenue too – where there was Hungarian, French and Indian food vendors among quite a few others. We were wishing we hadn't already had dinner! On our way back a local (Noosa) branded clothing pop-up shop even sold me a dress and shirt for an amazing price ("maise and the seven seas") – everyone loves a bargain!
Overall, our first visit the the Ocean Street World Festival was very positive and I'll definitely go again next year. There was a great atmosphere, great music and food and lots to look at. It's proof that the Sunshine Coast has lots to offer! Love it!
Ps. Ocean Street itself on a normal day/night is pretty great too. There are plenty of great bars to suit lots of different people and they serve really diverse and fantastic food. It's also relatively safe with plenty of security and the Street Angels (on Friday and Saturday nights) helping out people during and after a good night out. Definitely a must visit place when on the Sunshine Coast!
by Elsie Ley – Study Sunshine Coast Student Ambassador
Back to all news