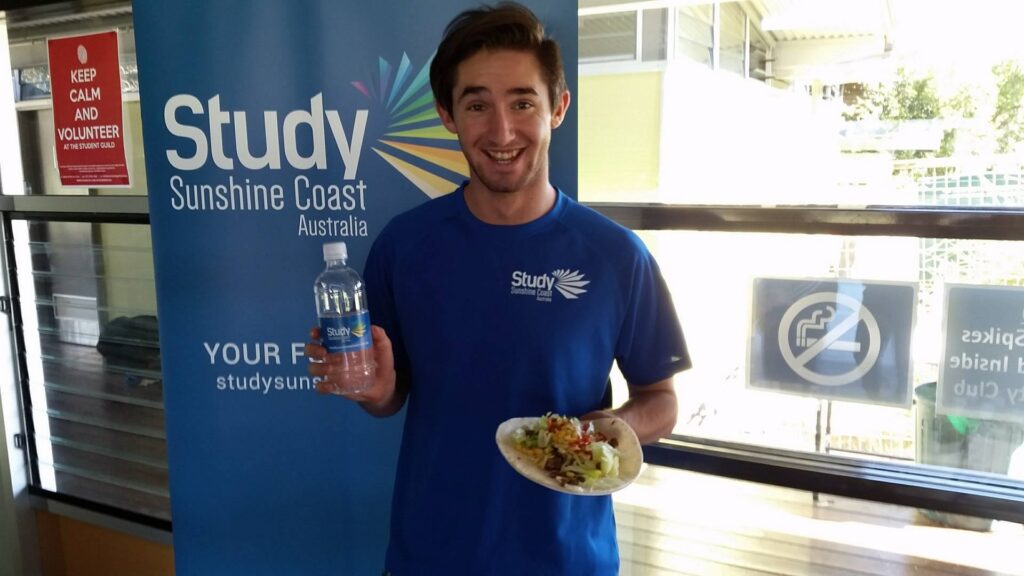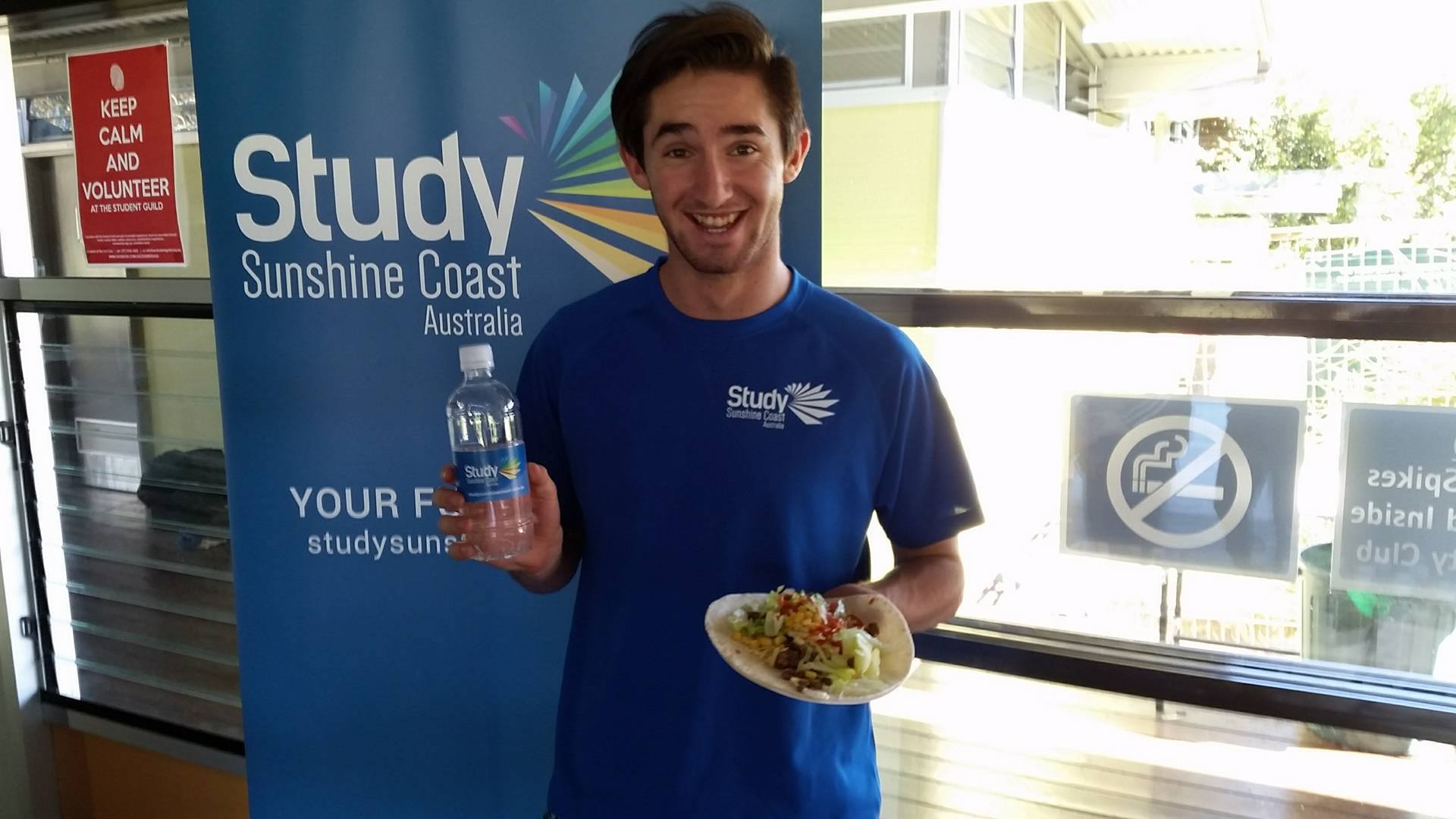 If there are two things that are made for each other, it would have to be University Students and Free Stuff! I myself am willing to do some remarkable things if I win something for free, or even better, if I win free food, because let's face it, why wouldn't you want free food?
With this in mind, a few of us student ambassadors headed down to University of the Sunshine Coast to work our magic and drum up some support for the Study Sunshine Coast program and to let students know all about this great initiative. Working in partnership with the Student Guild, where they sold $1 burritos (they were definitely pretty crackin', which you can see from my face above), we offered free water (#dietitian), free pens, and free memory sticks in exchange for a like on our Facebook page, Study Sunshine Coast.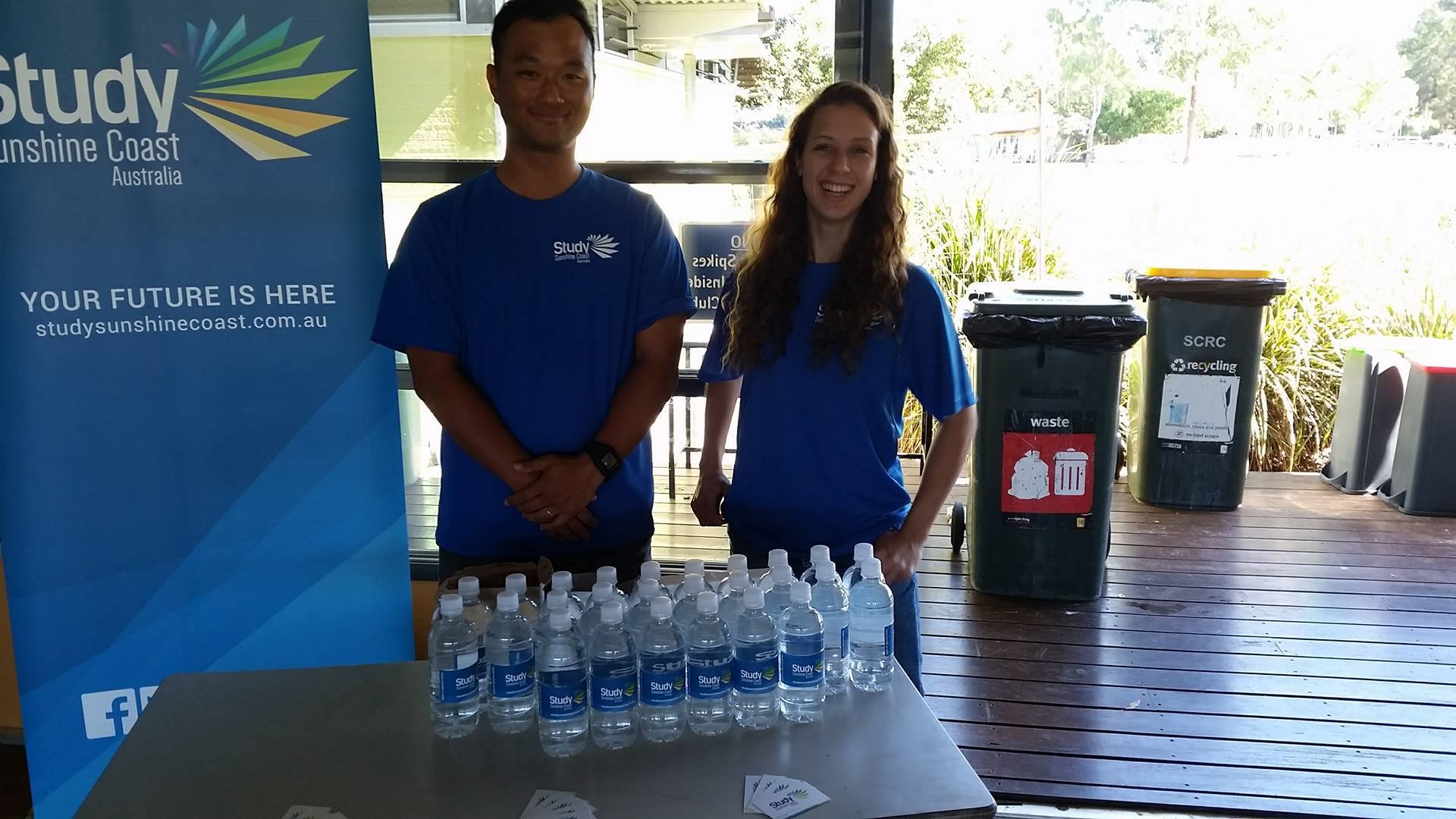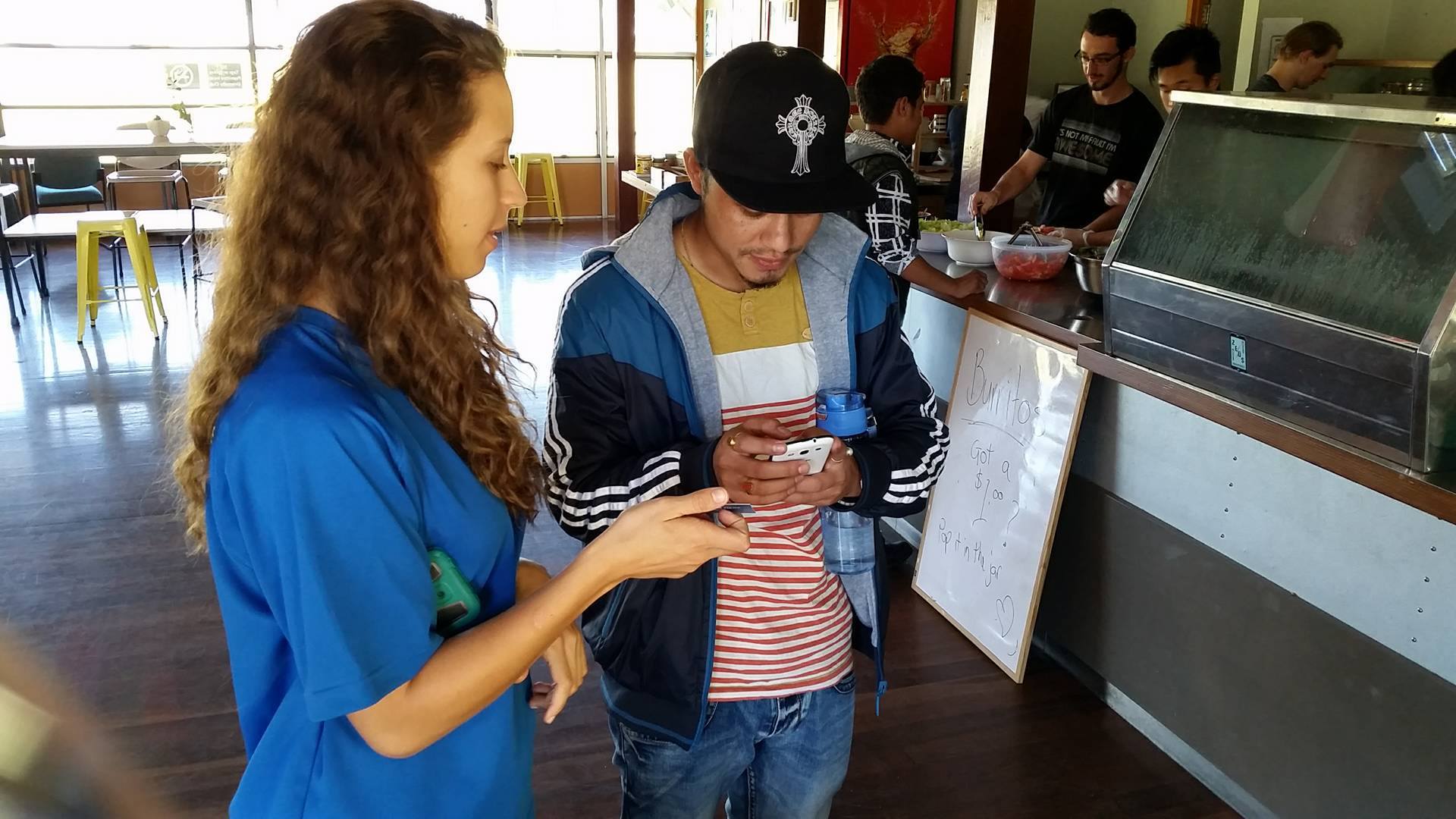 Now even though an easy task of liking a page might not seem difficult, we still needed the expert persuading and charismatic personalities of myself, Charlie and Vinita to not only draw people in, but increase the amount of likes we received on the page! I used burritos to entice people in to like our page, except I think I ate almost more burritos than I sold!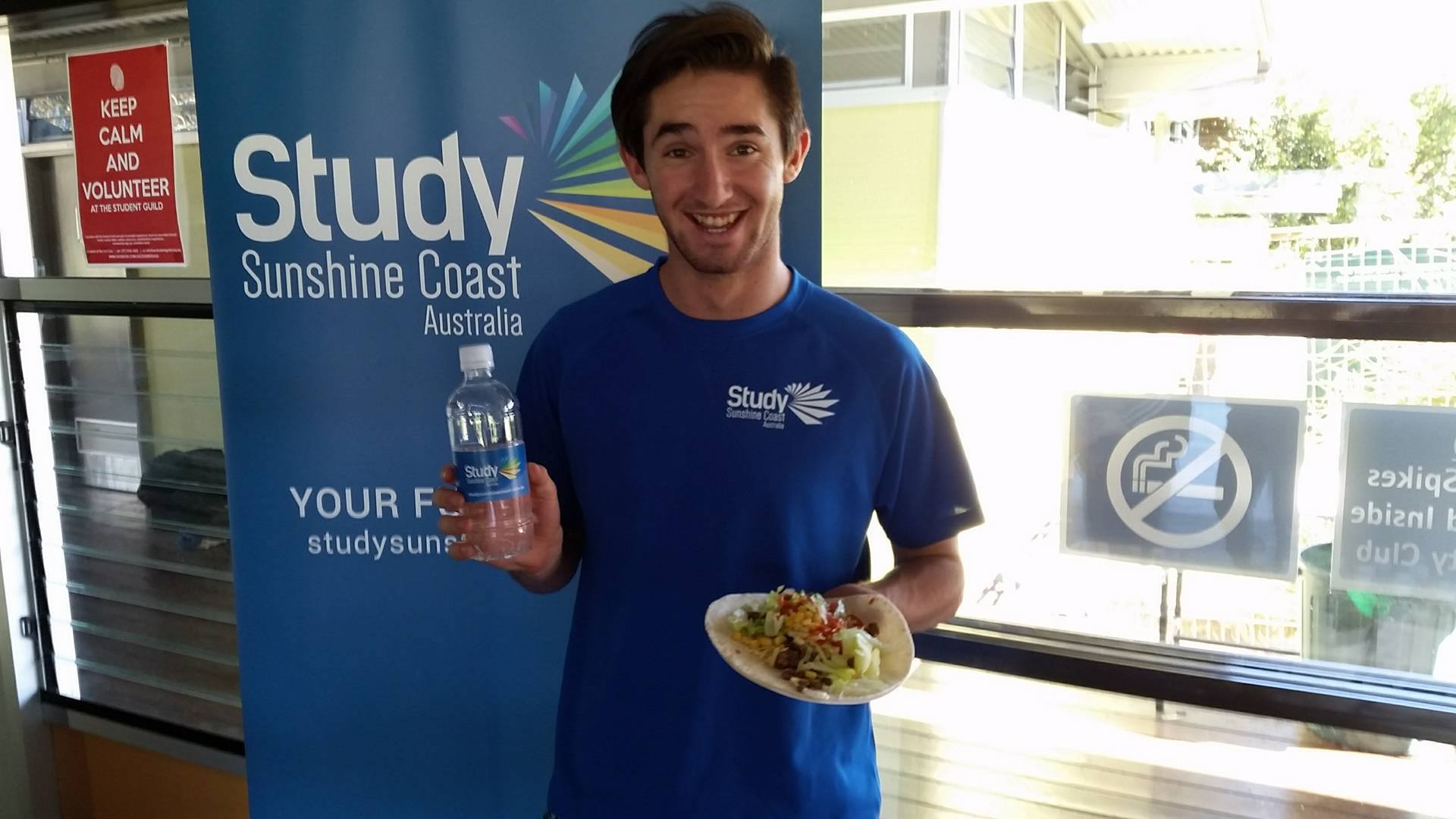 At the end of the day, we reached 500+ likes on our Facebook page, and so many people went away hydrated, able to write on solid surfaces, and capable of storing information from a computer. We had just as much fun competing with one another to see who could get the most likes, and I am thankful I had enough money to keep eating those burritos! Go Study Sunshine Coast!
by John Cameron – Study Sunshine Coast Student Ambassador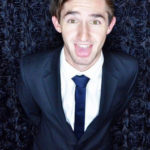 Back to all news