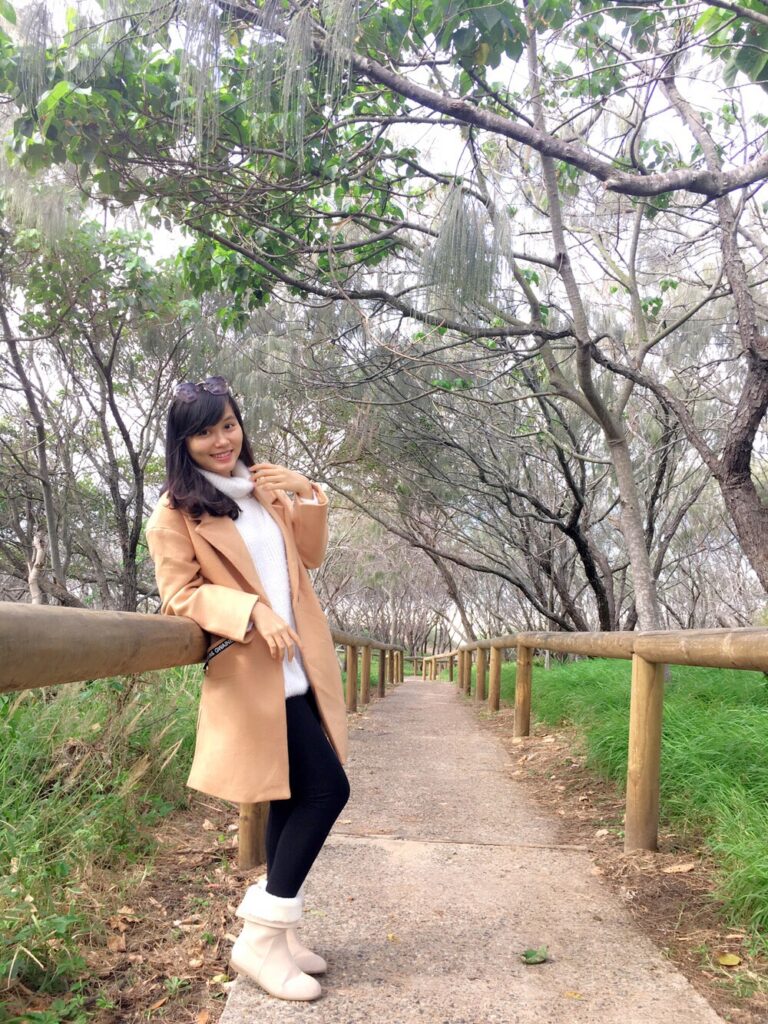 I decided to move from the hustle and bustle of Brisbane to the natural environment of the Sunshine Coast and never regret this decision I made. This is the first time I have joined the learning environment with great support and interaction with people and also wildlife, especially the Aussie iconic animal –the kangaroo – which are located on the university campus.
Though university academic life can be stressful it is such a privilege to study at the University of the Sunshine Coast (USC) as it is such a supportive institution. The staff, the lecturers and tutors are very creative and responsive to students' needs and well-being and assist to make sure students are progressing in their studies, particularly for international students.
I really appreciate that USC acknowledges the obstacles international students face due to our culture and language whilst studying in Australia. We have access to plenty of social groups and activities such as weekly hiking and bush walking to allow us to make more friends and have a break from assignments. The stress-less week campaign in exam period provides extra support for students and includes activities including free breakfasts, puppies to pat and late night free coffee and snacks near the library. Every small action and activity has undoubtedly supported students to help cope with the pressure of intense academic life.
The lifestyle on the Sunshine Coast also helps to reduce a significant amount of stress from my study life. I live in Maroochydore where I am in walking distance to amazing beaches in Maroochydore and Alexandra Headland and close to the charming local shops and park in Cotton Tree. Living in this area provides a great opportunity to catch up with friends in one of the many cafés next to the river or have a cozy dinner in one of the nice restaurants along Mooloolaba Esplanade. The community is multicultural here so if you are international student craving for home-food or just wanting to try new cuisine, there is certainly a wide range of options to pick from including Vietnamese, Indian, Chinese, Japanese to Italian, tapas and American restaurants too.
In addition, there are heaps of hot-spots to travel and visit around in Sunshine Coast, such as Kings Beach and Golden Beach in Caloundra, Noosa National Park. And if you fancy a drive (approximately one and a half hours) you can attend events or nightlife in Brisbane. I really enjoy taking part in trips to local zoos, wildlife preservation attractions or bush walking, which had also expanded my knowledge of Australian wildlife and nature.
The combination of the above advantages has made the Sunshine Coast a worthy destination to settle. I can balance my studying life with playing and enjoying the Sunshine Coast at same time. I love it here!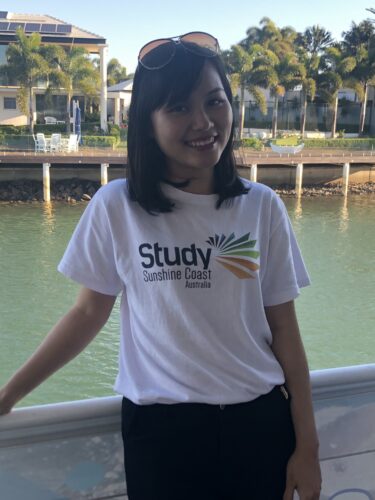 Huyen Vo
University of the Sunshine Coast Student and Study Sunshine Coast Student Ambassador
Back to all news