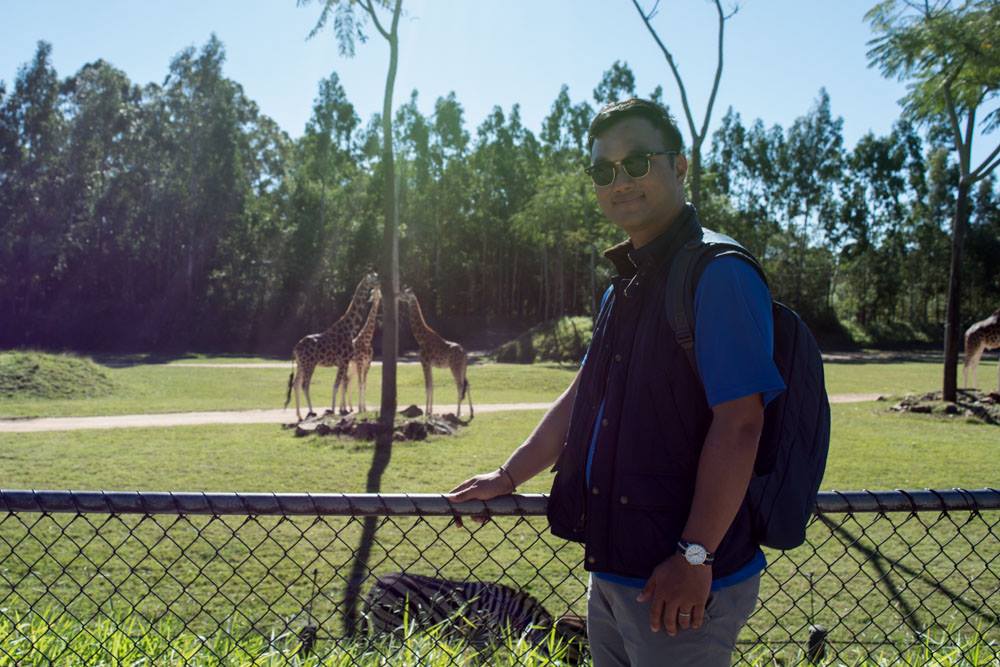 Yay! Let's go to the zoo! Actually, today was my second visit to Australia Zoo. At my first one, I didn't get to see as many animals as I could have, so I was really excited and determined to meet them all onto his day. My wonderful ambassador friends and I had short media interview and photoshoot before the entrance and then, with a map in hand we were on our tour of the zoo.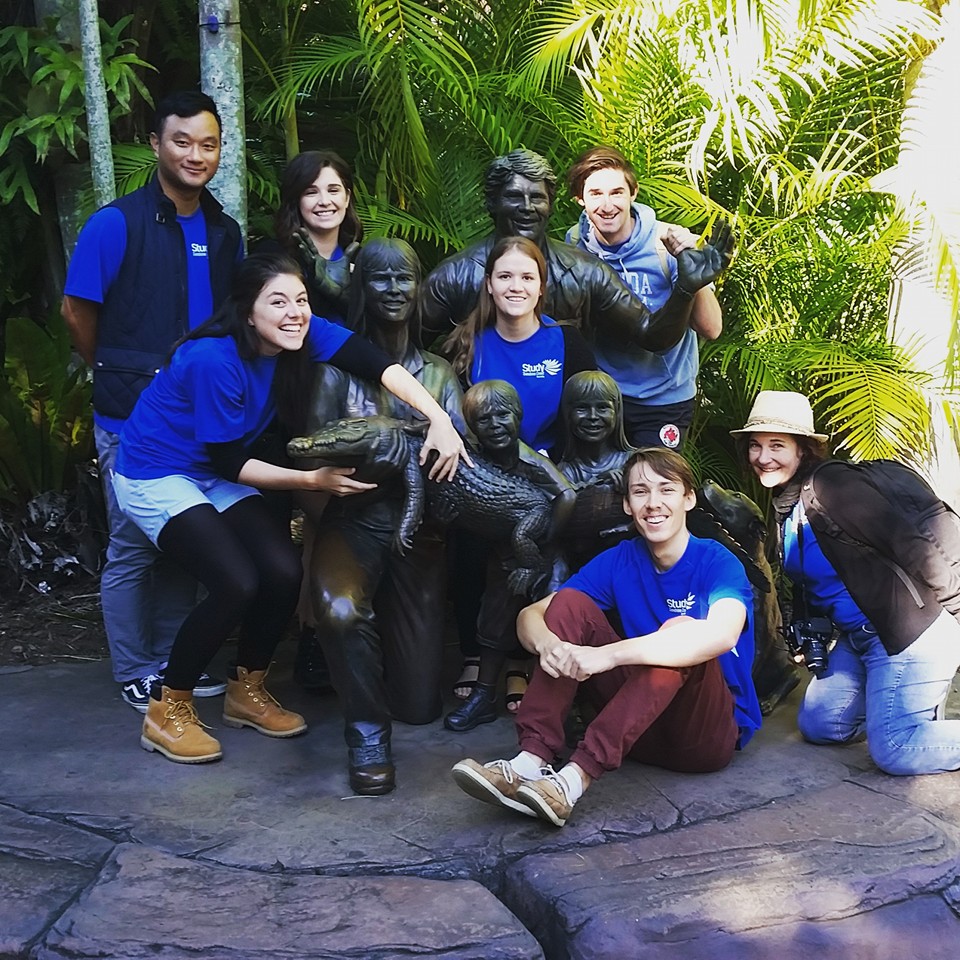 Australia Zoo is one of the most popular tourist attractions on Sunshine Coast. The Sunshine Coast is easily accessible by a number of major highways which dissect the region. It is approximately 60 minutes driving time from Brisbane via the Bruce Highway. Australia Zoo is situated on Steve Irwin Way, Beerwah, not far from the Bruce Highway. Whenever I pass by Landsborough train station, I can see so many people in line to take shuttle bus to Australia Zoo.
There are over 1000 animals living here. I couldn't meet my favourite animal elephants because Australia Zoo no longer has elephants. However, it was enough to be excited to meet big and small different kinds of animals at the every corner of the zoo. Most of all, we couldn't take our eyes off the three baby tigers talking a morning walk. It was just so many Oh! Ah! moments.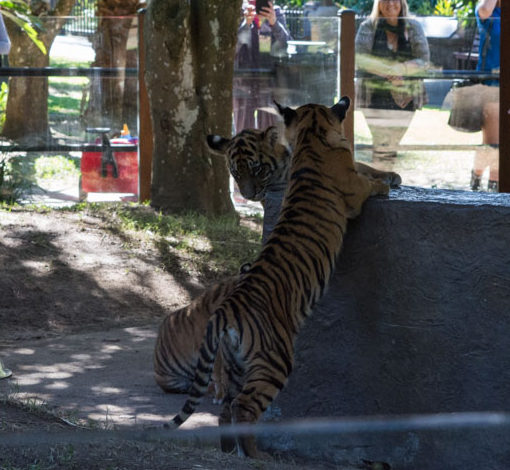 We got to meet a Lizard that I thought looked somehow overweight (but the zoo keeper assured me it wasn't and he was just flattening himself out in the sun), kangaroos having sunbathe on the ground, the symbolic Australian emus (did you know the emu and kangaroo are on the Australian coat of arms!), and a rhino family resting in really peaceful scenery, there is nothing to get bored with here… just interesting and mystic experiences. In a place like Australia Zoo, you really can't help but be entertained no matter where you go. There are just too many awesome animals to see, thrilling wildlife encounters to experience and friendly, informative staff to meet!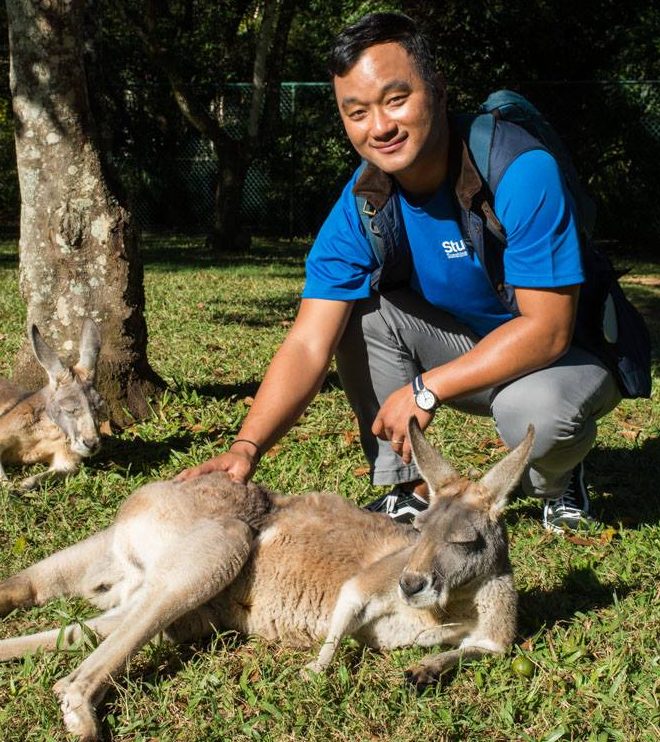 At noon, there is a Wildlife Warriors show at the 'Crocoseum' every day. Our blue Study Sunshine Coast team took our seats and waited for the show. One of zoo keepers on the mic hosting the show pumped us up with the roar of thousands of voices yelling "CRIKEY!" In the middle of short recreation time, I did chicken wing dance so that I got a magazine with Bindi and Robert's autographs on and free photo voucher! How awesome is that?!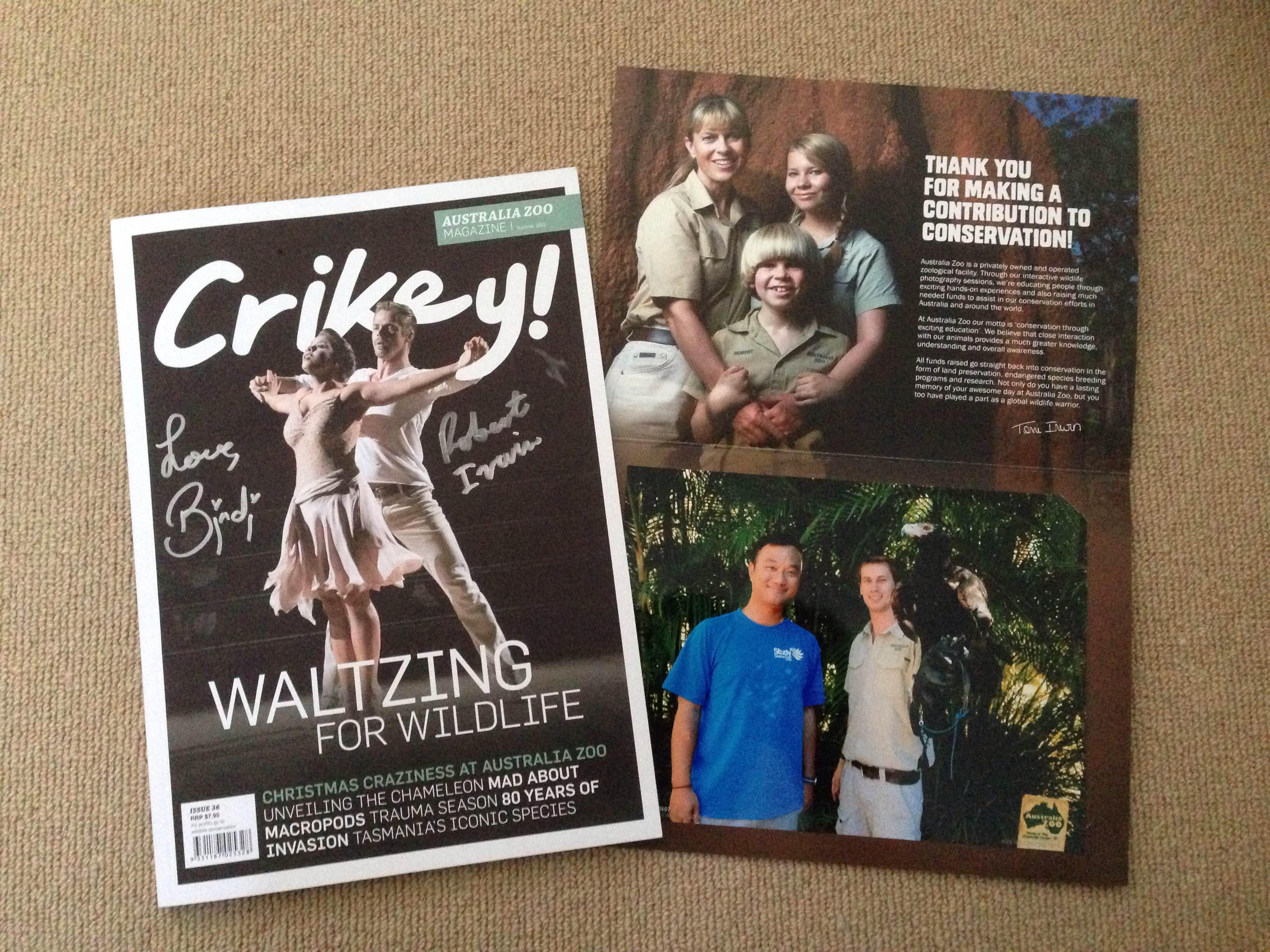 At the beginning of the show I could feel the wind blowing above my head from the flapping wings of beautiful eagles and parrots. The Crocoseum is the fulfilment of the one of Crocodile hunter's lifelong dreams. I could see the crocodiles in the clear water pool as the keepers did a demonstration. This idea was to help educate the public by showing them how crocodiles live and behave in the wild. I could even listen to the sound of the crocs jaws closing snatching the chunks of meat. It was so real to be scared and excited!
Frankly speaking, I am the one who loves animals, but I didn't know exactly who Steve was. I just knew him as famous animal trainer, which I now know is not true at all. At the end of the show, he appeared on the screen. His short video clip was telling me how much he cared about animals, education and conservation and how much he loved their family. I was moved deeply. As it has been, Australia Zoo continues as a family business. It may be a business, but I think that this is an important and serious project to protect wildlife animals rather than business, which Australia Zoo does so well. To visit Australia Zoo is really valuable experience to become close with my gorgeous friends in Study Sunshine Coast blue. I am very lucky to have this fabulous zoo on Sunshine Coast where I live and study. So, would you like to be the one who come and visit Australia Zoo with me next time?
by Jinwoong (Charlie) Kim – Study Sunshine Coast Student Ambassador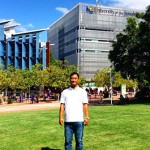 (Images credit of Study Sunshine Coast Student Ambassador Amanda Fiedler)
Back to all news