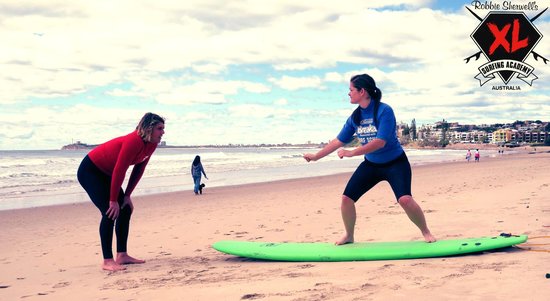 To go surfing
No matter who you are Australian or foreigner, water sports is always right. I have never seen people sad or depressed in the water. As you are noticed from its name, Sunshine Coast has absolutely stunning coast area. Among those so many exciting water sports, surfing captured my heart. When I just came here, I didn't even think about that I can surf at all. However, I just realized I was enough of a fool to think so. I could learn how to surf at Maroochydore surf school (http://www.maroochysurfschool.com.au) for an hour. I was inspired to think of taking beautiful wave by my own surfboard so, I ran to local surf shop to buy one. I still undergo trial and error in taking off on the green wave, but it's just exciting whatever it takes.
To have Thai Food
What is your favourite foreign food? You can enjoy so many kinds of them in Sunshine Coast. There are lots of options you can take to go out for dinner. Whenever I have no good appetite, I choose Thai. I have never been to Thailand to be honest, but I know what Pad Thai tastes. How? Let me tell you 3 best Thai restaurant in Sunshine Coast.
Pum'S Kitchen( Big Top, 12-20 Ocean Street, Maroochydore)
Do you need Thai takeaway fast? Forget about food court around you and head to Big Top in Maroochydore. You will meet Pum in the Kitchen just inside the sliding doors that front Ocean Street. It's a somehow little shopfront but she make the best Thai on the Coast. Also, she dishes authentic Thai food up so much. Give it a try and you will not regret.
Som Tam (1/39 Aerodrome Rd, Maroochydore)
If you want more than just great food, you should go to Som Tam, take a seat at a sunken table, surrounded by traditional interior and enjoy some classic Thai food. You can find great atmosphere too.
Thai Frenzy (3 Ballinger Road, Buderim)
This small but bustling all the time local restaurant in Buderim is one of my favourite place. They always welcome with warm smile and the food is in large quantity with cheap price.
To dive into Gardener's Falls
Around this time last year, I found something truly magical space in the middle of outing at Monteville. Gardener's Falls at Maleny is like hidden treasures. What people there do is just diving with rope swing into rock pool which the nature built. It is perfect for anyone who loves to explore and splash. It is waiting to be discovered. I know you love beaches for sure but if you are sunstruck, this will be your peaceful, special and secluded experience.
To go fishing
Have you ever gone fishing before? Oh, If you have, I know you are addicted to do already. If you have not, don't be afraid to start fishing. It is just simple, easy, and fun. Here Sunshine Coast has the most beautiful endless beach and shore area. That's why you can experience different kinds of water leisure. I am pretty sure going fishing is one of the most interesting leisure you may love.
To BBQ
It is boring every time to have dinner at home. Look around you. There are so many amazing barbeque place in your local place. It's a great, cost effective way to maximise quality of your dinner time with friends and family. Why don't you pack yourself a picnic basket, grab some fresh meat or sausages and bread and visit one of fancy barbeque spots this weekend?
To have coffee
How do you kick start your day? I prefer to have decent a cup of coffee. Now you wonder where I do have one. It's Vandy's Garage. I love this tricky little coffee shop with very odd interior. This place was originally car repair shop which was built in 1918. There are old petrol pumps still outside. It is located at the top of the Buderim Village. It's an extremely busy venue for early morning commuters, cyclists and walkers because their coffee is just magnificent and parking is always available. Come and enjoy the iconic Buderim heritage coffee shop.
by Jinwoong (Charlie) Kim – Study Sunshine Coast Student Ambassador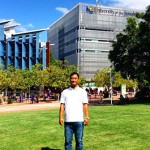 Back to all news