Latest information for students regarding COVID-19
Last updated at 10 AM on Tuesday 16th June 2020 
Latest COVID-19 related news stories:
Episode 2 – Coping with COVID-19: Free Food Services for Sunshine Coast students
Study Sunshine Coast has been working with local education institutions to provide much needed food services to students in need during the COVID-19 Crisis. The next episode of the Coping with COVID-19 video series showcases the free food services available to Sunshine Coast students and how they can immediately access these.
Episode 1 – Coping with COVID-19: Staying focused when anxious
The COVID-19 crisis has affected the world we live in and love and for students this is no exception. In the first episode of the Coping with COVID-19 video series, we look at coping strategies and resources for Sunshine Coast students during this challenging time.  The video includes tips and information on how to cope with anxiety and keep you safe.
Click here  for the tips and strategies information outlined in the video.
Free Student Support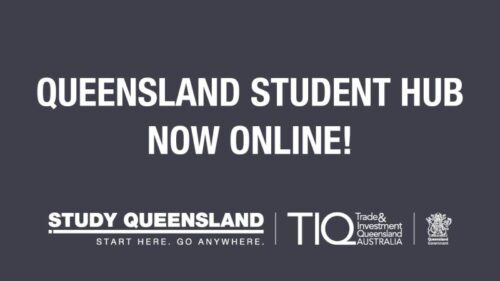 Sunshine Coast students can now access a range of resources to assist them during the COVID-19 crisis. These free resources include the Queensland student hub network, an international student hotline and student support staff dedicated to supporting and encouraging students. Students can ring a 24/7 support line and now book virtual appointments with student support officers through the Queensland Student Hub. Book now and find out more about the free student support services available.

Sunshine Coast Community Food Services
The Sunshine Coast offers community members a range of food services during the COVID-19 crisis. These are open to anyone in need and are all free or low-cost. Students are encouraged to utilise these services, no bookings required, just attend at the open times. Find out more about days, times and location of the Community Food Services available on the Sunshine Coast.