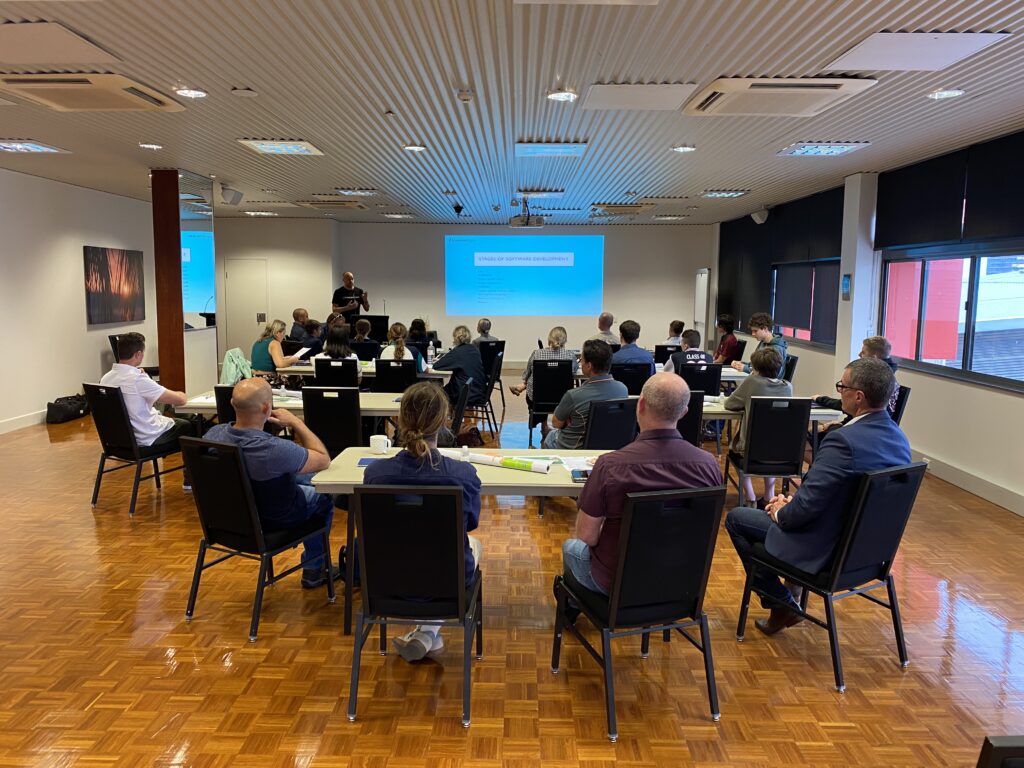 The Mayor's Telstra Innovation Awards (MTIA) highly sought after Mentor Program is in full swing. Local entrepreneurs and innovators from different fields and industries were hand selected to lead this year's Student Mentor Program. "We have been blown away by the calibre of our mentors and the expertise and experience they are bringing and sharing with the finalist teams," MTIA organiser Tracey Coobula said.
"We have business leaders and innovators from local start-ups, USC, TAFE Queensland and creative and digital agencies who have mentored the teams over the past four weeks as part of Phase 2 of the MTIA program."
The line-up of mentors includes:
Dominic Vrolijks – Maker in Residence at Sunshine Coast Maker Space
Matt Travers – Director at Sunny Digital
Neil Waldbaum – Owner at Deep Orange Design
Tara Jacobsen – Co-Founder & Program Director at Groei
Raphael McGowan – Founder of Bakslap
Ilana Boon – Manager, International Marketing & Recruitment at USC
Angela Lisle – Director of ICT & Digital at TAFE Queensland
Saskia De Klerk – Senior Lecturer in International Business at USC
Colin Graham – Managing Director at Causeway Innovation & Program Manager at Sunramp Healthtech Accelerator
A new component to the Mentor Program this year has been a guest speaker at each of the four workshops. Each industry expert speaker has presented on one of the four start-up discussion topics to help guide and support the MTIA finalist teams as they progress their concept and ideas.
The line-up of mentor workshop guest speakers includes:
Daniel McKinnon – Managing Director, CTO at Frontside Future
Raphael McGowan – Founder of Bakslap
Gary Swanepoel – Director of PIXELPIXEL and Founder at Startup Precinct
Robyn Pulman – Public speaketing & presentation skills coach
The MTIA Mentor Program concludes tonight at the final workshop at Venue 114, Bokarina. The teams will then submit Phase 2 entries into the awards programs for the judges to review in early July. The MTIA pitch and presentation night is scheduled for Thursday 14th July where all of the finalist teams will pitch their business idea / concept to the panel of judges and live audience. Over $10,000 of prizes will be awarded to the winning teams and the 2022 Emerging Entrepreneur Award will also be presented.
Learn more about the MTIA here.
Back to all news