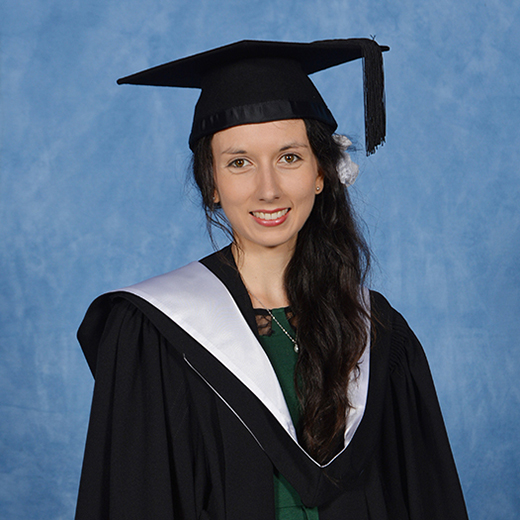 A 22-year-old University of the Sunshine Coast medallist is already applying the skills she learned in her Nutrition and Dietetics Honours degree to improve the health of people from the Sunshine Coast to Brisbane.
Dominique Ryan gained a University Medal, for her grade point average of more than 6.8 out of a perfect 7, when she received her Bachelor of Nutrition and Dietetics – Honours at this month's graduation ceremony on campus at Sippy Downs.
"It's fantastic because I'm already working as a dietitian in a private practice called My Health Team," said the Sippy Downs resident.
"The practice is based at Redcliffe and I'm doing consultations with people from Caboolture to Lutwyche in Brisbane.
"I also have a casual job as a nutrition assistant for the Sunshine Coast Hospital and Health Service."
Ms Ryan was inspired to study at USC after her experience of living with coeliac disease.
"I wanted to help others overcome the challenges and show that being coeliac doesn't mean you have to miss out," she said. "You can eat normally and enjoy your life."
Her Honours research focused on extending the scope of practice of dietitians, particularly in the area of gastroentereology.
She last year received a bursary from Graduate Women Queensland's Sunshine Coast branch.
Article originally published on the University of the Sunshine Coast website here – 28 April 2016.
Back to all news