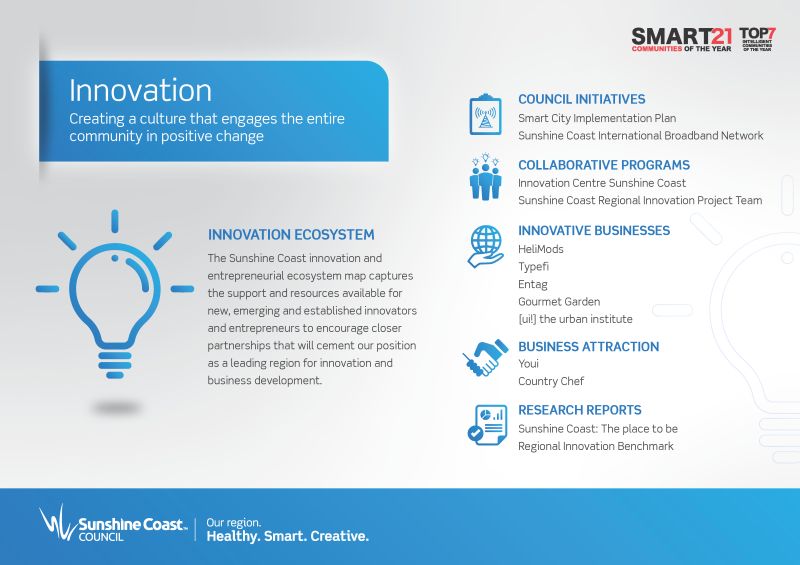 Have you heard of the Sunshine Coast Regional Innovation Project Team (SCRIPT)?
SCRIPT is one of the real examples of collaboration taking place between Sunshine Coast businesses, government and education institutions that is bringing our local innovation ecosystem life.
SCRIPT Chair Myles MacNamara talks about some of the exciting projects being delivered and University of the Sunshine Coast's Reth Scheepers explains how we are measuring the outcomes of the region's innovation ecosystem.
These collaborative projects and initiatives have contributed to the Sunshine Coast being named a Top7 Intelligent Community of 2020. Read more here or check out the video here.
Back to all news