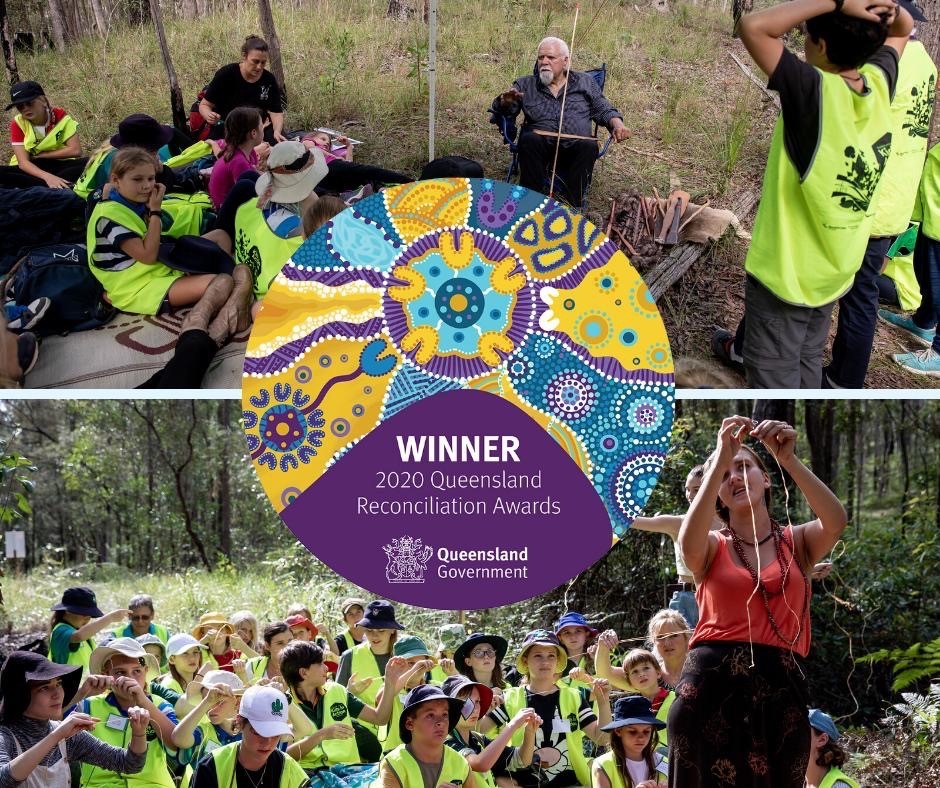 The Sunshine Coast Council recently announced an Award Winning Partnership recognised: True Reconciliation recognised between First Nations people and #SunshineCoast kids
Congratulations to the 2019 Kids in Action program for building deeper connections between the Jinibara and Kabi Kabi/Gubbi Gubbi First Nations people and our region's children, to win the Queensland Reconciliation Award for partnership.
Jinibara and Kabi Kabi/Gubbi Gubbi community members partnered with the Kids in Action program to deliver a program underpinned by:
? Language
? Ecological knowledge
? Cultural practice
? Connecting to country
and
? Celebrating nature's icons.
The judges' feedback highlighted that through the program, in a true act of reconciliation, partnerships were strengthened, respectful and reciprocal relationships embraced, and a commitment to ongoing opportunities for shared learning and understanding fostered.
Funded by council's Environment Levy and sponsorship including Kawana Shoppingworld, Unitywater and Sea Life Trust, Kids in Action partners with many local community groups, and is offered to all Sunshine Coast primary and secondary schools.
Back to all news