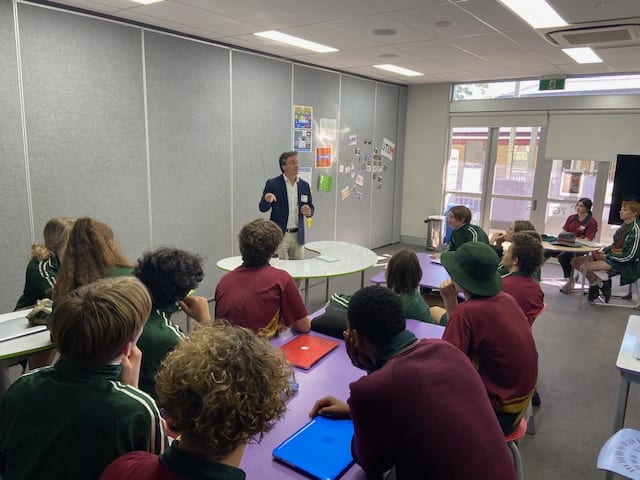 In 2016, Glasshouse Christian College introduced one of Australia's most forward-looking educational programs, the Project DeLorean to provide opportunities for students to learn and develop the capabilities and skills they will need to effectively navigate their way through the workforce of the future.
The program allows Year 10 students in the cohort one day per week for the entire school year to negotiate and implement their own learning projects.
The challenge: Find a passion/interest area to learn in, find a team to work with, and solve a real problem.
Hear from program coordinator Tanya Cullen and the students about what skills they're learning and why it's important for them to be resilient, adaptable and creative. Watch the video now. 
The DeLoreanProject is one of the initiatives showcased in the knowledge workforce category of the Sunshine Coast's Top7 Intelligent Community award submission.
Back to all news