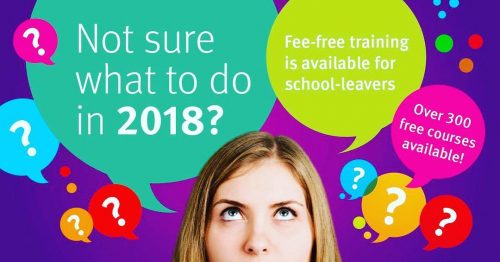 Finished school and considering options for 2018? Fee-free training is now available for school-leavers.
Free training courses are available to year 12 graduates who enrol in a high priority qualification within 12 months of leaving school under the Queensland Government's Year 12 fee-free training initiative.
Year 12 fee-free training is available through the Certificate 3 Guarantee and User Choice training programs.
Students are advised to consider training options carefully before committing to a particular course as this may exhaust entitlements to further subsidised training.
For further information visit www.training.qld.gov.au/whatsnext or call 1300 369 935.
Image Credit: Department of Education and Training.
Back to all news