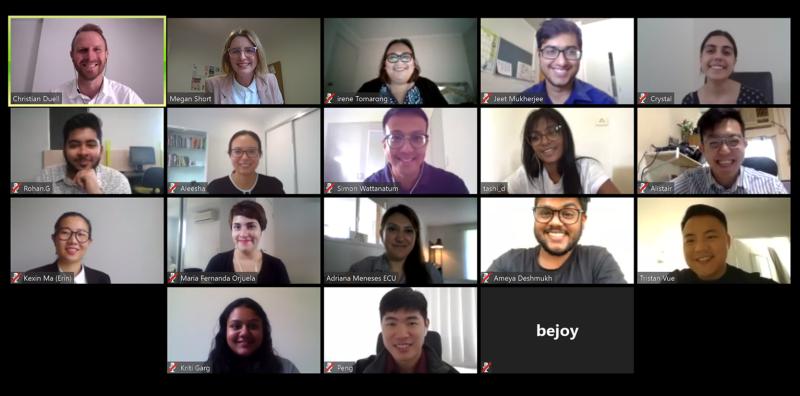 Congratulations to 2019 Study Sunshine Coast Student Ambassador and USC Business student, Irene Tomarong for being selected to join the 2020 Queensland Student Advisory Panel (QSAP). Irene is thrilled to join the panel. "I am very proud to represent Study Sunshine Coast region in the QSAP and I am so excited of this new opportunity given to me by Study Queensland," she said.
The QSAP is comprised of Students representing different nationalities, gender, levels of study, and regions of Queensland to harness the diversity of the Queenland's student voice. The panel works closely with Queensland's Regional Community of Practice to advise Study Queensland on the needs of students and provide advice on policy and programs relating to international education and training.
Irene advised the COVID-19 situation did not stop the QSAP Induction meeting being held last week. "The two-day Zoom session with the QSAP team was an interactive one despite not being able to meet face to face. We had an official welcome from Study Queensland General Manager, Shannon Willoughby, and covered different content including understanding our roles as QSAP members.
"We also did a team building activity (connecting in crisis) facilitated by Christian Duel from Whitelight. The activity was fun and interactive because we got to know each other and shared our challenges and interests," Irene said.
The second day covered the impact of COVID-19 with a workshop facilitated by Megan Short from Study Queensland. Irene said, "we had the chance to share inputs on the impact of COVID 19 to our study, work, health and wellbeing, and life. It was so relevant to what is affecting all students now."
Irene said she is looking forward to meeting the other QSAP members later in the year when they can all meet in person.
Back to all news