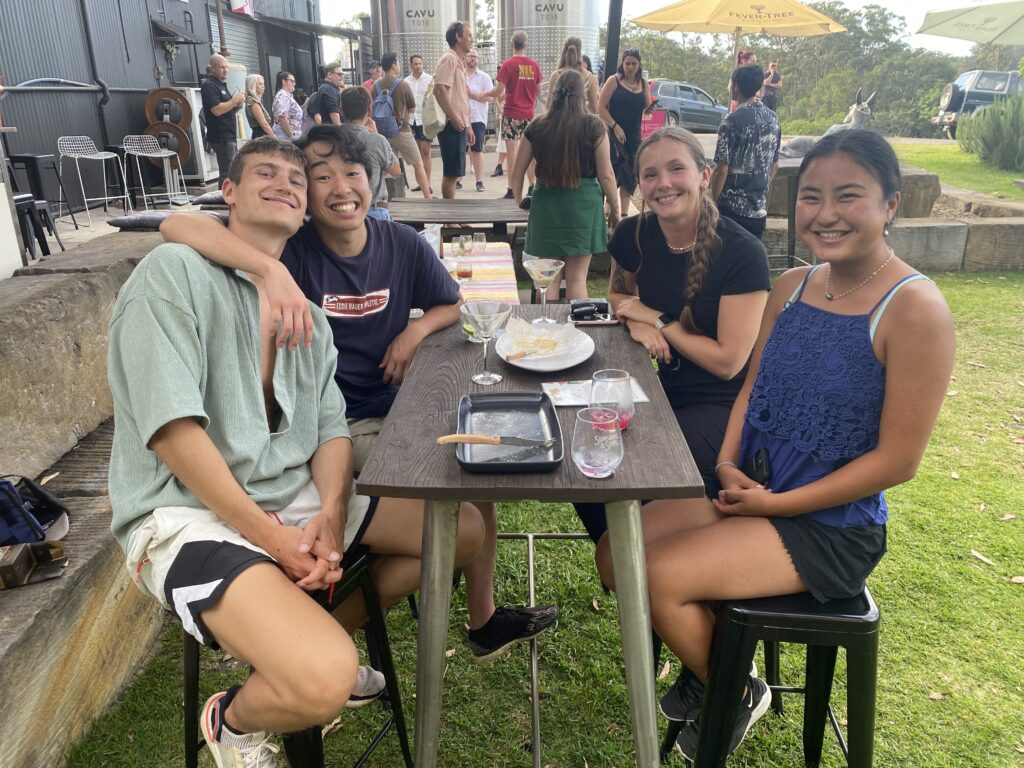 In our next instalment of our interview series with our new Study Sunshine Coast Ambassadors, meet Elin from Sweden. Elin is studying a Bachelor of Human Services at the University of the Sunshine Coast and loves her life on the beautiful Sunshine Coast.
What attracted you to choose the Sunshine Coast to live, learn and kick start your future?
My decision to move here was first and foremost based on the great reputation of University of the Sunshine Coast, the courses they have to offer and the Sippy Downs campus. I didn't know much about Sunshine Coast as a place to live but I was happily surprised as I discovered the amazing beaches and hinterlands here.
How have you found studying on the SC?
Sunshine Coast is a great place for studying. The tutors at UniSC are amazing and I find that the campus is very inspiring with many great locations to sit down and study. It is also very easy to meet other students through the many events that are happening around the coast where everyone is welcome, both on campus and outside!
What has been the best part of studying, living and working here on the Sunshine Coast?
I love that the outdoors can be such a big part of daily life here. I can be at work or at uni all day and still head to the beach for an afternoon swim afterwards since everything is relatively close. It is quite different to what I am used to after growing up in a big city and I really appreciate the relaxed lifestyle that Sunshine Coast has to offer.
What has your experience been finding work on the Sunshine Coast?
I found it quite easy as many places are hiring at the moment, especially coming back after the pandemic. From my experience, a lot of workplaces are also willing to be flexible when it comes to study schedules which I have found very helpful to create a good work-life balance.
What are the main reasons you applied to become a Study Sunshine Coast Student Ambassador?
I have loved living and studying on the Sunshine Coast myself and I would love to share my experiences with those who are thinking about coming here to study. I didn't know a whole lot about Sunshine Coast when I decided to move here, and I know hearing about other people's experiences would have helped calm the nerves down as well as making me even more sure about my decision to come to Sunshine Coast!
What would you say to other students thinking about coming to study on the Sunshine Coast?
Sunshine Coast has so much to offer, and not only in terms of course and study options. If you enjoy an outdoorsy lifestyle, there will most definitely be something here that will be right up your alley, whether it is surfing, hiking, biking, walking or just enjoying a coffee in the sunshine!
What are the people like that you've met on the Sunshine Coast?
From my experience, the people on the Sunshine Coast are usually very relaxed and almost everyone that I have met here has been so kind and open-minded. Since it is a study destination there are a lot of students around as well and I have found it easy to find people who have the same interests and mindsets as me.
Five fast facts about SC:
What is your favourite outdoor activity on the Sunshine Coast?
Morning walks on the beach
Do you have a favourite foodie haunt on the Sunshine Coast?
Fee-ka Espresso in Buderim, they make great coffee, pastries and toasties!
How do you love spending your free time on the Sunshine Coast?
I love exploring new walks, waterfalls and hikes with friends
Experience at the top of your Sunshine Coast 'to do' list?
To go horse-riding on the beach in Noosa!
Most surprising thing you have discovered about the Sunshine Coast?
The diversity of the nature and wildlife on the coast, it just never stops to amaze me.
Back to all news