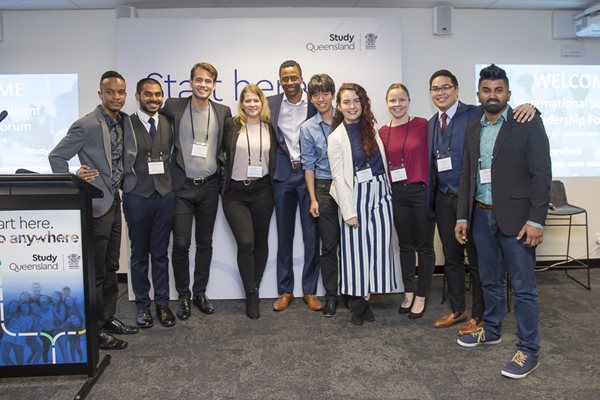 After a successful 2018 QISAP program, Study Queensland has launched the 2019 Queensland International Student Advisory Panel (QISAP). As part of the International Education and Training Strategy to Advance Queensland 2016-2026, the QISAP program truly harnesses the student voice in addressing current issues facing the international student community.
The QISAP program provides students with the opportunity to:
provide advice to the Study Queensland on policy and programs relating to international student experience in Queensland;
act as a means of consultation with students on new initiatives, student experience programs and how best to implement them;
report on emerging trends and issues from across the regions that impact students;
work in tandem with state-wide student hubs and regional clusters to promote access and engagement by international students;
partners in designing the Queensland International Student Leaders Forum and International Students Meet Parliament event;
and partners in designing the International Education & Training Excellence Awards.
Nominations close 15 March 2019
Back to all news