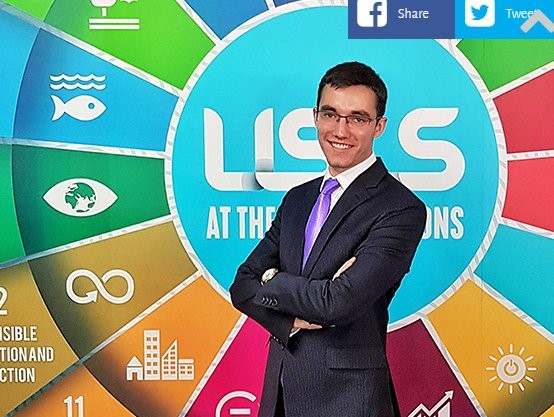 University of the Sunshine Coast student Michael Jefferies has been named as a Law Student of the Year finalist for the second year running.
Michael, 22, of Buderim was recently shortlisted for the student category of the Australian Law Awards and will find out on 31 August if he is judged the best of 10 finalists from universities across Australia.
The Law Student of the Year winner is determined on academic results, extracurricular involvement and leadership in the community, as well as a passion for law and justice.
The awards are run by Lawyers Weekly magazine, with editor Emma Ryan describing the annual presentation night as the pinnacle of events for the nation's legal profession.
Michael said he was chuffed to be a finalist for the award over consecutive years.
"I'm definitely hoping to win, and believe my application is much stronger this year with several new achievements over the past 12 months," he said.
"Last summer I completed an internship with PricewaterhouseCoopers' legal team, and was offered one of five Sydney law graduate positions with the firm. I will start full-time in February and my work will predominantly be in corporate advisory, and mergers and acquisitions."
Head of the USC Law School Associate Professor Jay Sanderson congratulated Michael on becoming the first Law student from USC to be shortlisted twice for the competitive award.
"Michael is an outstanding student and a fantastic ambassador for the USC Law School," he said.
Michael is completing the final subjects of his combined Laws/Commerce degree at the National University of Singapore as part of a New Colombo Plan scholarship awarded by the Federal Government.
The high-achiever recently represented USC at the University Scholars Leadership Symposium at the United Nations Conference Centre in Bangkok, Thailand.
His other achievements include being a USC student leader, co-chairing the University's Student Representative Council from 2015-2017, and co-chairing a youth-based international refugee advocacy organisation called World for Refugees.
Article sourced from the University of the Sunshine Coast website and written by Michelle French. Image Credit: USC.
Back to all news