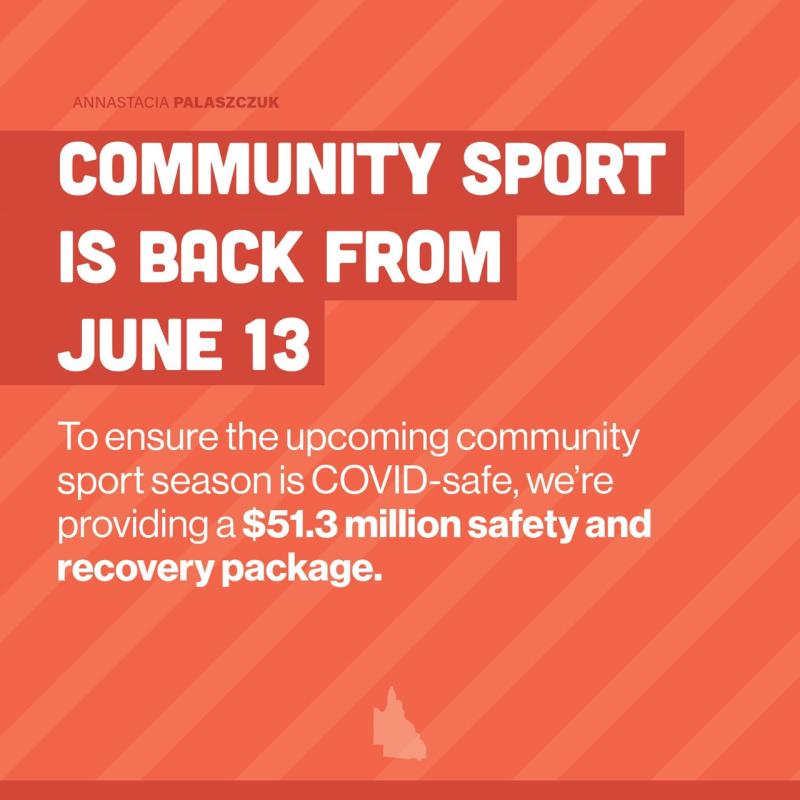 The Queensland Premier, Annastacia Palaszczuk announced yesterday the return to community sport on 13th June. "As Queensland clubs warm up for the return of community sport, we're ensuring the coming season is COVID-safe, with a $51.3 million Return to Play recovery assistance package," Palaszczuk said.
"Local sports clubs and communities have been impacted by COVID-19 and most will now need financial support to get back into action and importantly having all the right checks in place."
The $51.3 million COVID-safe Return to Play package consists of:
• COVID SAFE Active Clubs Kickstart with grants of $2,000 for up to 7,000 clubs
• $150 FairPlay vouchers to cover sign on fees for 73,000 children from low income families
• Active Restart Infrastructure Recovery Fund with grants for minor works of up to $20,000 for clubs
• Active Industry Fund providing $10.8 million across 77 state-level sporting and recreation organisations.
For more information on the COVID SAFE Return to Play package visit here.
Back to all news