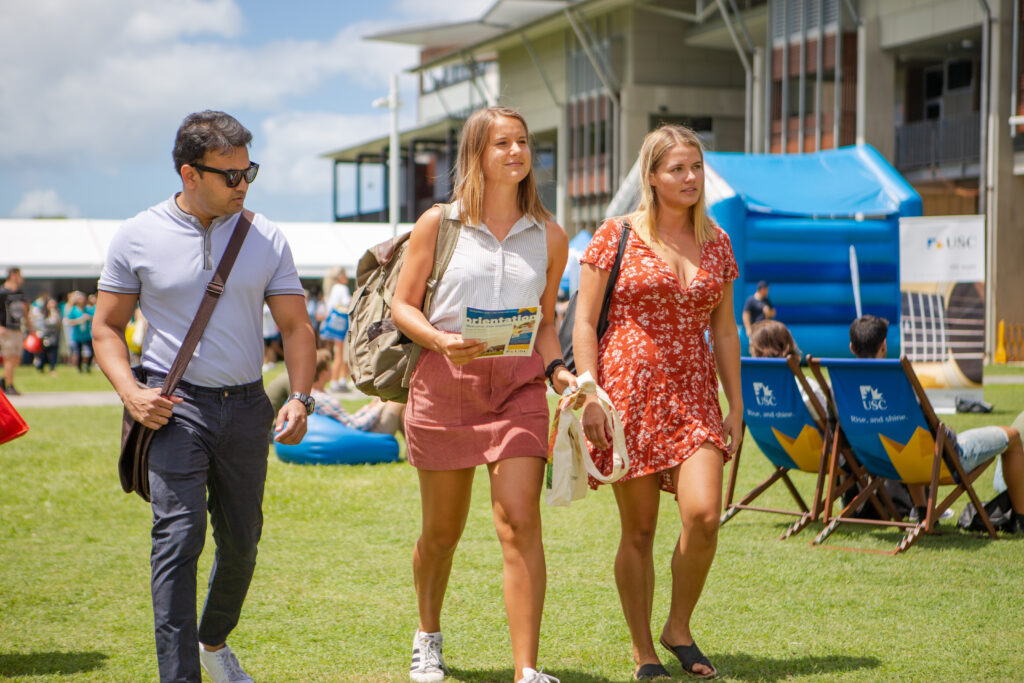 Over 350 students have participated in the Study Sunshine Coast Employability Program over the past 12 months. The co-funded program between Study Queensland and Study Sunshine Coast aimed to give both international and domestic students studying here on the Sunshine Coast a competitive edge when starting their career and entering the workforce.
Highlights of the Student Employability Program included a series of eight free career workshops focused on career planning and resume and cover letter writing. Topics covered also included job applications and leadership skills, understanding the Sunshine Coast and Australian work culture and the importance of LinkedIn and personal brand development.
As part of the Employability Program, Sunshine Coast was the first region in Queensland to offer students the opportunity to participate in the Project Global Citizen Scholarship Program (PGC). Thirty five students were accepted in the 8-week cultural competency accelerator program for students seeking to develop their Cultural Intelligence for studying, living and working across cultures as global citizens. Students received a micro credential on completion of course at the Graduation Ceremony held in May 2020.
The Employability Program was designed based on key insights and trends including feedback from local education providers and students. To learn more about the free Student Employability Program, watch the following video outlining explaining the program and key achievements.
Back to all news