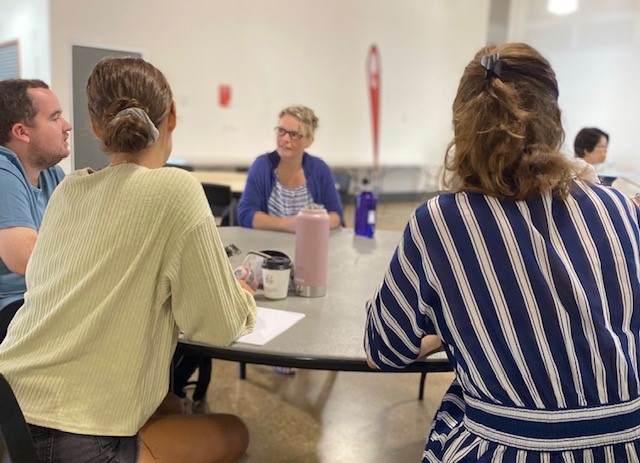 The first Student Hub event kicked off at TAFE Queensland, Mooloolaba Campus today. An amazing group of students participated in the event which started with an interactive career workshop focused on improving students CV and cover letter skills to help students find employment success.
Angie McMillan from TAFE Queensland said the students were highly engaged in the session and the contents was so beneficial to help students with their job search. "The workshop facilitators did a great job helping students prepare for looking for work while studying and living on the Sunshine Coast," McMillan said.
Student enjoyed a free lunch after the morning workshop and had the opportunity to connect with other students. In the afternoon, students were able to book 1:1 sessions with Student Support Officers who provided them with further career advise and support and also help students with anything student life, whether it be tidying up your resume and practicing interview skills.
The next free Student Hub event is being held next Tuesday 23rd February at USC, Sippy Downs Campus. There is still places available for students to register for the interactive career session and free lunch and also 1:1 appointments with Student Support Officers.
Learn more now and secure your spot.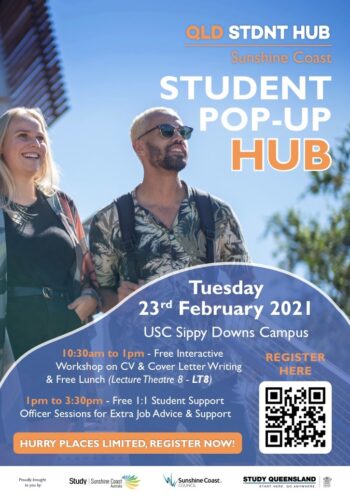 Back to all news