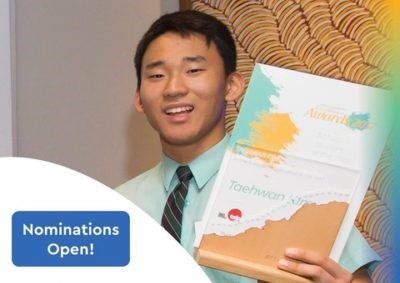 The Study Queensland Excellence Awards recognise the contributions that outstanding students, industry and alumni make to the international education and training (IET) sector, and the broader community in Queensland.
Key Dates
 Nominations open: 20 August 2018
 Nominations close: 21 September 2018
 Awards ceremony: 20 November 2018
There are 10 awards celebrating the achievements of individuals across Queensland's international education sector. These awards are divided into four champion categories.
The awardees will be specially recognised at an awards ceremony and given honorary titles of Study Queensland Ambassadors.
Categories:
Student Excellence Award
Alumni Excellence Award
Industry Excellence Award
Student Employability Award
To find out more, click here.
Back to all news