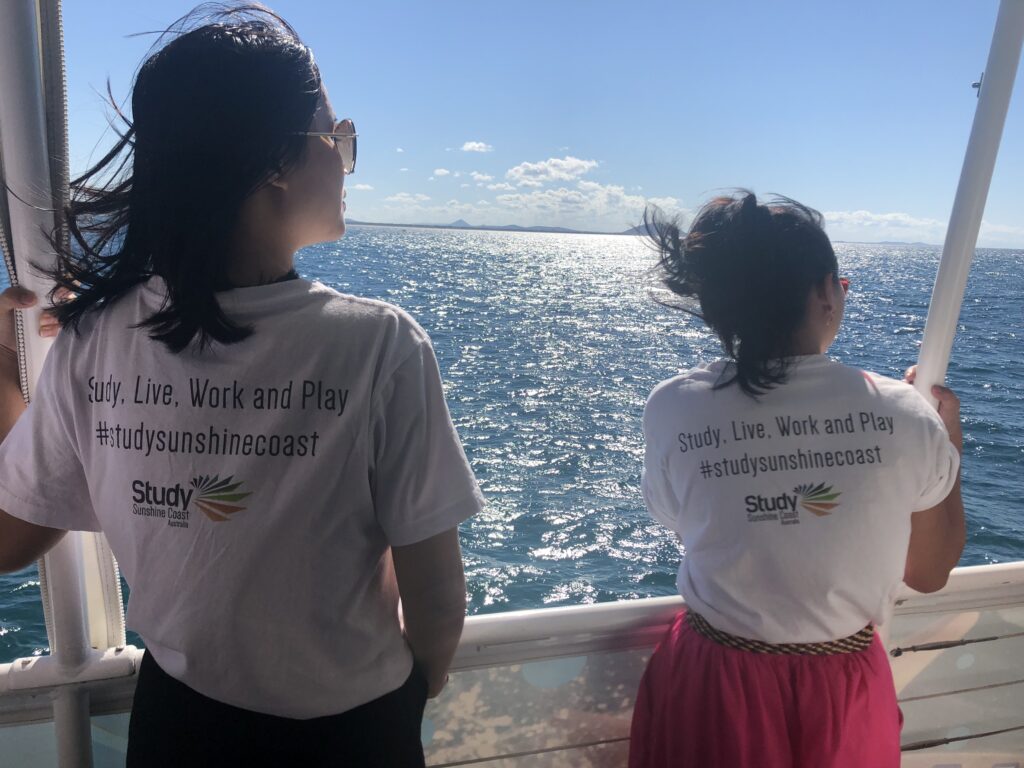 Our Study Sunshine Coast student ambassadors were fortunate enough to explore the waterways off Mooloolaba recently on a whale watching trip with Whale One, thanks to Sunreef. The students had a great time, experiencing the best the Sunshine Coast has to offer. The Sunshine Coast really is Australia's most naturally inspiring environment to learn, live and explore your future!
Check out their adventure here.
Keen to become a Study Sunshine Coast Student Ambassador? Are you a passionate Sunshine Coast student willing to promote the benefits of studying on the Sunshine Coast to cultures around the world. Student ambassadors share their real-life stories as a student living and studying on the Sunshine Coast through blogs and social media to their home country networks, friends and colleagues, encouraging others to consider the region as a preferred study destination.
Applications for the 2019 Study Sunshine Coast Student Ambassador Program will open in late 2018 so stay tuned for further details and make sure you follow us on social media.
Back to all news