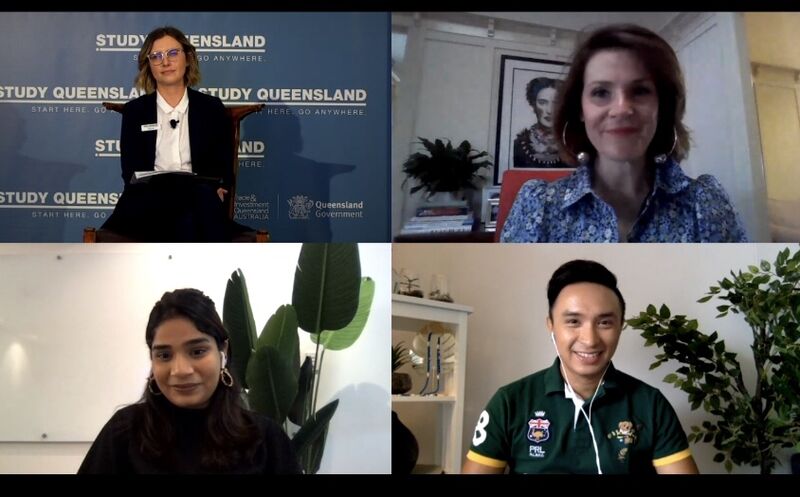 Congratulations to Study Sunshine Coast Employability Program Graduate and USC Nursing Student, Joseph Bautista on his involvement in the 2020 Study Queensland International Student Leaders Forum. Joseph was a member of the Student Employability and Skills of the Future Panel who discussed all things future skills and how to position yourself as high quality global talent.
Joseph was joined on the panel with Megan Short from Study Queensland., Sally Dwyer – Co-Founder of Be Social. Be Smart. and Project Manager of gen[in], Ayasha J from  Employee Experience and Talent Acquisition from Working Mouse.
This week the Study Queensland International Student Leaders Forum went online, with almost 200 students joining the discussion. The focus of this year's forum was creating connections that count – leadership in the new normal. Through a number of interactive and informative sessions, students were given tips and advice on how to build their personal and professional connections in the online world post COVID-19.
In the midst of a global pandemic, the 2020 International Student Leaders Forum explored how students can lead and connect in the 'new normal'. From online networking and student advocacy, to career skills development and leading virtual teams this year's event was an opportunity to connect with other students across Queensland and gain professional development.
Back to all news