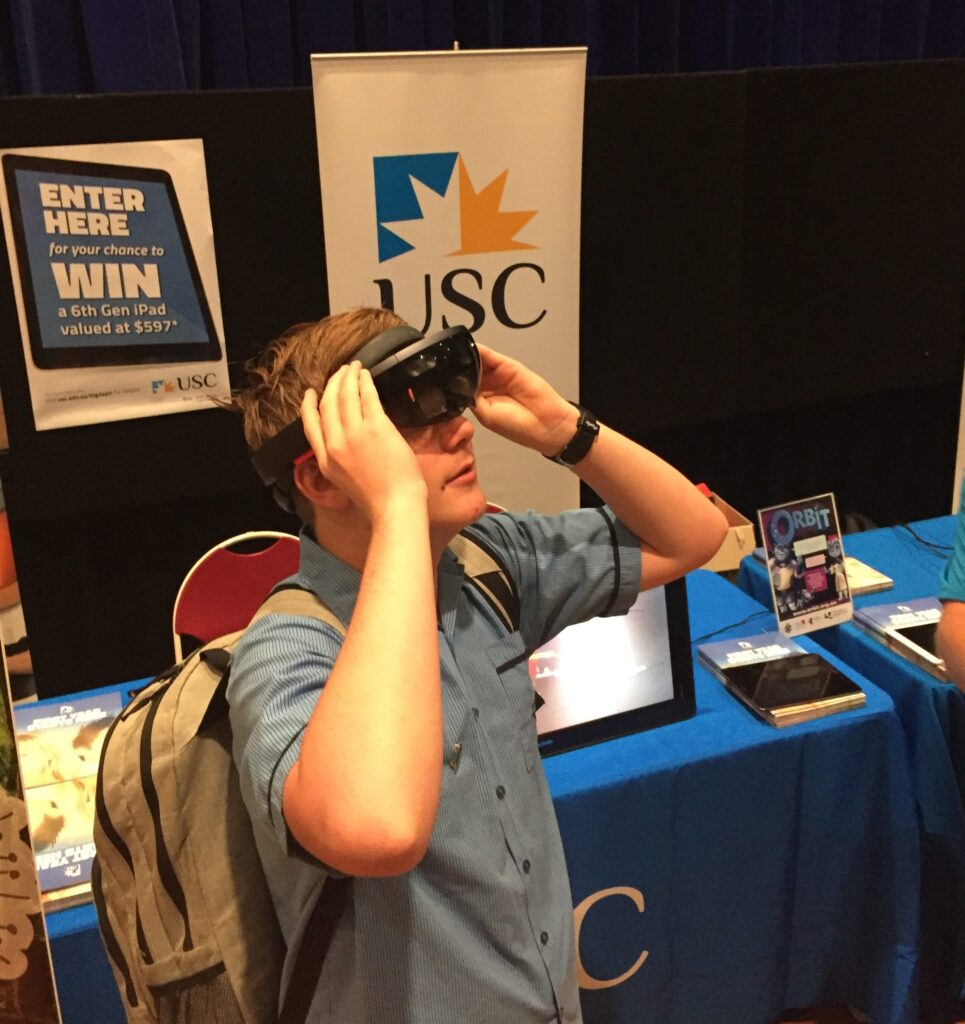 Sunshine Coast high school and university students were provided with an opportunity to explore careers in technology at The BiG Day In™ event held at Lake Kawana Community Centre yesterday.
The BiG Day In™ is an IT careers conference designed by students for students and provides information to assist students in transitioning from studies into the industry.
The event featured presentations covering topics including work challenges in the digital age, making a career in technology, cyber security and emerging technologies including artificial intelligence, virtual reality and automation. Leading experts in the technology field, present at the event included representatives from organisations including Google, Microsoft, IBM, WiseTech Global, Youi Insurance and Sunshine Coast Council.
Employment in STEM (Science, Technology, Engineering and Maths) is growing two times faster than other occupations and there is increasing demand for STEM graduates in the workplace.1
According to Kim Baldwin from Study Sunshine Coast, events like The BiG Day In™ encourage our local students to engage with professionals in the industry and obtain information to make an informed decision about pursuing a career in technology. "The digital age has created a range of new employment options and equipping our local students with digital skills and access to technology we empower them to become creative and innovative" she said.
The Sunshine Coast region has a vision to be a smart, creative region and as part of its Economic Development Strategy, Sunshine Coast Council has identified the digital economy as a key driver of economic growth in the region. High-speed broadband that enables businesses to transition to the digital economy has been identified as a priority for the Sunshine Coast to ensure it maintains a dynamic and prosperous future economy.2
An initiative of Sunshine Coast Council, Study Sunshine Coast coordinates the promotion of Sunshine Coast education and training strengths to local and international markets. A key focus of the program is to retain local students, encouraging them to continue their studies on the Sunshine Coast and transition into future employment in the region.
Back to all news