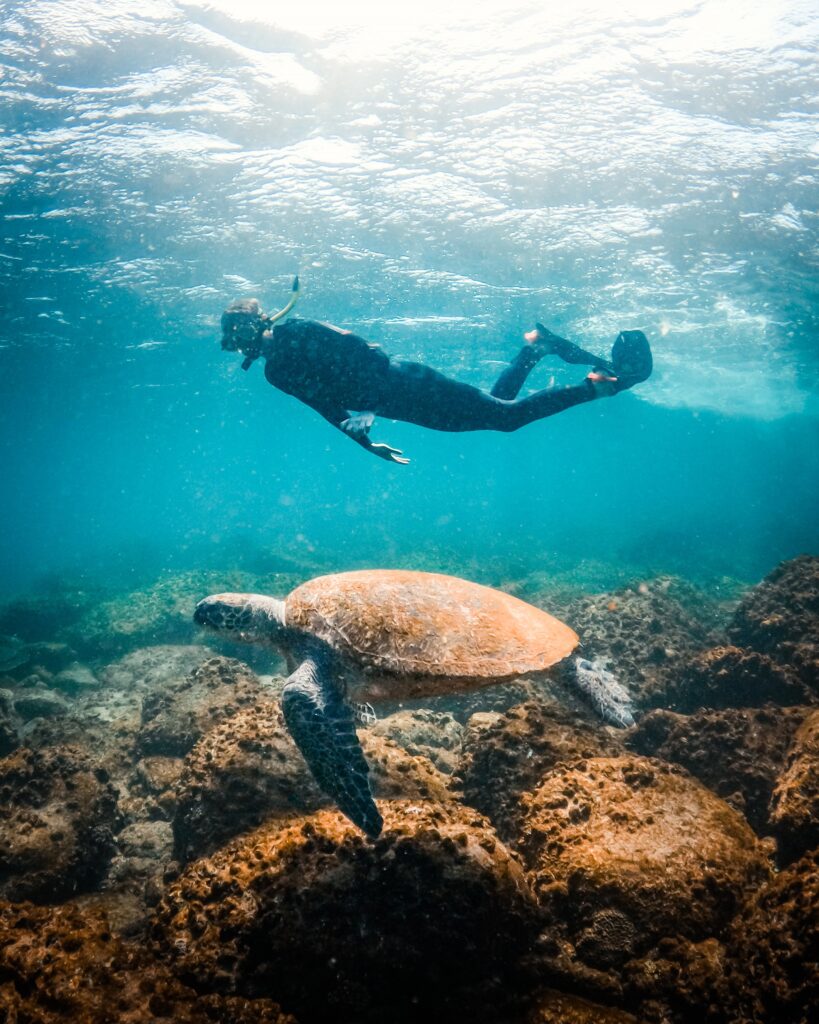 Queensland's Sunshine Coast is officially the only place in the world where three UNESCO Biosphere Reserves sit side-by-side.
Today the entire Sunshine Coast Local Government Area was declared a Biosphere by UNESCO, recognising the region as an international site of excellence and an area of natural beauty.
The new Biosphere Reserve sits just south of the existing Noosa and Great Sandy Biosphere Reserves, meaning three of the five UNESCO Biospheres in Australia are located on the Sunshine Coast.
Together they form a biosphere corridor that stretches from the Glass House Mountains in the south, along more than 100km of pristine coastline through Noosa and north to Tin Can Bay.
The biosphere credentials celebrate the Sunshine Coast's people and nature, inviting locals and visitors alike to live, learn, work and play sustainably alongside active conservation, safeguarding the region for years to come.
Visit Sunshine Coast CEO Matt Stoeckel said the new biosphere credentials will reinforce the Sunshine Coast's position globally as one of Australia's leading nature-based destinations.
"The Sunshine Coast has long been a favourite destination for people seeking nature-based experiences and beautiful landscapes," he said.
"Our environment is what makes us special, and it's not something the tourism industry here takes for granted.
"We have some great examples of sustainable and eco certified operators, including tours where visitors are encouraged to carbon offset their travel, and accommodation providers where rainwater is captured and recycled and all scraps and green waste composted.
"But it goes deeper than this, with locals and the tourism industry alike passionate about sharing what is special about our environment and educating others about the importance of sustainability. Caring for where we live is very much a way of life."
The announcement comes as research shows preferencing sustainable travel options is becoming increasingly important for holiday makers.
The Expedia Group's '2022 Sustainable Travel Study' of 11 countries found a staggering 90 per cent of holiday are looking for sustainable options when travelling.
Eco Certified experiences on the Sunshine Coast include Saltwater Eco Tours, who share the songs and stories of the Sunshine Coast's First Nations People on board a fully-restored 100-year-old timber sailing vessel.
There's also Glass House Mountains Ecolodge, which on the base of the ancient Glass House Mountains is fully self-sufficient on water, harvesting rainwater from the roof and recycling grey water to use on their onsite coffee orchard. They also use eco-sensitive cleaning agents, and compost food and green waste.
Other businesses leading by example include Sunreef Mooloolaba who invite researchers on board their whale watching tours to gather important data, and Terella Brewing who work together with a neighboring vertical farm to brew their beer in a cycle of sustainability.
"Our natural environment is truly what sets us apart as a destination, and in a world where holiday-makers are increasingly seeking sustainable travel options our Biosphere credentials provide an important platform for us to help share our eco credentials and commitment to the environment with visitors," Mr Stoeckel said.
"Here travellers can truly immerse in nature, and do so knowing the community here is actively working towards ensuring a sustainable future."
For more information on planning your next eco trip to the Sunshine Coast, visit sunshinecoast.com/sunshine-coast-biosphere.

What is a Biosphere?
A biosphere is an international site of excellence, recognised by UNESCO as an area of natural beauty where people live and work. Biospheres are places, just like our region, where active conservation sits alongside responsible development and people living sustainably.
Australia has five biospheres: Sunshine Coast Biosphere Reserve, Great Sandy Biosphere Reserve, Noosa Biosphere Reserve (Queensland), Fitzgerald Biosphere Reserve (Western Australia), Mornington Peninsula and Western Port Biosphere Reserve (Victoria).
Across the world there are more than 700 biospheres in more than 130 countries.
Sunshine Coast fast facts
Sunshine Coast Council has been successful in their Biosphere nomination to celebrate people and nature.
The Sunshine Coast has more than 9700 hectares of open space which includes over 800 hectares of recreational parks.
The area is 55% native vegetation and 63% of the coastline is in a natural or near-natural state.
The Sunshine Coast region has been recognised on three occasions through the Banksia Awards for sustainability achievements.
Back to all news