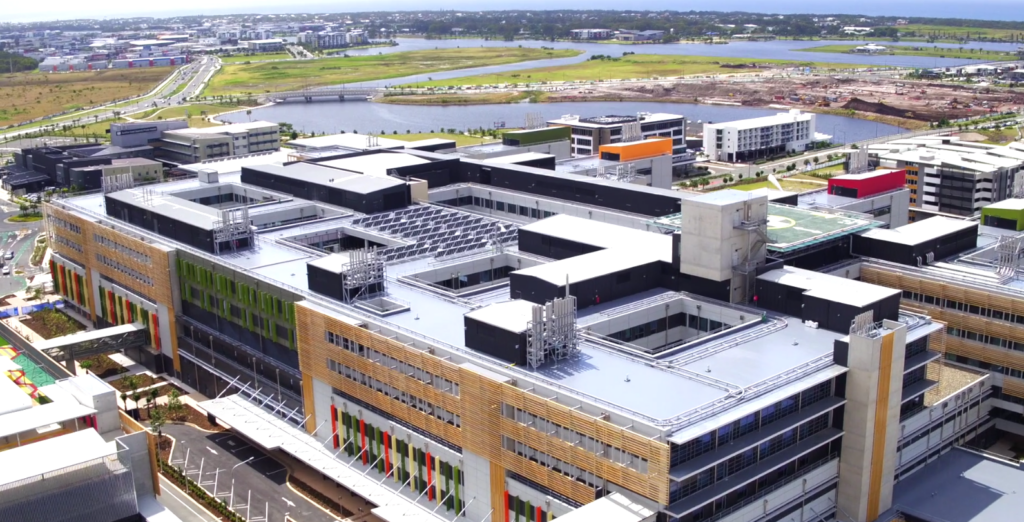 ABC Sunshine Coast
By Kylie Bartholomew
Posted 29 Mar 2017, 4:12pm
Australia's newest public teaching hospital has opened its doors on Queensland's Sunshine Coast.
It has been about 20 years since a completely new public teaching hospital has been opened in Australia.
After more than four years of construction, planning and commissioning, the $1.8 billion Sunshine Coast University Hospital (SCUH) is staggering the opening of its departments, with the final services to open in the first week of April.
Spread over a 20-hectare site at Birtinya on Queensland's Sunshine Coast, it will operate in addition to the region's existing hospitals, except for the Caloundra Hospital emergency department which has now closed.
Despite the new and upgraded services, many of which have not been seen before in this part of south-east Queensland, patients will not be the only ones to benefit.
The on-site tertiary arm — the Sunshine Coast Health Institute (SCHI) has opened with more than 1,000 medical, nursing and allied health students from TAFE Queensland East Coast and the University of the Sunshine Coast.
The number of students is expected to increase annually.
The Mayor of the Sunshine Coast, Mark Jamieson, and the Queensland Health Minister Cameron Dick have expressed concern about the viability of the facility's proposed medical school if an 15 additional medical places were not allocated by the Federal Government after its national review in April.
Mr Hegarty, said he was optimistic that there was goodwill on all sides of politics to make the teaching facility viable.
"There's a realisation by all parties that there won't be new places but the need to reallocate existing places around the country," Mr Hegarty has previously told the ABC.
"There's a number of states where the number of medical student graduates each year exceeds to those states abilities to intern positions."
The Australian Medical Association's president Dr Michael Gannon agreed that waiting the outcome of the government's review was the right course of action.
Click here to read more of the article.
Back to all news