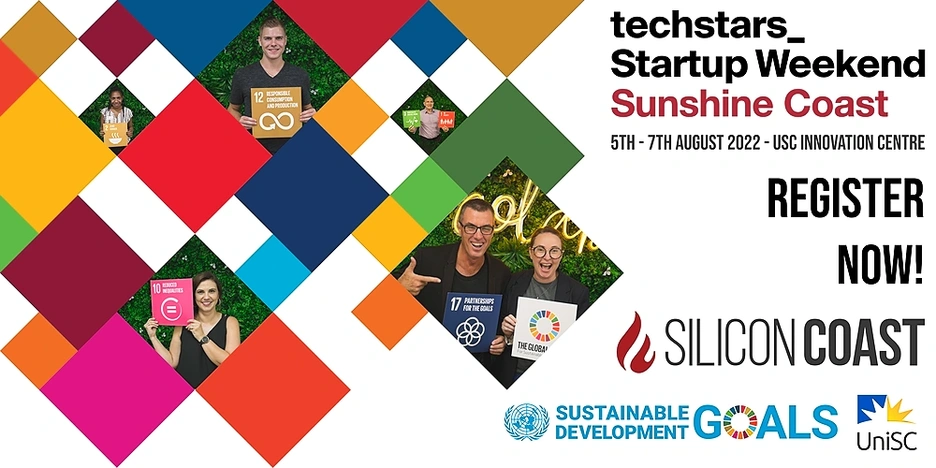 Learn how to think, work, and build like a startup in 54 thrilling hours. Techstars Startup Weekend is an exciting and immersive foray into the world of startups. Over an action-packed three days, you'll meet the very best mentors, investors, co-founders and sponsors to show you how to get more done faster — and, maybe even start that business.
Join Silicon Coast from August 5 – 7, 2022 at Startup Weekend Sunshine Coast and its first Sustainable Development Goals (SDGs) edition in Sippy Downs. We're gathering (future) innovators who are eager to create solutions to end poverty, protect the planet and ensure that all people enjoy peace and prosperity.
This event will be running for 54 hours, giving you a framework and mentor-ship to transform an idea into reality, with team formation, user research, prototyping, and pitching to investors. Come to be a hero to change the world!
Back to all news