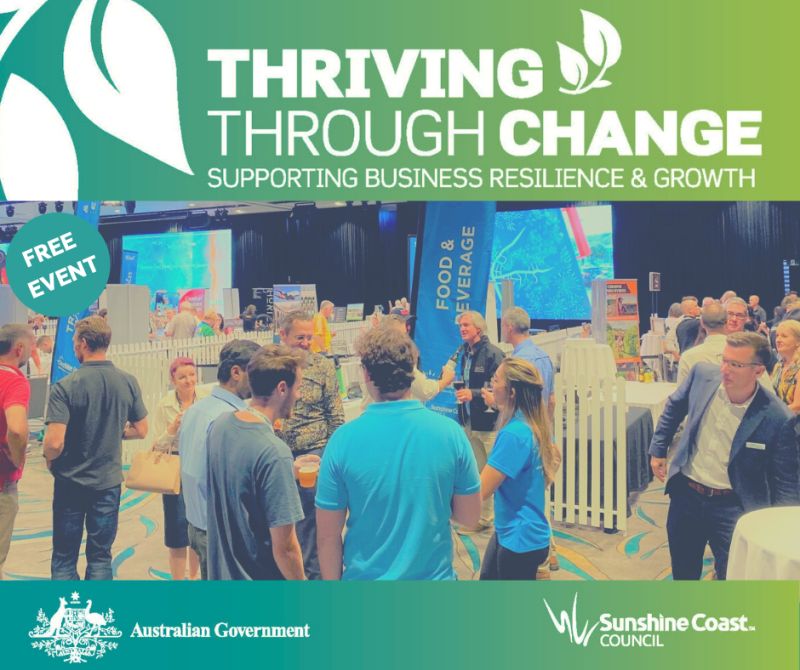 Through fires, floods and pandemics the Sunshine Coast business community has shown that we are stronger together. This three part event helps business leaders shortcut their business resilience planning, and provide advice that may just save their business tomorrow.
~ 7.00am – 10.00am: Leading Through Change Breakfast Keynote Event featuring Futurist, Chris Riddell and a leadership panel offering local, practical advice to support those leading through change.
~ 10.00am – 4.00pm: Thriving Through Change Exhibition featuring 30+ exhibitions from resilience resource providers, plus onstage storytelling throughout the day
No registration required, come and go as you please
~ 4.00pm – 6.00pm: Together Through Change Networking Event with Queensland Small Business Commissioner, Maree Adshead.
Supported by the Sunshine Coast Council.
This event is funded through the Australian Government's Disaster Recovery Funding Arrangements Category D Bushfire Recovery Exceptional Assistance Immediate Support Package through its Disaster Recovery Funding Arrangements (DRFA).
Back to all news