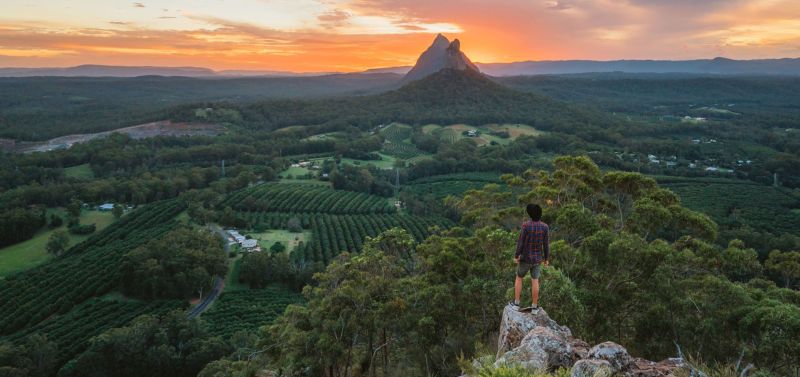 Right now, 46% of our region's native vegetation is preserved in the Conservation Estate, in areas including NationalParks, NatureRefuges, Council environmentreserves, environmental covenants and LandforWildlife properties.
And, our native vegetation extent has increased by 589 hectares since 2016, meaning we have 124,872 hectares of native vegetation on the Sunshine Coast, according to our newly released 2020 Biodiversity Report.
The report also found 117 Commonwealth and State listed threatened species, including 64 animals and 53 plants, live in Sunshine Coast habitat areas. These include Koalas, Glossy Black Cockatoos, Richmond Birdwing Butterflies and the Wallum Rocket Frog.
WHAT DOES THIS MEAN FOR RESIDENTS?
The Sunshine Coast Council 2020 Biodiversity Report helps us better understand our biodiversity assets, monitor our progress and inform investment decisions and conservation management strategies.
Since 2016 protected habitat has increased by 3,011 hectares with more area to support native plants and animals and more vegetation corridors. Read more. 
Back to all news