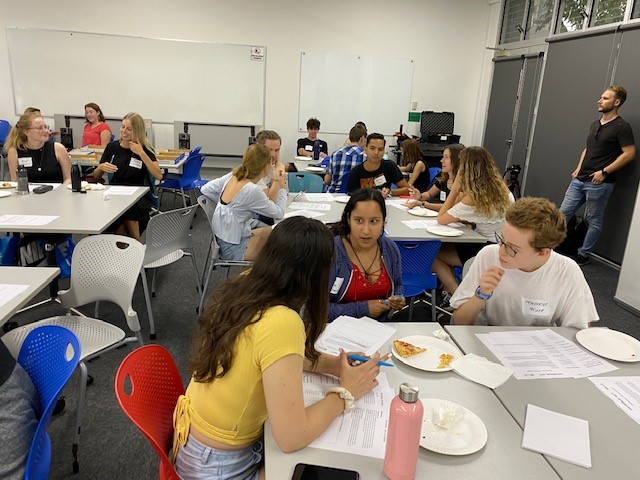 The Study Sunshine Coast Student Employability Program has been in full swing this week with the next round of free workshops in action. It was a full house at USC today for the Job Applications and Interview skills workshop. Over 50 students attended the session learning how to write an effective curriculum vitae and cover letter and best prepare for an interview.
A mix of local and international students attended the workshop where they learnt effective interview preparation techniques and were able to put these new skills to the test in a mock interview scenario. Students also learnt beneficial tips on how to build and optimise their CV to cut through the clutter to best assist them securing part-time or full-time employment.
The free student workshops are one of the key programs of the Study Sunshine Coast Student Employability Program. The Employability Program has been developed to give both international and domestic students studying here on the Sunshine Coast a competitive edge when starting their career and entering the workforce.
Further workshops will be held at TAFE Queensland's Mooloolaba campus and CQUniversity's campus in the coming weeks. There are still places available for the workshop at TAFE Queensland tomorrow focussing on Workplace Culture and Interview skills. The free two hour workshop starts at 11am and interested students can register now here. For those students who attend there is free pizza at the end of the workshop.
For students interested in attending the LinkedIn and Personal Brand Development workshop will learn they will learn:
The importance of personal branding, articulating your value proposition and positioning yourself for the job you want
How you can promote yourself online via social media
How employers use social media and how you can best use it too
The importance of listening to your prospective employers online
The importance of proactively managing your digital footprint and personal brand
The importance of best practice LinkedIn profile and how to create one
What to do with LinkedIn once you have built your profile
Find out more about the LinkedIn workshops. Places are limited so students are encouraged to register now to avoid missing out.
For students who missed today's workshop and are unable to attend future workshops, they can access free online Employability Resources on the Study Sunshine Coast website. Learn more here.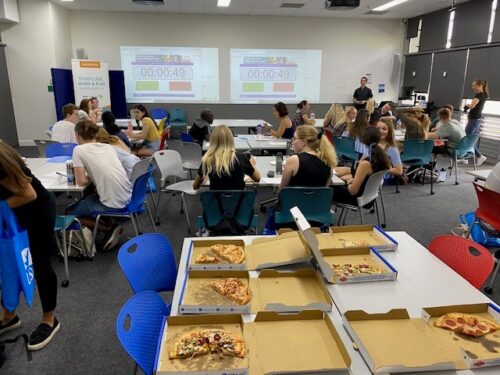 Back to all news