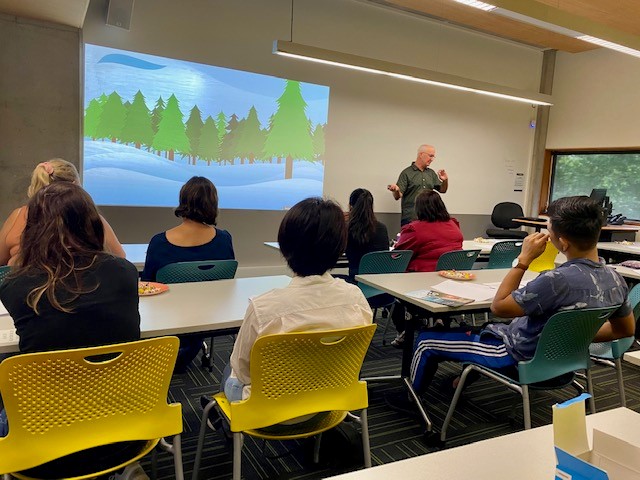 Sunshine Coast students enjoyed a free 90 minute Career Confidence workshop today at USC hosted by Bruce Williams from Easy Teams. The transition from study to career is an exciting opportunity filled with challenges, surprises and possibilities and in the workshop students learnt hands on skills to optimise this transition.
Study Sunshine Coast Program Director Tracey Coobula said this is the 8th free career workshop we've offered Sunshine Coast students over the past few months. "Our Student Employability Program is focused on being highly engaging for students and giving them hands on experience and tips on how to best set themselves up for job success.
"From our research we know students are keen to enhance their skills to help improve their chances of finding part-time work while studying and or full time work after graduation. Students have shared they need assistance with how to best develop their CV and cover letter, interview skills, LinkedIn advice and how to promote their skills and experience," Coobula said.
"We developed a series of free workshops for Sunshine Coast students to attend to give them the opportunity to improve in these areas to support what they are learning at their education institution."
Students were highly engaged in this interactive workshop and discovered how to navigate the workplace environment with a few simple strategies that provided them with the best chance for success. Students walked away with practical tips and tools on how to:
Embrace personality differences
Convert conflict into positive communication
Negotiate with confidence
Give and receive feedback
Set goals and manage priorities
Find out more about the Study Sunshine Coast Employability Program. 
Back to all news