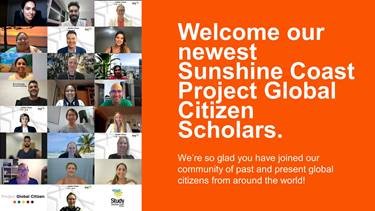 Join us in welcoming our newest Study Sunshine Coast Project Global Citizen Scholars who have commenced their 8-week cultural competency program.
Each week, our Scholars are tasked with solving a series of real word, cross-cultural challenges. This hands-on process equips them with a suite of practical skills that will enable them to succeed here in Australia or anywhere in the world as truly global citizens. We focus on employability, academic and social success in any cultural context.
A big thank you to Alphacrane for facilitating our third talented cohort of local and international students into the Project Global Citizen program and thank you to Study Queensland and Sunshine Coast Council for your ongoing support.
Back to all news