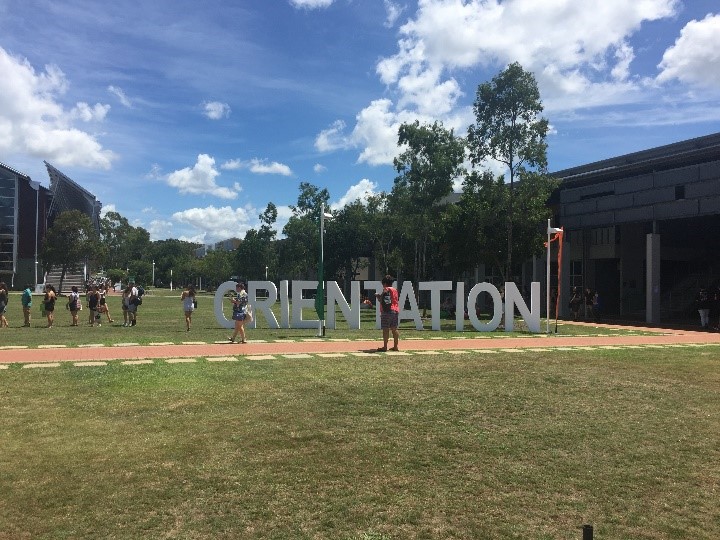 After months of planning to move to the land down under, I felt myself prepared. Shorts, t-shirts, rain jackets in case of rain, and sweatshirts on the off chance that there was a day without sun. Despite my preparation, I remember getting off the plane from Fiji to Brisbane and feeling completely disoriented. Even after the 20+ hours of travel time, I didn't expect for Australian culture to be that different from what I'm use to back home. I was eager to explore the natural environment, try Vegemite, and relax on the beach, but I quickly found that Australia is so much more than that.
I found that Australians are so eager to open their lives up to foreigners. It'd be hard to not make a friend at USC, and even harder to find someone that isn't excited to give you the local experience, or teach you some of the slang. If you want the full Aussie experience, the Sunshine Coast is a great place to do it all.
One of my favourite parts about Australia is the acknowledgement of Indigenous Culture. Learning about the relationship between the natives and the land has been enlightening. America has a very similar history with colonization, and it's interesting to see the differences in the ways we interact with the indigenous community. At the Booin Gari Festival in Noosa I was blown away by the amount of love for indigenous art and cultures. It was great to see an entire town shut down for the day and offer free shuttle services to celebrate their community. It's always a good laugh for my friends when I try to pronounce the name of an inactive volcano like Tibrogargan, which I now know is the father of the Glass House mountains.
Academically, USC has a lot to offer international students and especially International Business majors like myself. The global diversity at USC is one of the highlights of my experience. Nearly all my professors have an international perspective to share, and top recognition in their field. Even better, I've made friends from all around the world without having to leave my apartment complex. I highly recommend that all students that are considering studying in the Sunshine Coast take full advantage of the endless opportunities to expand their horizons.
By Cullin Brown – Study Sunshine Coast Student Ambassador 
Back to all news