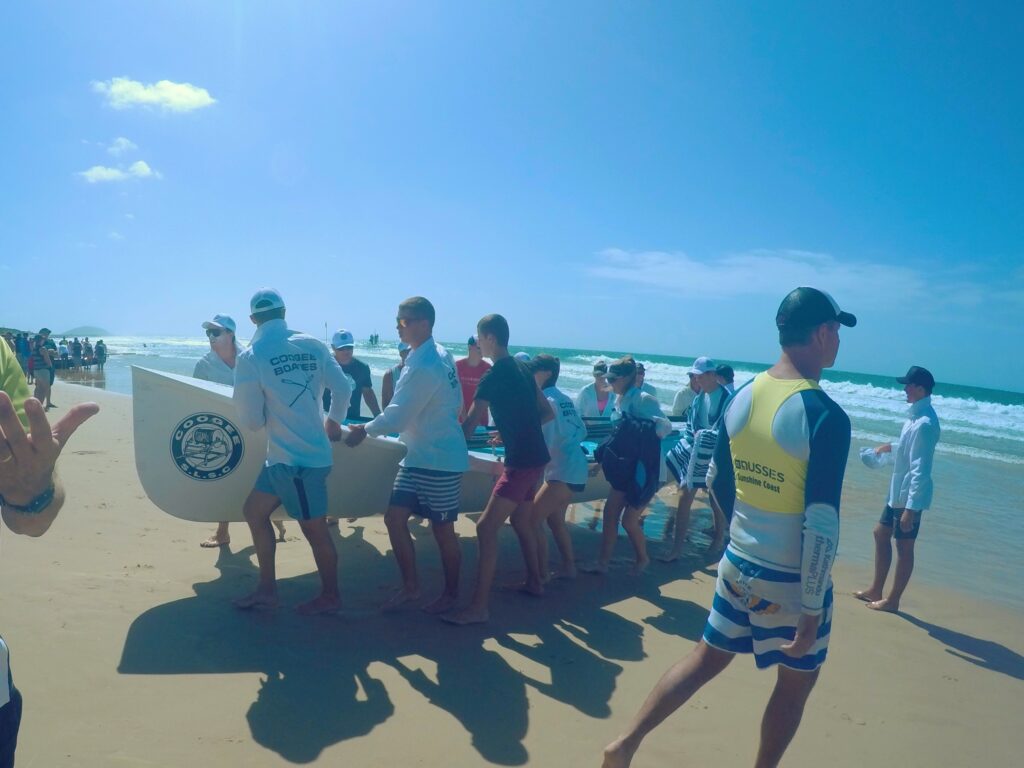 For the first time in over 35 years, the Sunshine Coast played host to the Australian Surf Lifesaving Championships, affectionately known as the AUSSIES. The nine day event is the pinnacle of the Australian Surf Lifesaving calendar and  saw visitors from around Australia flock to our beaches to battle for glory, cheer on their champions and to experience life on the Sunshine Coast.
Growing up in Scotland, I had never seen nor experienced an event of this magnitude, so I slipped on a shirt, slopped on my sunscreen, and slapped on my hat and made my way down to Alexandra Headland to see all the action.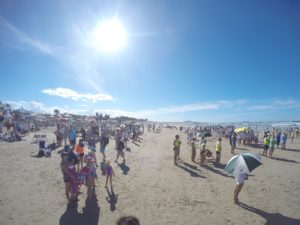 Not knowing anything about Surf Lifesaving, I decided to mingle with onlookers and discover more about the competition and those funny little cap things they wear on their heads. Luckily, I happened to sit next to two competitors, Elise and Morgana from Brisbane, who were taking a well-earned break to cheer on their teammates and soak up the sun, so I decided to join them and learn more about this popular event.
I soon found out that finals are held later in the day and that, to my surprise, the atmosphere somehow rose to new levels with every minute, every race and every winner. With the sun high in the sky, competitors braved blustery winds, enormous swells and crashing waves to showcase their skills. This really was the best of the best – the Australian Surf Lifesaving elite.
As the finals progressed, I was fortunate to meet some more new friends – these Surf Lifesavers sure are a friendly bunch. This time a man named Sam, who had competed at the AUSSIES for the past eight years, enlightened me with some of his knowledge about the championships. A Western Australian, he and his friends would travel every year to compete in the AUSSIES and now that he's finished competing he can't stop attending, "It's in my blood," Sam said. He was not alone, the Surf Lifesaving community and culture is like nothing I've ever experienced before. I mean, they took me in for the afternoon and taught a little Scottish lass all about the surf and their way of life. I loved it.
After witnessing this event and talking to both locals and domestic travelers alike, it is safe to say that this major event will consistently draw people from all over Australia to take part and view this event. After talking to locals, the community was very pleased with how the event was handled and would love for the AUSSIES to come back to the Sunshine Coast. As for me, I will definitely be a follower of this event and would love for it to come back to the Sunshine Coast.
by Aileen Moore – Study Sunshine Coast Student Ambassador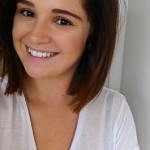 Back to all news