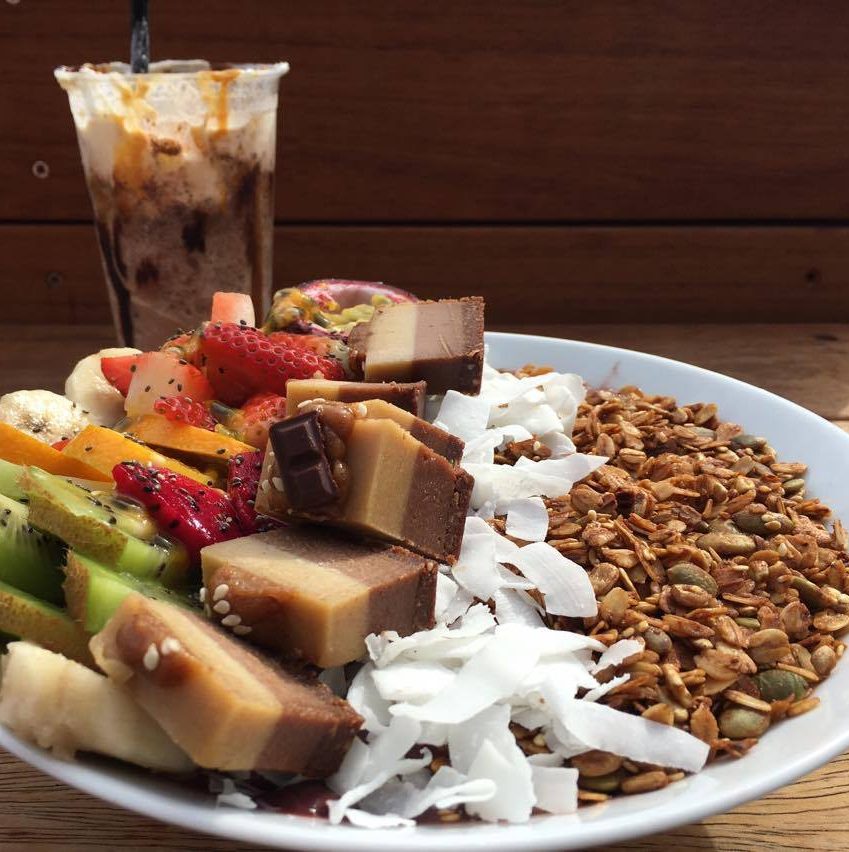 Decisions – Decisions is an amazing café in Birtinya (basically Kawana Waters). There slogan is "Super Junk" and how can you go wrong with that. They serve amazing food, and are especially famous for their huge acai bowls. Along with acai bowls, they serve a really great assortment of warm food (…Burgers & Eggs Benny), Salads (…Beetroot salad) even dishes with amazing ice cream (…French toast with grilled banana and house-made choc gelato). Drinks is another speciality of there's including yummy chai's and shakes.
They get busy quickly, especially during holidays and weekends so I suggest you go during a weekday! Enjoy the vibe and the food.
The Nines – I only came across this café a few weeks ago after a energetic hike up Mt Ngungun here on the coast and was brought with friends because of there "great shakes" – well that was definitely an understatement! They are loaded. You'll have to have one to experience it yourself. The food is fantastic too, I had waffles which were amazing and Elsie had a chicken burger which she says was the juiciest chicken she's ever had. We also had a smoothie which was the perfect balance of sweetness! A must visit if you're on the coast. Located at the homemaker center in Maroochdyore, there is also plenty of parking.
The Shak – The Shak is a cute café up in Buderim which is also frequently busy – probably because it has amazing food! They sell foods with organic ingredients, which is great for the customers and great for local farmers. They've recently changed owners, but that hasn't changed anything. They still deliver quality food and a really chill vibe.
Coffee Club – Buderim – Everyone knows the coffee club, but the coffee club in Buderim is especially great because you can either get table service OR get take-away and go sit in the park for a view of the coast! They sell all your favourites including parmigiani, pasta, pizza and delicious wraps and of course refreshing drinks.
There are plenty of amazing cafes on the Sunshine Coast, you can't really go wrong! Go for a drive, enjoy the weather and enjoy the food.
By Koen Ruijgrok – Study Sunshine Coast Student Ambassador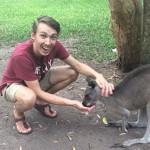 Back to all news