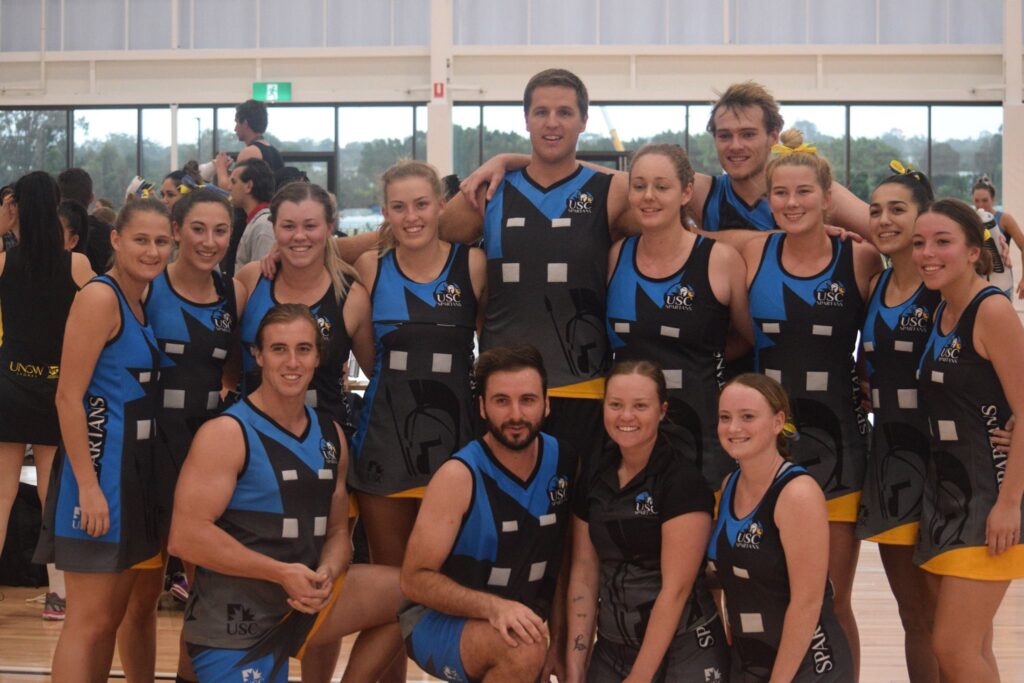 Sport is a pretty big part of my life I'd say. Not only do I love playing it, but I'm also studying it as a degree. So, I think it's probably safe to say it's a big part of my life. Now we all know how much time University can take up in our lives with all other commitments, but it if weren't for sport, I don't think I would have the right mental state for university. So therefore, I'm looking at any chance to do any extra sport I can that's a challenge.
Now while most university students were enjoying their week off in the mid semester break, I decided to compete in the Australian University Games down in the Gold Coast in mixed netball. After a rather successful campaign at the Northern university games in Rockhampton in July, we managed to get the Bronze medal for mixed netball and qualify for the Australian University Games. Now this is only the second time that the University of the Sunshine Coast has been able to qualify a mixed netball team after last year, so we had an aim to do better than 18th from the last year's results in Perth.
On the Sunday of week 9 of the semester, we got into a car and drove to the Gold Coast to meet the other 14 members of my team in the house we had booked for the week for this occasion to start the week full of team bonding, and quality games of netball. Versing teams we hadn't played before, we were put into a pool of 5 teams including our own university.
Tough competition throughout the week saw us finish 4th in our pool, after putting up a good fight against some of the top teams in the whole competition. Although we only won a total of 3 out of the 7 games we played in the week, coming into the competition we were ranked 15th out of all Universities in Australia. Walking out of the competition after playing Griffith in our final match of the week, we managed to walk out 15th still, so we didn't drop any placing. So overall it was a successful week of sport results wise. But a massive shout out goes out to the 14 legends I got to spend the week with in Gold Coast for the occasion, it's definitely a week I won't forget!
For everyone else that didn't go to the Australian University Games yet loves sport, give it a go. Trial for any of the teams that contest the games and give it a crack. You may even make the team, create new friendships, and love every second of the competition you're about to play in. I would recommend it to absolutely anyone, as there are so many different sports, so I'm sure there is something for everyone.
By Caleb Herman – Study Sunshine Coast Student Ambassador
Back to all news