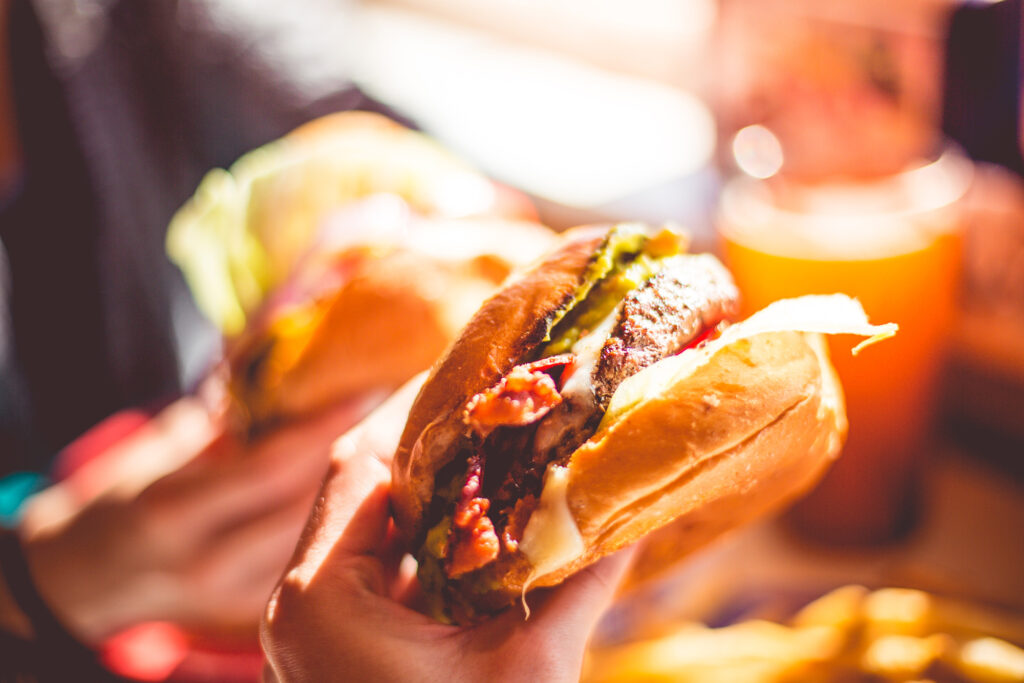 As a uni student it shouldn't be a surprise to anybody that I'm a little short on money sometimes. I'm not the kind of person to neglect myself by only eating once every 2 days or something like that, but if you need to save money, I'm sure you can save money on food! Let me show you how it do it…
1) Eat less… cook more!
This might not apply to you, but I have seen housemates cook disproportionally large meals! Compared to about a year ago, I put almost only half as much meat in my dinners when I cook, and replace it a variety of veggies, which are usually cheaper by weight, and it's healthy! Additionally, my housemates and I make sure that we serve our dinner on 3 plates, instead of 2, so that we have leftovers for lunch the next day. If you're alone, it helped me to cook for 2 or 3 people still, and then just divide it up in containers and freeze it! That way you save time too because you only have to cook 2 or 3 times a week! Standardize those meals!
2) Know what you have!
Before you go shopping, make a shopping list! Plan ahead your breakfast, lunch, and dinners, look through the fridge and the pantry and see what you already have and what you still need. Hopefully that will help you resist buying stuff you don't need! If you know what you have and buy less unnecessary stuff, you will hopefully have to throw out less stuff too! HELPFUL SHOPPING TIP: Don't go shopping when you are hungry because you are more likely to buy extra food! Additionally, to save yourself some time and money, it is usually cheaper to buy certain things in large quantities. I wouldn't recommend buying more food then you can eat before it expires, but a 10kg bag of rice is definitely cheaper than a 1kg bag each time over and over again, and depending on how much rice you eat, you won't have to go back to the grocery store every week for more rice. Does rice even expire? Hmmm….
3) Sign up for those newsletters!
Did you know that on your birthday you can probably manage to not spend any money on food all day if you become a member of, well, everything? Collect those member cards! Get a second wallet for them if you have to! I mean, you shouldn't buy stuff just so you can get the stamps/member points, but you have nothing to lose by collecting them while you're out on your weekly woollies trip! Don't forget about apps like the events+ Offers app and the Riverwalk app for the Sunshine Plaza where you collect points and can score free Grill'd or other awesome stuff.
4) Go hunting for some deals!
Make it a challenge to see how much you can save! I'm not talking about the specials in the supermarket (although you should totally keep an eye out for those too), I'm talking about going out for dinner! Let's be honest, sometimes you just don't feel like cooking, and there's nothing wrong with treating yourself from time to time with some good food away from home, especially if you can manage to drag your friends along! Let's not ignore the importance of mental health, and being social is definitely beneficial! There is heaps of funky places on the Sunshine Coast that do cheap as chips Tuesdays, wicked wing Wednesdays, or Taco Thursdays etc. so go find some dinner deals for you and your friends for this weekend! P.s. it's usually cheaper to eat out during the week when places are not as busy so lock in that mid-week feast with your friends now!
5) Home cooked meal = best meal EVER!
I mean your parents' home of course – the restaurant of guaranteed yumminess! If they don't live too far away, they'd love you to go visit them on the weekend, and your mum's cooking is probably better than yours anyway. And it's free. If you're really desperate you can take your laundry with you too. That's like, 4 birds with 1 stone… nice!
by Koen Ruijgrok – Study Sunshine Coast Student Ambassador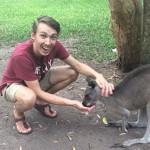 Back to all news