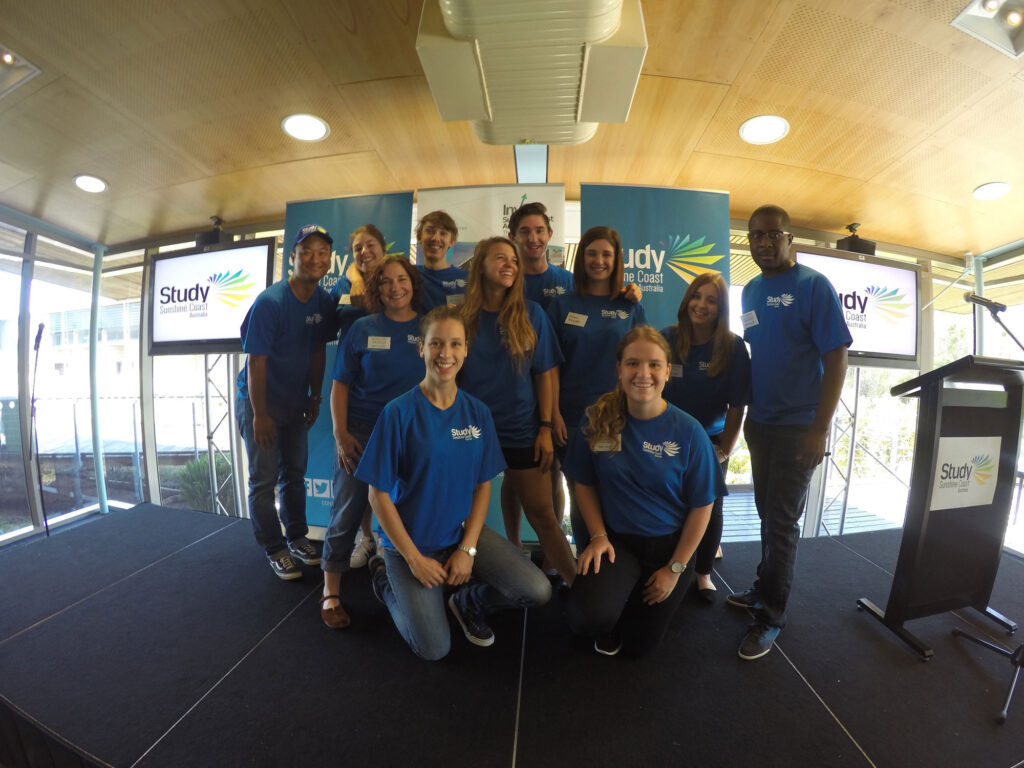 The sun was up and the clouds were absent, not only was it a lovely day, it was also the official Study Sunshine Coast Launch day – a day we had been looking forward to for many weeks since being appointed as Study Sunshine Coast Student Ambassadors. The day began early with a run through of the presentation to make sure everything went smoothly when show-time came.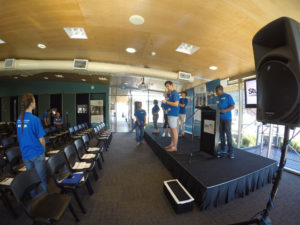 Once we had finished our run through it was time to get ready for people to arrive. My main job was to greet guests at the front door of the TAFE Queensland East Coast building and guide them through to the launch room. While I was greeting the guests Deputy Mayor Cr Tim Dwyer met us at the door and we introduced ourselves.
Once all of the guests had arrived it was time to get the show started! There was a great vibe in the room, smiles all round and the excitement was buzzing – it was so exciting and I felt very proud! Deputy Mayor Cr Tim Dwyer began the launch explaining how great the Study Sunshine Coast initiative is, and how lucky we all are to live on the Sunshine Coast and why everyone else needs to discover this themselves. Both nerves and excitement were felt by myself and my fellow Student Ambassadors when Deputy Mayor Cr Tim Dwyer invited us onto the stage to speak about ourseleves and why we love studying on the Sunshine Coast! Most of us explained that we love to study on the Sunshine Coast due to the amazing weather, the beach, the lifestyle and the learning opportunities! Each of us as Ambassadors got the opportunity to act as MC (in pairs) and it was Charlie and Elvis who launched Study Sunshine Coast by showing the entire room of over 100 people the welcome video (you can watch the welcome video here).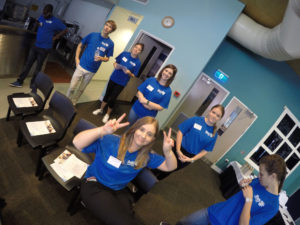 Ana Rodger from Education Sunshine Coast then spoke to everyone regarding education and training on the Sunshine Coast – wowing us with great facts and statistics and once again proving to everyone how great studying on the Sunshine Coast really is! Michael Molloy from Study Sunshine Coast also spoke about the initiative and what we have done so far and what we will achieve. Once the official presentation wrapped up, all guests and Ambassadors had a chance to mingle while enjoying a delicious morning tea put on by TAFE Queensland East Coast. It was great to be able to meet everyone who is generally 'behind the scenes' and be able to put faces to names and get more insight into studying on the beautiful Sunshine Coast.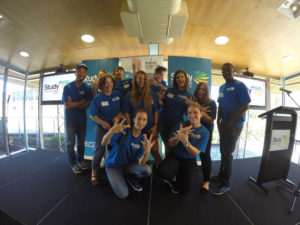 We also had access to a Go Pro which we used to film the launch from start to finish so we could create a short video of the day which you can watch here. Once all of the guests started to depart it was time to sit down, rest and reflect on what was a very successful launch event. Overall the Study Sunshine Coast launch was a great event which many will remember for years to come and something I was very proud to be a part of!
by Nadija Hawthorne – Study Sunshine Coast Student Ambassador
Back to all news