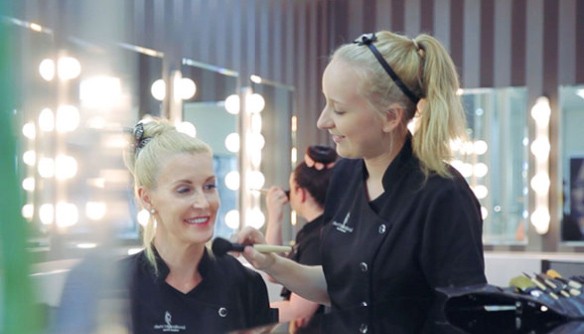 Known for its stunning beaches and friendly community, the Sunshine Coast is also fast gaining popularity as a leading study destination. With plenty of service-based jobs, the beachfront area is particularly popular among people wishing to gain qualifications in areas like beauty therapy, remedial massage, and makeup artistry.
Read on to go behind the scenes at Demi International, a leading beauty school at Maroochydore and training ground for some of Australia's best beauty and remedial massage professionals.
One of the most reputable beauty schools in Brisbane
Demi International is a Registered Training Organisation (RTO) with over 8 years' experience in Makeup, Remedial Massage, Nail Technology, Salon Management, and Beauty courses. The beauty academy has 3 campuses: Maroochydore, Cairns, and Toowoomba. In partnership with the International College of Queensland they also offer beauty therapy courses for international students in their Maroochydore and Cairns campuses.
Demi International is renowned for launching careers throughout the Australian beauty industry and overseas, and is an ITEC approved training provider, meaning that their beauty qualifications and massage qualifications are internationally recognised. Their graduates are employed by world class spas, wellness and health retreat centres, and by leading makeup brands.
Beauty courses at Demi International
Demi International offers a range of nationally recognised courses including:
All Demi International courses are taught by experienced trainers who are also employed within the industry relevant to their teaching expertise. They bring industry currency as well as years of experience and knowledge to their classrooms, which makes the transition from study to work as smooth as possible for their students.
As an RTO, Demi International also offers VET student loans and government funded beauty courses for eligible domestic students, as well as package deals for International students through the International College of Queensland.
 Using a beauty or massage qualification
A beauty or massage qualification can open a number of different career opportunities including working in private practice or at a salon, health or allied health centre, or day spa. Demi International's ITEC-accredited qualifications in beauty are recognised in 37 different countries, meaning you can even pursue a beauty career abroad.
The beauty school also offers a University Pathways program, which gives graduates the opportunity to proceed to tertiary studies in a related field.
Start your beauty career at Demi International
Thanks to their long-standing reputation for excellence within the beauty and health industries, Demi International continues to attract the most promising and talented beauty and remedial massage students
Interested in completing a beauty course and kickstarting a career in beauty, remedial massage, or salon management? Get in touch with Demi International and enrol today!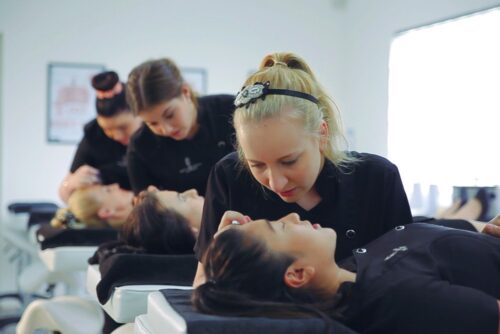 Back to all news