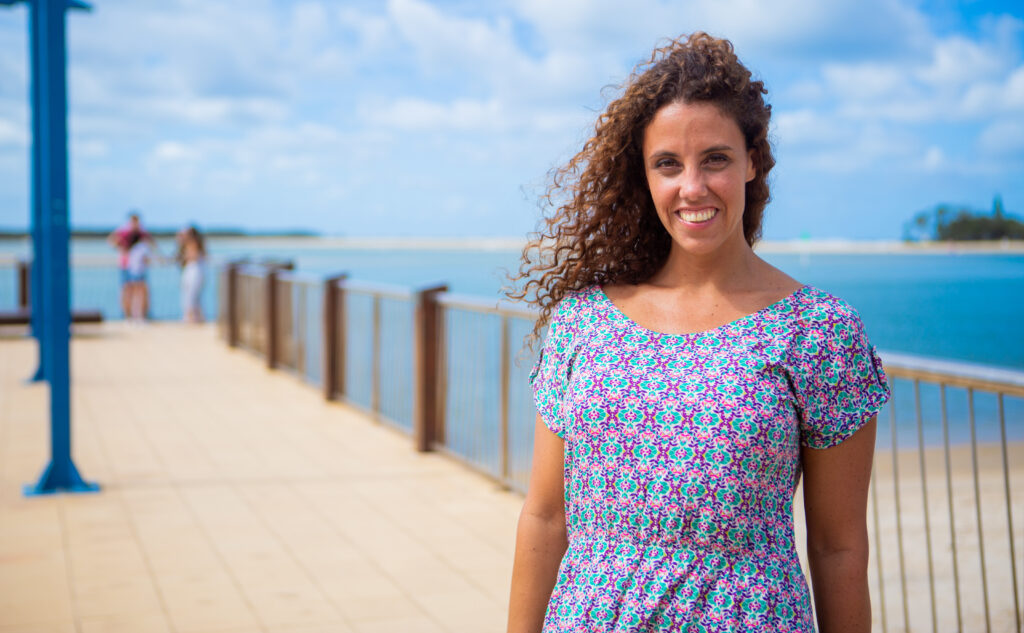 Study Sunshine Coast 2019 Student Ambassador Dana Botto has recently moved to the Sunshine Coast from Argentina and is currently completing a Certificate III in Business at Lexis English.
Dana is excited about the opportunities available in our region after coming from a challenging economic climate in Argentina.  The Certificate III in Business will equip her with the fundamental basics of business. It is suited to those who may be interested in gaining employment in mid-level administrative or customer service roles. Dana is hoping to find work in public relations when she finishes studying.
"The quality of life here is incredible," says Dana. "In Argentina I had to travel one hour to get to work in the city. The traffic is terrible, it is expensive, and the people are stressed," she said.
"I find the Australians very kind. It's a cruisy life here!"
Dana's husband has remained in Argentina but wants to join her on the Sunshine Coast. He is now applying for a Temporary Partner Visa. This visa lets the de facto partner or spouse of an Australian citizen, Australian permanent resident or eligible New Zealand citizen live in Australia temporarily. Getting this visa is the first step towards a permanent Partner visa (subclass 801). If successful, his ambition is to study a Bachelor of Information and Communications Technology at University of Sunshine Coast.
When she is not studying, Dana works as a kitchen hand at Spero, a Greek restaurant in Mooloolaba. Initially she found looking for work daunting because she is still mastering her English. "The trick is to be brave and to believe in yourself! It's really not that hard to find work and the people I work for are very patient. They have many different nationalities working for them including Spanish, Brazilian and Italian speakers."
A keen runner, Dana enjoys keeping fit with regular 10km runs along the beach from Cotton Tree to Mooloolaba and back.
"I also like spending time in nature. The Noosa National Park is beautiful, and I have even been lucky enough to see a koala in the wild!"
Dana and her friends also like to go the cinema regularly. "It is a great way of improving our English," she says.
Being a part of the 2019 Study Sunshine Coast Student Ambassador Program has been a great way for Dana to explore more of the area. In order for the ambassadors to spread the word about what it is like to live, work and study here they are taken on regular excursions. The trip to Maleny with the breathtaking view of the Glasshouse Mountains has been a highlight for Dana as well as experiencing the sunrises at Alexandra Headland and Caloundra beaches.
As a result of her sharing her life on the Sunshine Coast on social media she is encouraging other international students to apply for Visa's to study here.  "It really is paradise here," she says. "Why wouldn't you want to come!"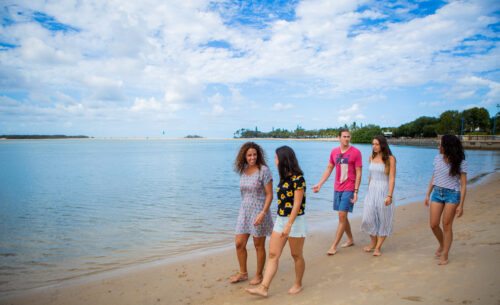 Back to all news